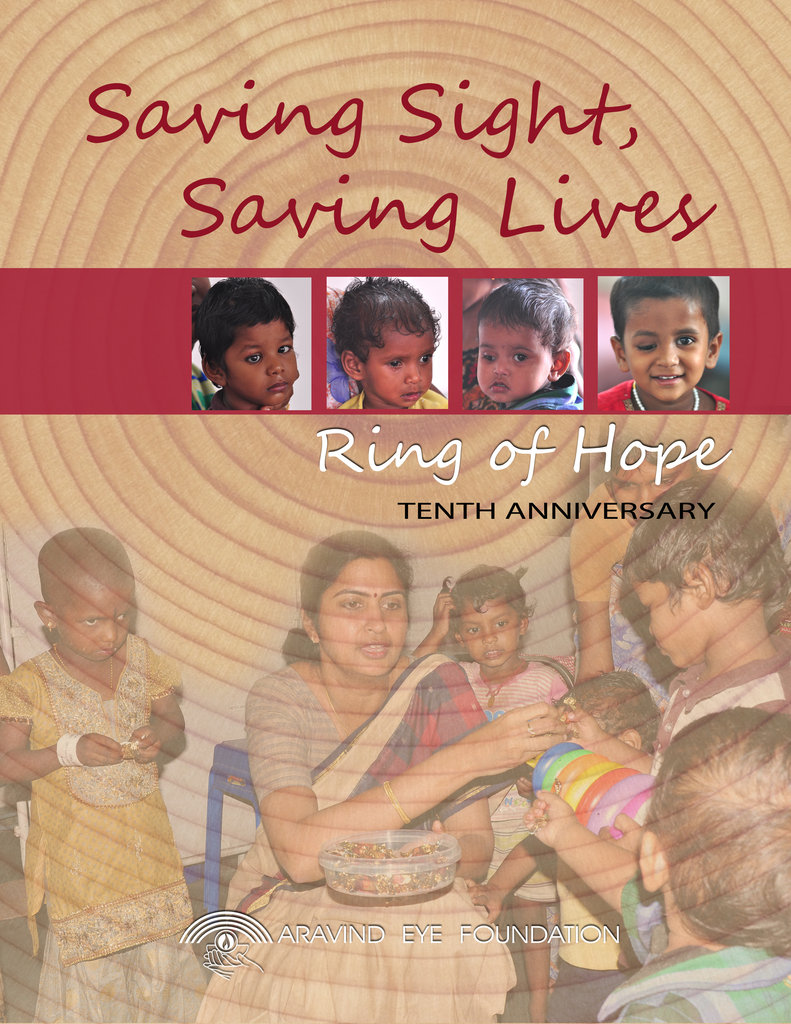 One of the most impressive people that I've ever met is Dr. Usha, the founder of Aravind's Ring of Hope. Ring of Hope provides free treatment to kids with retinoblastoma (an often fatal form of eye cancer). This year the Ring of Hope is ten years old and has treated 1300 patients and provided on-going counseling to the patients and their families. All free of charge, thanks to your donations.
Dr. Usha and her team have helped many patients recover from eye cancer, but sometimes children do lose their sight, sometimes their lives. "Sometimes, I go into my office and cry," said Dr. Usha.
One such patient was Christina -- just two-years old, when she first came to Aravind. She was diagnosed with retinoblastoma in both eyes. Her father was a daily wage worker in Dindigul, Tamil Nadu, in southern India, making about $1 a day, and her mother was a housewife. Neither were educated. In India, a full treatment for retinoblastoma (chemotheraphy, surgery, radiation, possible prosthetics) costs about $1000 per eye. Definitely beyond the means of Christine's family.
Ultimately, both eyes had to be removed to save Christina's life. She was fitted with custom-made prosthetic eyes, and she and her family received counseling from Aravind. All her treatment expenses were met through the Ring of Hope, and she continues her follow-up every year at Aravind without fail. Christina is now seven years old, and in her second year in a school for the blind. She is renowned for her beautiful singing voice.
Dr. Usha, her team, and I send a big thank you for helping Christina and other children like her. This is the tenth anniversary of the Ring of Hope -- what do you think we should do to celebrate? Can you help?
Warmest regards, Donna Campbell,
Executive Director, Aravind Eye Foundation
Links: