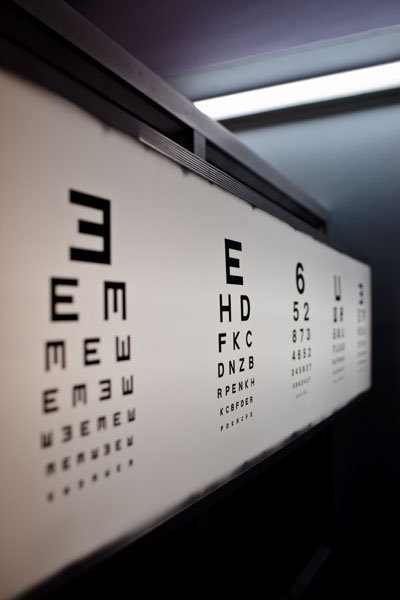 Hopefully, in the last 12 months. Even simple eye conditions can lead to loss of sight if left untreated.
More than 70% of India's population lives in rural areas, with little access to eye care. Usually there is no resident eye doctor, and you might have to travel 200 miles to have your vision checked or to buy eyeglasses.
This is why Aravind created the Spectacles for Scholars program. Last year, Aravind's Spectacles for Scholars program screened 40,000 plus children and provided eyeglasses for more than 5,000 students, who could not afford them otherwise. But that is really the tip of the iceberg! The World Health Organization estimates that worldwide more than 12 million children, ages 5 to 15, are visually impaired and need to have glasses.
Originally, our Spectacles for Scholars program could only serve schools near our Madurai hospital. But thanks to your generous donations, we have expanded the program to our hospitals in Coimbatore, Salem and Theni. Aravind doctors and nurses provide free screening of school children and also train teachers to recognize the signs of poor vision, before it starts to affect a child's academic performance. Often, the results are miraculous -- a child goes from failing in school to straight A's just because he can see the chalk board or she can read her text book.
In 2014, we will be expanding the program to all ten of our hospitals in southern India, more than doubling the number of children screened and ensuring that more than 10,000 children receive new eye glasses. We hope we can count on your support to help us reach this ambitious goal!