By Mrs. Anju Wadhwa & Mr. Dileep Kumar | Project Leader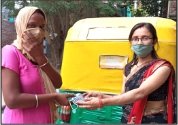 A Report by
DHANPATPAL VIRMANI EDUCATION TRUST & MANAGEMENT SOCIETY
WOMEN LITERACY & EMPOWERMENT PROGRAM
INTRODUCTION
Dhanpatmal Virmani Education Trust and Management Society, have organized 301 Women Literacy Centers in 09 districts in North and North West Delhi (INDIA). Mainly the centers are located in - Shalimar Bagh, Shakti Nagar, Rohini, Civil Lines, Narela, Moti Nagar, Keshavpuram, Mangolpuri, and Model Town. These districts are a house of women who got educated through this program "known as Center In-Charges" and now running centers and educating other women. Also, some of them are expanding their knowledge by getting further education.
Women Literacy & Empowerment Program came into existence in 2004. The motive of the program was to educate the illiterate adult women of the marginalized section of society. In the beginning, our intention seemed far-fetched and beyond the bounds of possibility. We commenced with only two centers in Majnu Ka Tila, teaching 60 beneficiaries annually.
The inception of the program 'Women Literacy' has been wholly successful in delivering education to the women in the most underserved areas. The program provides not only literacy but also the confidence to perform everything and anything independently.
It has spoken well that- "Education is the only power to change the world"
Currently, 10140 beneficiaries (women studying) are getting educated by this program and these beneficiaries are sincerely following the work plan and are in the progress of gaining complete knowledge of basic Hindi and Arithmetic.
OPERATING MECHANISM DURING PANDEMIC
During the lockdown period, the course was redesigned considering online teaching. The classes were going online using zoom for face to face communication and WhatsApp for sharing notes and other information.
Now, we are delighted to say that WLC Centers has reestablished from 1st November'2020 and our 10140 beneficiaries finally got the chance to learn effectively & efficiently directly from their Center In-Charges.
Center In-Charges & beneficiaries are togetherly making the mask, charts to aware the community, learning new activities like painting & stitching.
Also, all the precautions to avoid the spread of Corona Virus have been following at every center. Before the pandemic, one batch of WLC's contained 30 beneficiaries but now this batch is distributed in multiple batches of 5 beneficiaries. Now the classes are taking place on alternative days.
HANDMADE MASKS MADE BY CENTER IN-CHARGES & BENEFICIARIES
During the current global pandemic, several operations have come to rest and it isn't possible to move out of our homes as it's necessary to take all the precautions to avoid the spread of COVID-19.
As a result, our Center In-Charges and Beneficiaries have stitched 16878 masks in this quarter to help deprived families and the community to curb the shortage of masks at the medical stores. Also, our Center In-Charges and Beneficiaries has distributed the masks to the needy people.
We are overwhelmed by the kind gesture of our Center In-Charges and Beneficiaries and can solely learn from them.
Along with education, beneficiaries are learning numerous activities.
It's an initiative for the skill development of our beneficiaries. One day of the week is assigned as an activity day in which these beneficiaries get to learn different types of activities like stitching, drawing, beauty & wellness, yoga, etc. this will help them know their abilities and will let them explore their boundaries.
UNCOOKED FOOD DISTRIBUTION
During this time of the pandemic, the most necessary thing is food for the unprivileged community. To help these deprived families, our coordinators and center in-charges have distributed dry food items in Mangolpuri & Narela District.
FESTIVE CELEBRATION
We "Virmani Education Trust" celebrate every festival with gigantic zeal irrespective of name, caste, religion, Et cetera. Which is makes us one community that holds solidarity. Also, in the era of the global pandemic, we were connected over online meetings to rejoice in each festival. In this quarter we have celebrated Gandhi Jayanti, Dusshera, Dipawali, Goverdhan Pooja, Vishwakarma Day, and Christmas.
PROGRESS OF BENEFICIARIES
Before growing as beneficiaries, they were known as illiterate household wives who were only obligated to perform everyday chores. But, after enrolling in this program they are signing requisite documents, not with a thumb impression but with their signature, helping children with their studies, exchanges money with merchants, etc. Basically, after enrollment, they have learned reading & writing in Hindi & Arithmetic.
Beneficiaries, who have occupied themselves in household chores, are now together carrying out rallies in their clusters. Also, spreading awareness regarding health & hygiene, eliminating illiteracy. This program helped us in knowing more about our beneficiaries and target people who can make this change appear in society after acquiring education.
SUMMARY
As we all are aware of this situation of the global pandemic, our limited resources are not enough to accomplish all the responsibilities. Till this time we haven't compromised in paying recompense to our employees, providing dry food items in a deprived community, delivering scholarships to the high school passed students for their further studies. We are writing to ask you to support our organization in this cause of providing free education in the community and contributing our share in making a better tomorrow in our country. Just a small effort of yours can help us in accomplishing our motive of helping derived society. Your donation will go toward the making of a better & free education system for all. Thanking you all for spending your time reading this report.
Regards
ANJU WADHWA
Chief Executive Officer
Dhanpatmal Virmani Education Trust &
Management Society
Roop Nagar, Delhi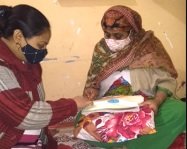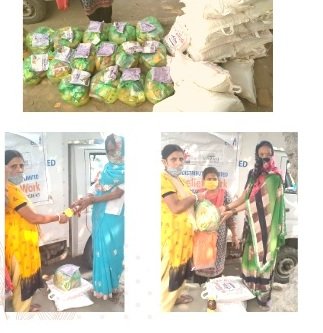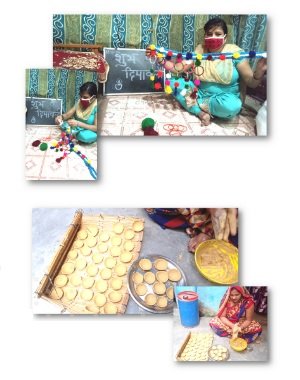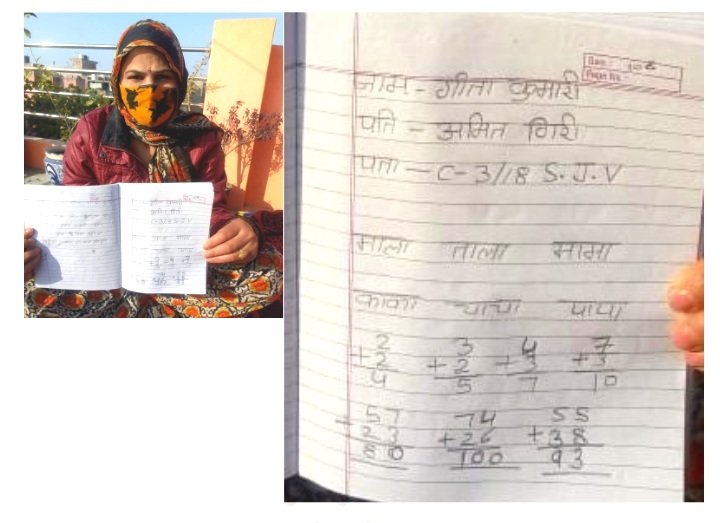 Links: