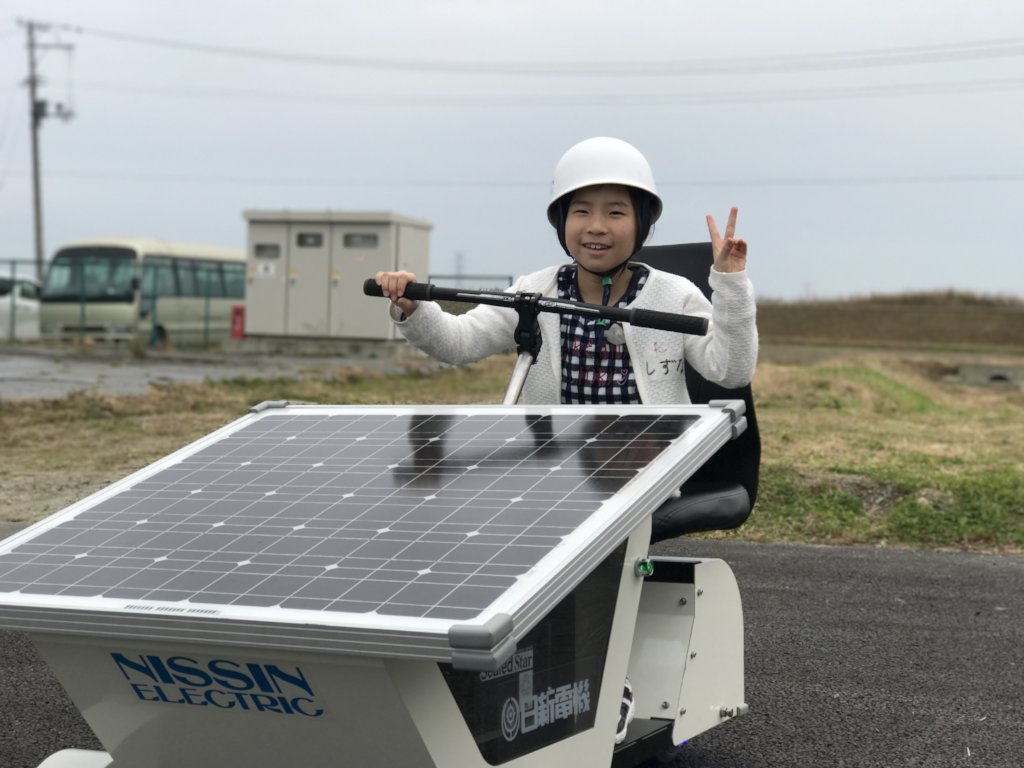 From autumn 2017 to winter 2018 we continued our efforts to nurture the youth of Fukushima by creating opportunities for a variety of experiences for young people from elementary school to university age. Teams have now started planning the projects that arose from the "Asubito Fukushima Community" intergenerational entrepreneurs' camp held during the 2017 summer. Activities continue to move ahead.
(1) Experiences to think about "the other side" of the power outlet
In November and December 2017, participants learned about the mechanics of electricity generation, with activities that included fun experiences riding in a solar-powered car and competing to generate electricity with solar panels. The solar car ride was made possible through sponsorship by a company that supports our efforts. Students from the Odaka Industrial Technology and Commerce High School electrical program taught children how to generate electricity using hand-made generators that don't use fossil fuels. Participants also measured the amount of electricity generated by hand-cranked generators and solar panels and learned about the workings of thermal and hydro power generators.
The interest in energy issues has skyrocketed due to the nuclear plant accident after the major earthquake in 2011, and through actual experiences our activities are not only deepening participants' perceptions of the energy issues themselves, but also encouraging them to develop their own thinking about the issues. At the end of the sessions, participants were able to present their own ideas within their groups, and also to share them with other groups.
(2) Progress with projects selected from the Intergenerational Entrepreneurs' Camp
Progress is being made in implementation planning for two projects that were selected by the August 2017 "Asubito Fukushima Community" project incubator camp for high school students and working adults. A meeting was held in February 2018 for mid-term reporting on progress, and there were active discussions about moving forward with the projects.
For the "Manhole Art Project" depicting a local dragon legend in Minamisoma City, plans moved ahead for an event in late May 2018, and coordination is under way for the participation of children in classes at the Odaka Elementary School. Also, progress is being made for collaboration with Zero Emissions activities by local high school students to collect litter. Plans include an experiential walk through town by a variety of local residents.
Meanwhile, for the "Namie Flower Project" discussions continue on plans to plant flowers in a public space in front of a guest house, which will serve as a focal point for activities in Namie Town, which was also stricken by the disaster of 2011.
(3) Efforts to clear harmful rumors affecting Fukushima
Participants conducted interviews, writing and editing for the twelfth edition of the "Fukushima Taberu Tsushin" (Eating Fukushima) magazine, which carries stories with a food perspective. The magazine started from the desire of one high school student who wanted to do something to address the negative rumors that were circulating about agricultural products from Fukushima Prefecture after the nuclear accident. For this edition, student reporters interviewed the Nakanome family, which raises pigs, and processes and sells pork products in the town of Izumizaki, and Mr. Usuba who grows strawberries in the neighboring town of Yabuki.
In addition, the student editing team, Fukushima farmers and magazine readers participated in a discussion forum to exchange views and opinions from the perspective of both producers and consumers, and there was an earnest discussion about what the magazine's students editors could do.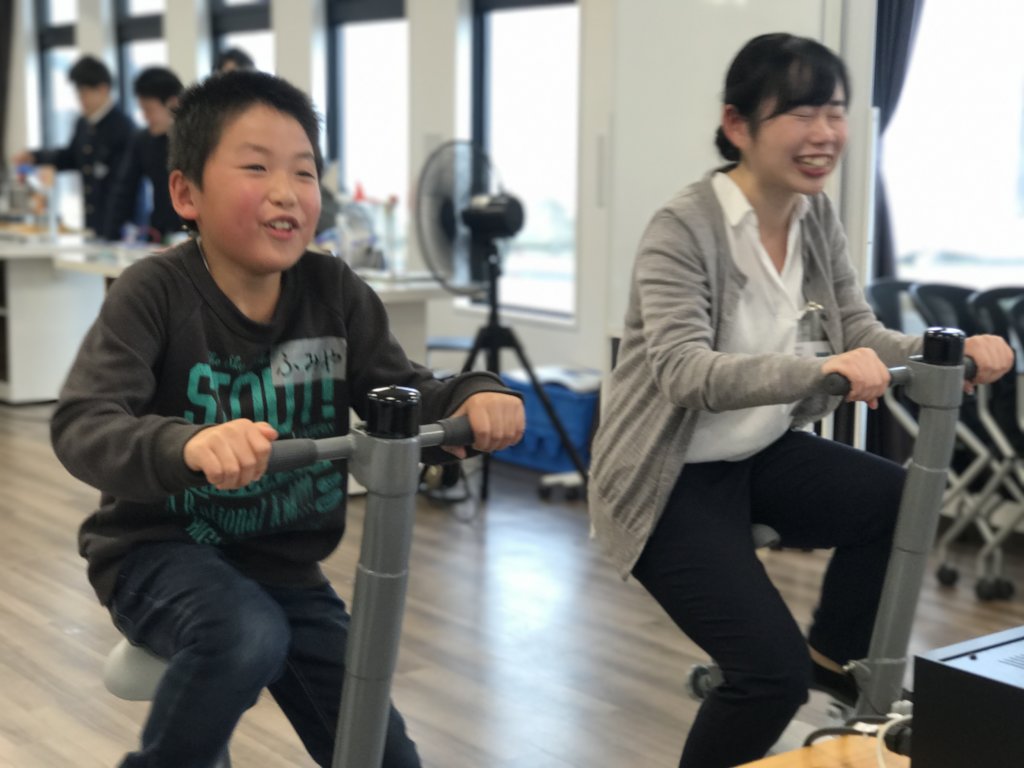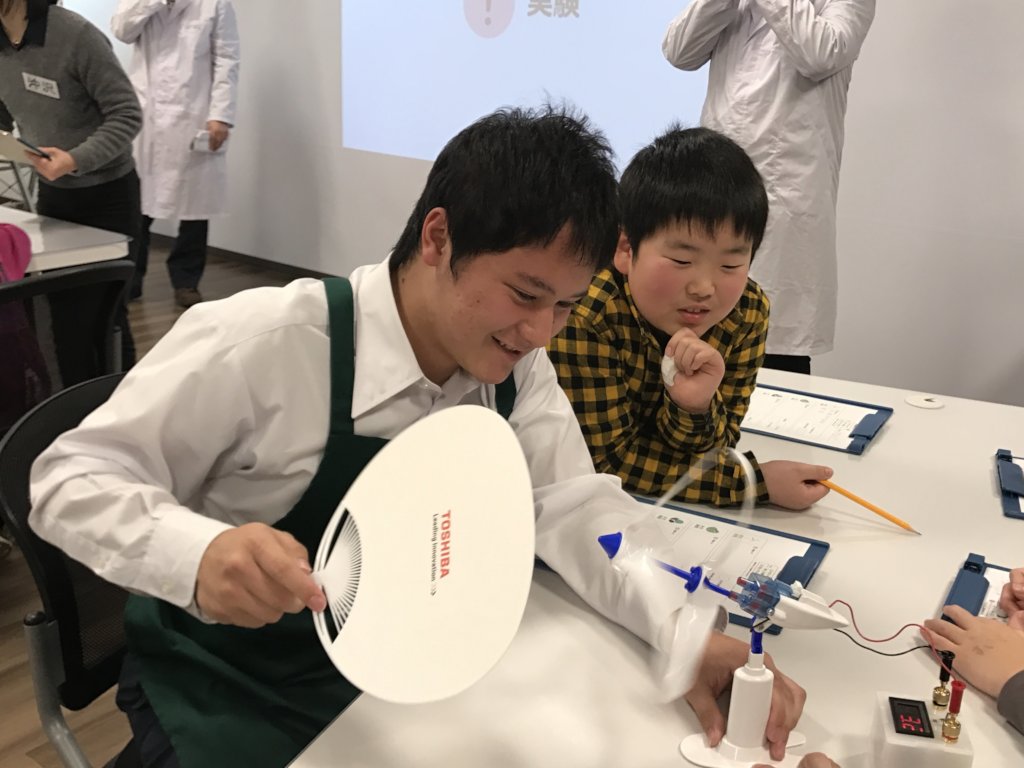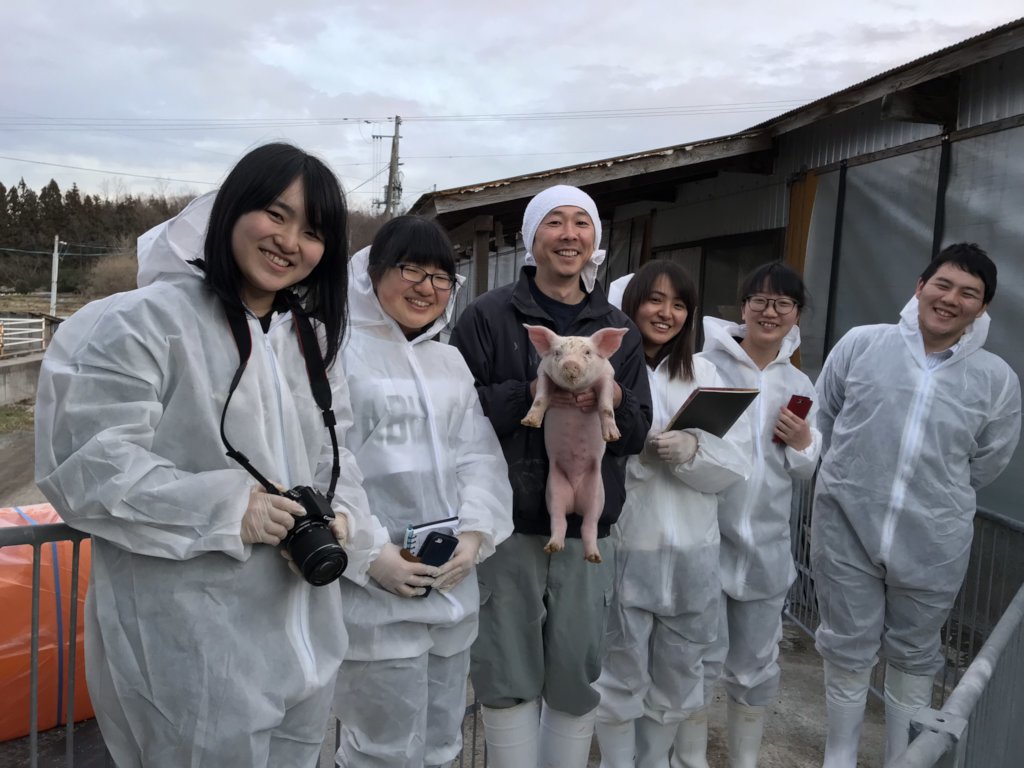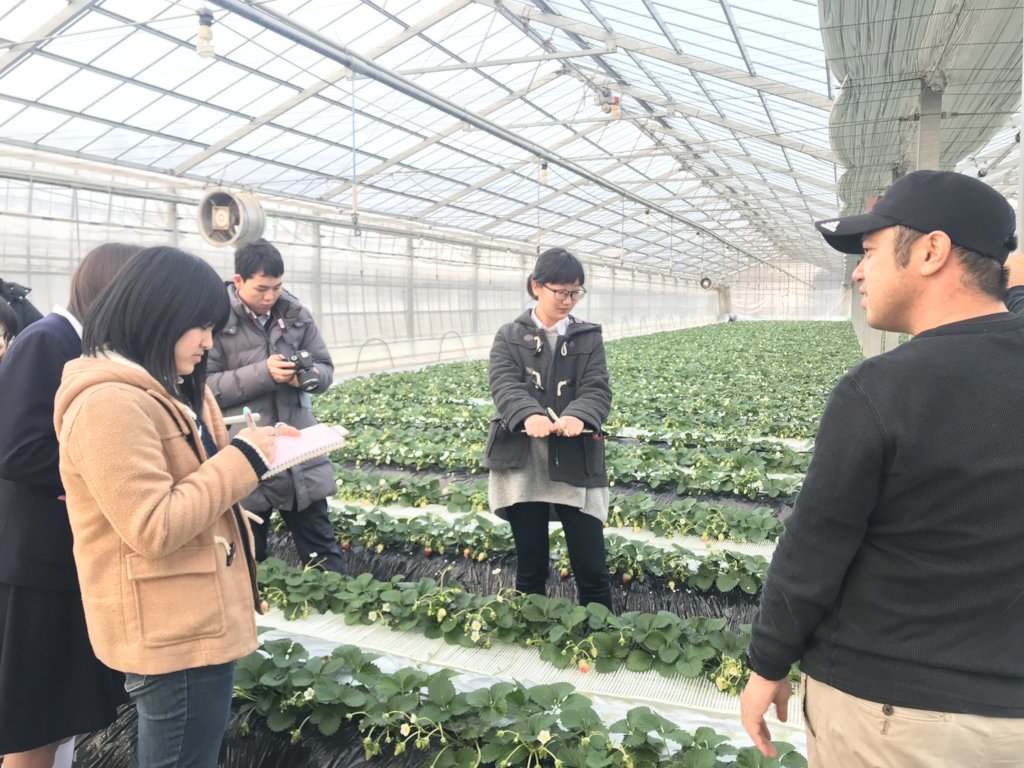 Links: