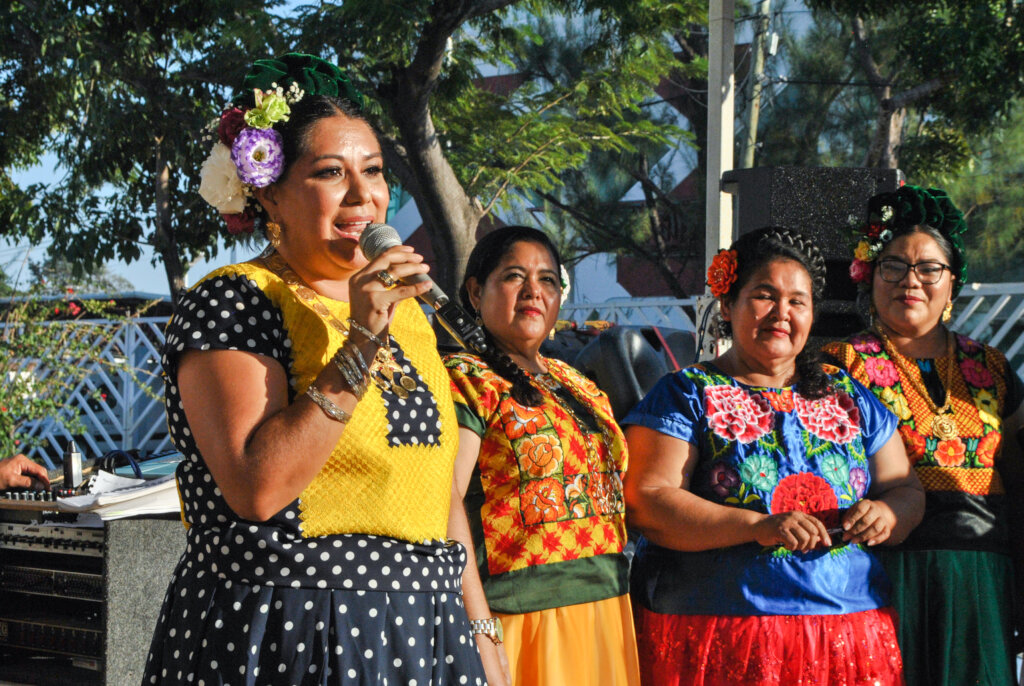 The world of entrepreneurship has many challenges, and groups of indigenous craftswomen face many more because of our territory and the violence of the region in which we live. These last few months we were able to have the training and coaching to organize our work cooperatives in the collective "Manos de Sol", made up of 10 different craft collectives. It was like lighting a bonfire, which has attracted new news and advances.

We opened the physical store of "Manos de Sol", the collective of collectives, which now has regional recognition. Our community work has shown us that training is a key point to being able to reach agreements and make strategies.
In addition, we have been able to equip the collective to increase the scope of sales, and manage the inventories of all of them, transforming an informal sale into a very competitive point of sale. It has also been making people fall in love so that more and more people join.

On the one hand, more collectives want to join to participate in "Manos de Sol" and on the other hand, there are people who want to promote the collective from the outside. We continue to learn with every step we take, seeking to mature and find support in the community in which we live.
The theory has been transformed into practice and now we are considering how to expand this opportunity, to have more alliances so that more indigenous artisans can expand their possibilities. That is why the strengthening of cooperatives is so essential, it should not cease to be, it should not cease to exist. Let the lack of information not stop us, we are overcoming fears of formality and above all being an example to encourage more people to see a reason in the world of crafts, to create sustainable livelihoods that put our culture high, take care of regional values and opening the way for other people.

We are very excited to be able to share this with you and to know that you continue to accompany us to grow. We are talking about 30 families that have benefited, but soon there will be many more. Thank you very much!