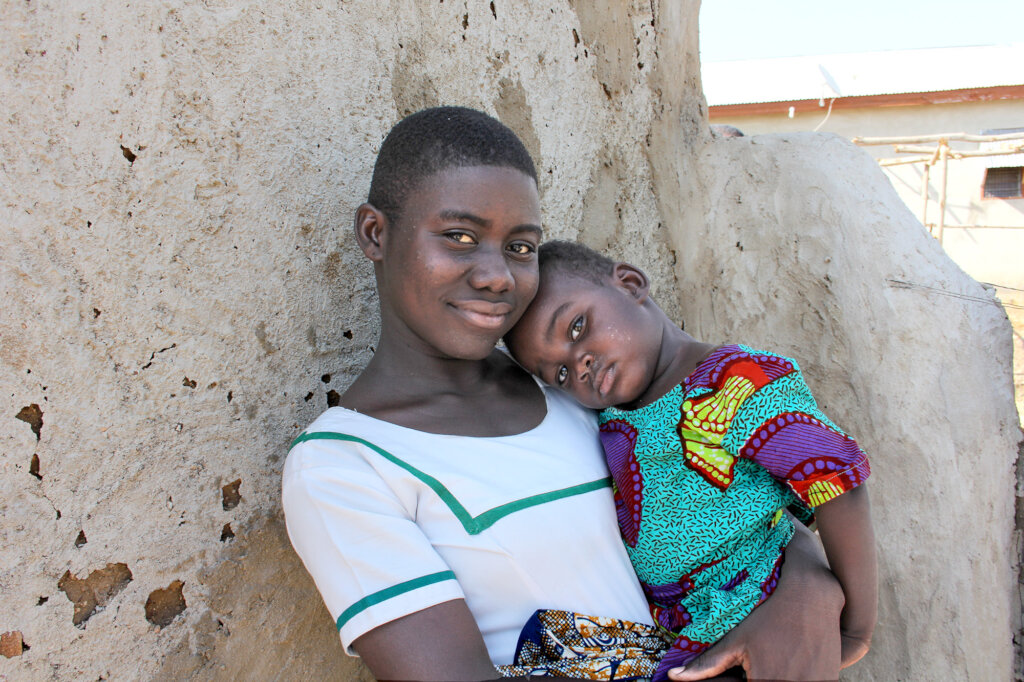 To our AfriKids family,
I would like to take this time to thank you for all of your support
throughout 2021 and particularly through our winter appeal.
The pandemic and its lasting effects has impacted so many of us
around the world: from school closures, job insecurity, and financial
struggles. Here in northern Ghana, we have sadly seen a rise in cases
of child neglect, abuse, and exploitation; with families facing financial
hardship and struggling to keep their children safe, girls are especially
vulnerable.
That is why we launched our urgent appeal. So now is the time to say
thank you for your generous support. This winter, we raised a total of
£87,567,56 to support young girls to stay safe and in school. And we
couldn't have done it without you, our AfriKids family.
As we enter a new year, I look forward to working with you to make
more of an impact to the lives of children in northern Ghana and
everything that we will undoubtedly achieve together.
Best wishes,
Linda Marfoh
Director of Operations
AfriKids Ghana
A message from David Pwalua, Country Director of AfriKids in Ghana:
Since the start of the pandemic, statistics have shown that in Ghana, 13 girls get pregnant each
hour. As a child's rights organisation, we are worried about this trend. With parents increasingly
struggling to keep their children safe, I am worried in the next 5-6 years we will see many more
other children flood to the streets and we will record an increase in child labour, trafficking and
other unfortunate situations.
Our investigations have revealed that peer pressure, extreme financial hardship, poverty, and the
prolonged closures of schools in 2020 are the major factors in the rise in teenage pregnancy.
We have designed a bespoke intervention that seeks to empower girls, so they are able to
resist negative influence from their peers and rather convert their energy into a positive one, to
become ambassadors, to influence their peers positively. Our projects will also seek to empower
parents economically so they become better role models for their children and have the means
to continue to care for their needs.
Thanks to your help during our appeal, we will be working with local government and Ghana
Education Service to improve the safety of girls so that they love to be in school. We believe that
if these interventions are executed, we will be on the road to recovery.
Together, with your support, we will ensure that our girls stay in school, complete their
education, and become thriving members of their communities in the future.

Thank you once again for your support and I look forward to continuing our work.
Jennifer's story
After Jennifer became pregnant as a young teen she took the decision to stop going to
school. She explained that she couldn't see a future for herself in education while also
having a child to look after.
However, when Jennifer met Caroline her life took a turn. Caroline was a teenage girl just
like her, but Caroline was part of an AfriKids' Child Rights Club in her school. At the club
she was taught about her rights, she gained confidence and learnt how to raise her voice
against injustices.
Watch her video to hear her story: https://www.youtube.com/watch?v=nWsIQTRB5i4
Links: