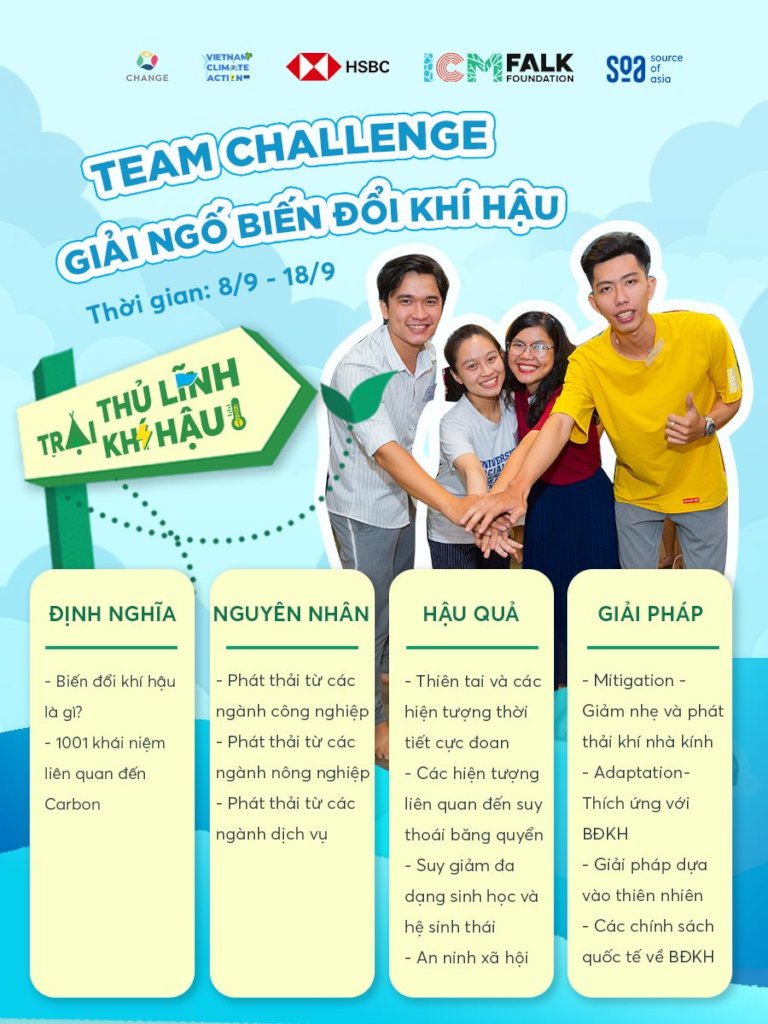 Dear our kind supporters,
We would like to thank you for your trust and support for us and our climate campers. We were facing the most substantial wave of COVID pandemics in the last few months with the significant rise of infection and death rates. As the center of the pandemic in Vietnam, Ho Chi Minh City increased COVID restrictions and constantly imposed a curfew. We ultimately worked from home and could not go outside for more than three months. Apparently, our campaigns were highly impacted.
Nevertheless, we made efforts to implement VCLC this year. From an original plan as an offline camp, we now design it into 2 phases: a series of online engagement activities and an on-the-site camp. In August, we gathered all campers in a Facebook group. Since then, we have walked them through several games, quizzes, and challenges so that they can energize, get to know each other, and team up to learn more about the climate crisis, and possible solutions for it. On every weekend, we organize online seminars or workshops on a variety of topics like "working with the community," "leadership," "teamwork," "fundraising," "circular economy," etc. These online sessions will maintain till the end of November this year before we kickstart the offline camp, tentatively from 9th to 12th December.
We strongly hope that COVID will end soon so that we can organize the exciting physical camp as planned. Yet, if the pandemic re-occurs, we will flexibly adjust the plan and move it all online so that our campers will not have to wait for too long. We will update you more on the project's progress as it goes along.
Once again, thanks a lot for your faith in us.
Please stay safe and healthy wherever you are.
Sincerely,
The project team,