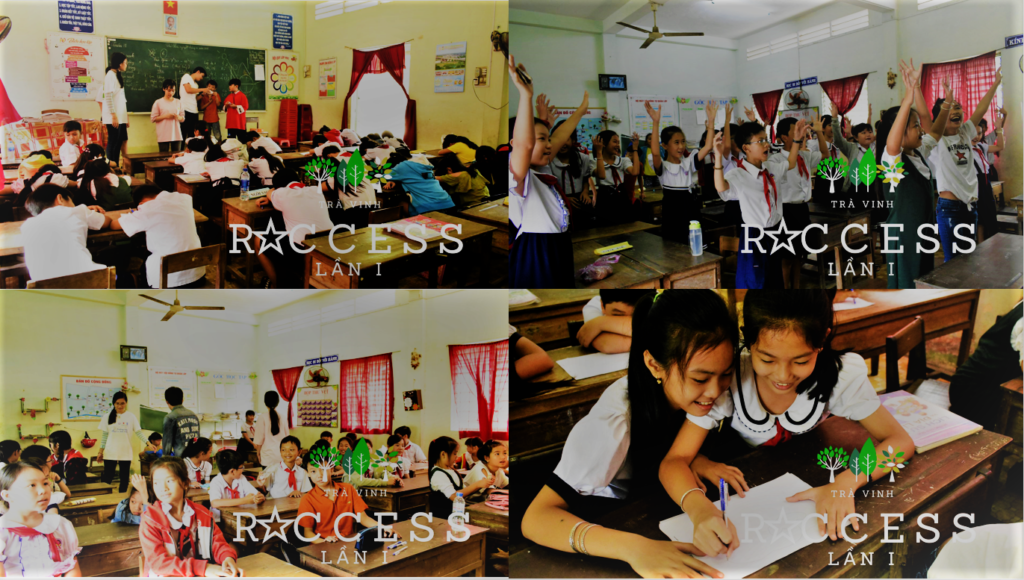 Dear supporters of CHANGE Vietnam,
Your donation has helped two educational projects in Vietnam - thank you so much!
We would like to present to you what the projects have achieved.
After Vietnam Climate Leadership Camp (VCLC) in December 2017, three dedicated young project leaders had committed to organize educational projects in their provinces.
Project leader Lê Thi Thanh Tuyen organized workshops for college students in Thu Dau Mot City, Binh Duong Province. The topics of the workshops included climate change, project management skills, and ways to explore and develop themselves for environmental education.
Achievements:
16 workshops were organized from April to August 2018 for 40 university students
5 projects were developed to raise funds for helping poor children affected by climate change in Bac Lieu Province.
3 programs were held: activities for Earth Day, Earth Hours Day, and Binh Duong Environment Day (their booth achieved consolation prizes)
Another two project leaders, Lê Hoài Phong and Nguyen Thi Bích Trâm, have established a group called R-access in Tran Vinh Province. R-access aims to educate primary school students about climate change, plastics pollution, and waste sortation. The spirit is to teach the students how to live a greener life in the Mekong Delta, which is vulnerable to climate impact.
Achievements:
4 workshops on climate change, renewable energy devices and air pollution caused by coal power plants with 30 primary school students
6 LED lights were installed in a computer room and the students were introduced to the concept of energy efficiency
1 poster about plastics pollution
20 posters about how to reduce climate impact
3 pictures created from plastic straws and caps with climate theme
My hometown 2050 festival was held on 27 May with 81 participants
With your support, the projects have been successfully implemented and 70 students have been engaged and empowered to make Vietnam a greener place. CHANGE Vietnam sincerely thank you for your kind support to enable change among the young generation.
To support the upcoming VCLC 2018 follow-up projects, please contact us.
Sincerely yours,
Yao Chen

Fundraising Manager, CHANGE
Email: yaochen@changevn.org
Mobile: +84914574141