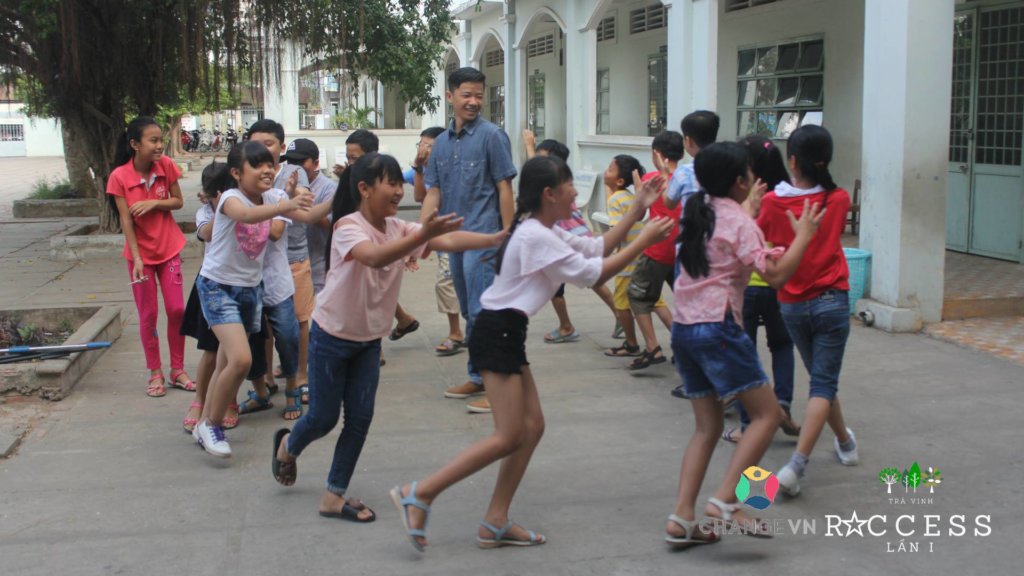 Dear supporters of CHANGE Vietnam,
I am happy to share with you about the follow-up projects after Vietnam Climate Leadership Camp (VCLC) 2017. With your support we were able to complete VCLC last year and continue the follow-up projects with three dedicated young project leaders.
Project leader, Lê Thi Thanh Tuyen, established CYCIAE (Center of Youth Community Innovation and Action for the Environment) and aims to organize 16 workshops from April to August 2018 for 40 university students in Thu Dau Mot City, Binh Duong Province. The topics of the workshops include climate change, project management skills, ways to explore and develop themselves for environmental education, etc. She has completed 6 workshops and had positive and encouraging feedback from the students.
Another project initiated by Lê Hoài Phong and Nguyen Thi Bích Trâm is called R-access and they are organizing 5 classes (3 completed) for 30 primary school students in Tra Vinh City, Tra Vinh Province from April to July 2018. The classes introduce climate change issues and teach the students how to live a greener life in the Mekong Delta which is vulnerable to climate impact. Phong and Trâm also help to install LED lights in the classroom for energy saving and place recycling bins for students to do waste sortation.
With your support, the project leaders are able to carry out what they learnt from VCLC 2017 and empower the young Vietnamese in the ongoing climate projects. The seed of hope is growing slow but it starts!
CHANGE Vietnam sincerely thanks for your kind support to enable the change among the young generation. Please see the full report in the attachment.
To support the upcoming VCLC 2018, please contact us.
Sincerely yours,
Lê Van Tien Phát
phatle@changevn.org
Project Manager of VCLC, CHANGE Vietnam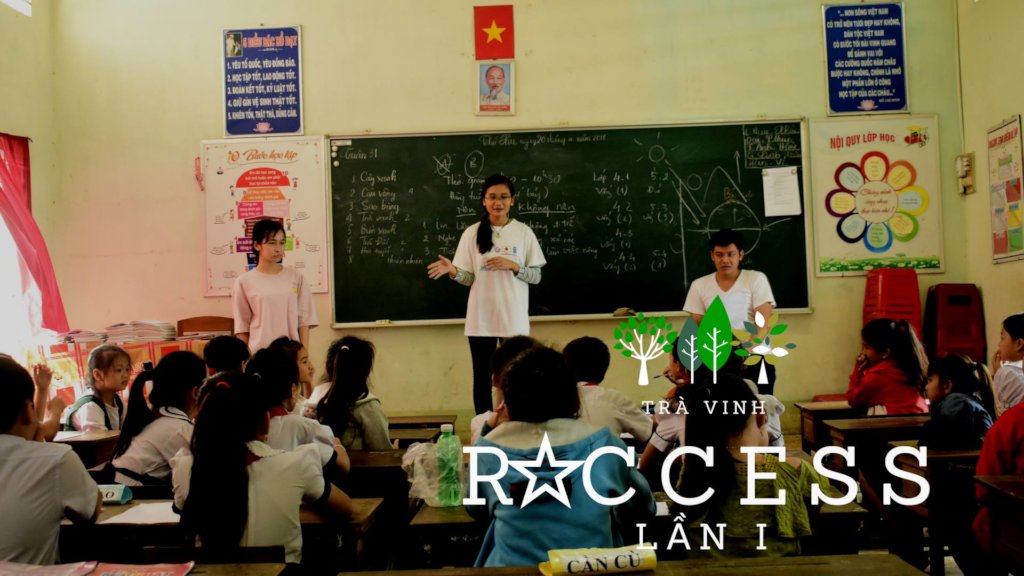 Attachments: