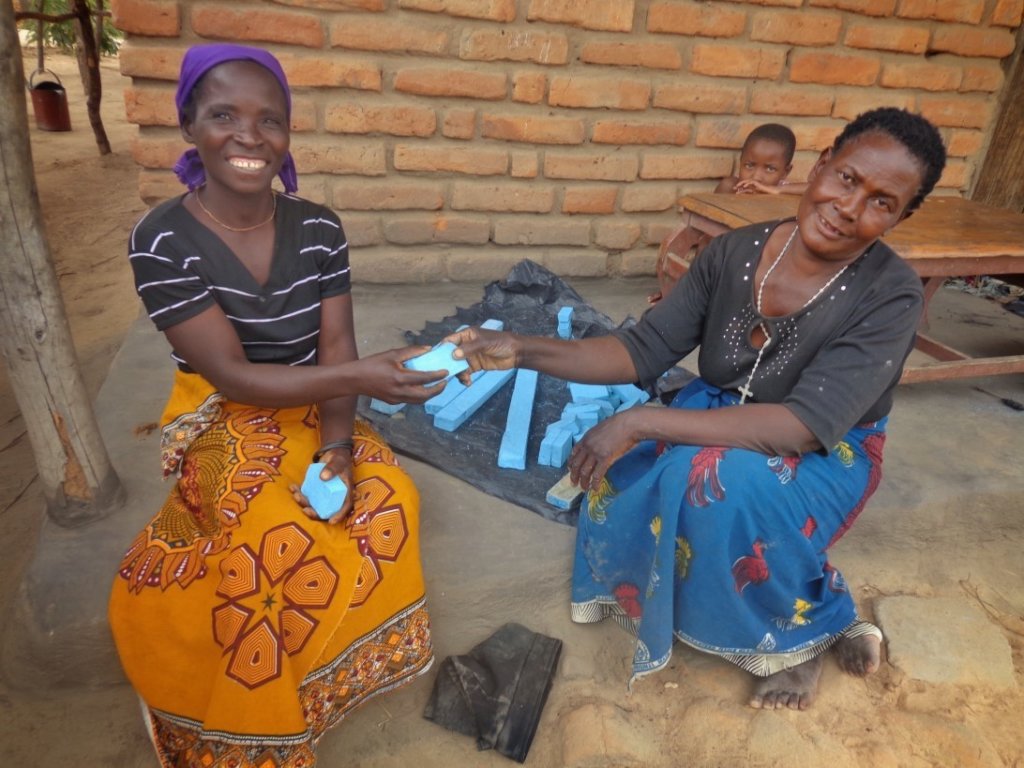 Life was a nightmare for Margret and family.
Margret, a mother of 7 and grandmother of 10, hails from Kapatuka village in Malawi. She is 56 and was widowed over 10 years ago. As the sole bread winner, she faced a myriad of challenges trying to make ends meet. Life was tough, and it was a mammoth task to take care of the seven children that were left behind after the demise of her husband.
"Life was not easy. It was really hard to take care of all the children as a single mother. Fending for food and other basic necessities for the family was an uphill task. This situation was exacerbated by the fact that I had no skills to engage in any form of micro enterprise," said Margret. As such, she had no tangible source of income to meet her basic needs. There were times when Margret and her family went to bed on empty stomachs, especially during lean periods.
The arrival of World Vision to Margret's community brought a ray of hope to many people. With World Vision, the community started participating in a number of development projects for transformation. Through World Vision's Economic Empowerment Project, Margret and her friends formed a village savings group. From the village savings, she started a small business selling household supplies. Trying to expand her economic base, she has expanded into new frontiers. Margret has gone beyond the usual small-scale businesses selling tomatoes, doughnuts and dried fish, which are common among women.
"I decided to venture into soap making because it's unique and the market and is readily available. Hence I am able to make quite a fortune from the business. Looking at the way the business is going, I see myself making 100% plus profit from the capital," said Margret.
Margret is now a proud mother and grandma and is able to provide for her family without any problem.
"I don't struggle fending for my family. I am very optimistic of a better future for my family, including my grandchildren. Though a widow, I am now comfortably taking care of my children due to diversified income through small scale businesses," she says. "From the soap I am making, I expect to raise 150,000.00 Kwacha ($197) which is even higher than the dividends I would accumulate through savings in the same period of time," says Margret.
With the income raised through the various ventures, she has started building a brick house and hopes to include an iron roof with proceeds from the soap.