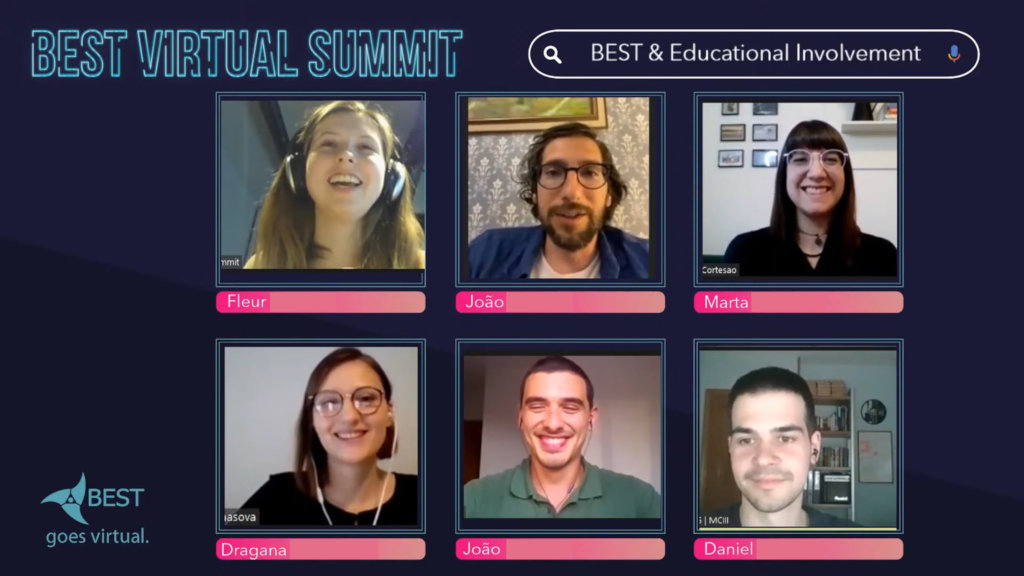 In the month of April, our tale got a new twist. Due to COVID-19, the summer season activities of the Board of European Students of Technology (BEST) got canceled, including the 4 BEST Symposia on Education in Budapest, Tallinn, Wroclaw, and Cluj-Napoca that were scheduled to happen in July 2020. These were the Symposia for which we asked for your support, and luckily we can tell you that they are not forgotten entirely. For a starter, they got postponed to the summer season 2021, and we truly hope that the extra time we get to prepare those Symposia will result in even better events! Secondly, we organised an online alternative event to compensate for all the canceled live activities. This online event was called BEST Virtual Summit (see link below) and I'll tell you all about it in the next paragraph.
The topic of the BEST Virtual Summit, our online alternative for the Symposia, was closely related to the improvement of education and the aspect of Digital Literacy. All the involved speakers were asked to tell European STEM students what they thought education, work, and the SDGs would look like after COVID-19. The motto of the event was: 'Do not undergo the changes, help shape them!' It is just this spirit that should have been part of the BEST Symposia on Education as well, so we are happy that with this online alternative we could compensate for the loss of these live events.
As one Symposium on Education was actually going to focus on 'The infinite possibilities of collaboration within digital literacy', we already set up a great test case with this Virtual Summit. Not only did we hold keynotes, panel discussions, and training sessions during this online conference, we even had an online case-study - with more than 35 participants working on a real-life company problem around the inclusion of people with disabilities-, a series of podcasts and a Virtual Gala Dinner at the end. Are the limits of working online really infinite?
Well, you tell me: at least 100 people joined our online networking sessions (such as the Virtual Gala), 600 people watched the other 25+ sessions during a period of 7 days and 50 000 people were reached with the promo of this event! Plus, all these keynotes and discussions will remain on the internet for years to come, so that everyone can look back on these challenging times we faced during the previous months and see how and what type of action can be taken to go forward!
To conclude, I leave you with some pictures of our online event and the following inspirational words that I heard during the BEST Virtual Summit: "Don't lose fate in the fact that your voices are heard and that you can have an impact on shaping the future of education." - João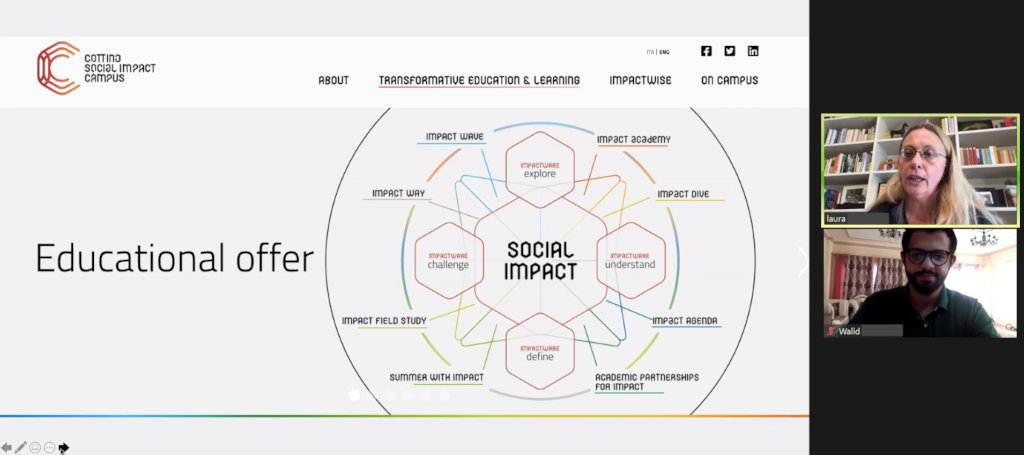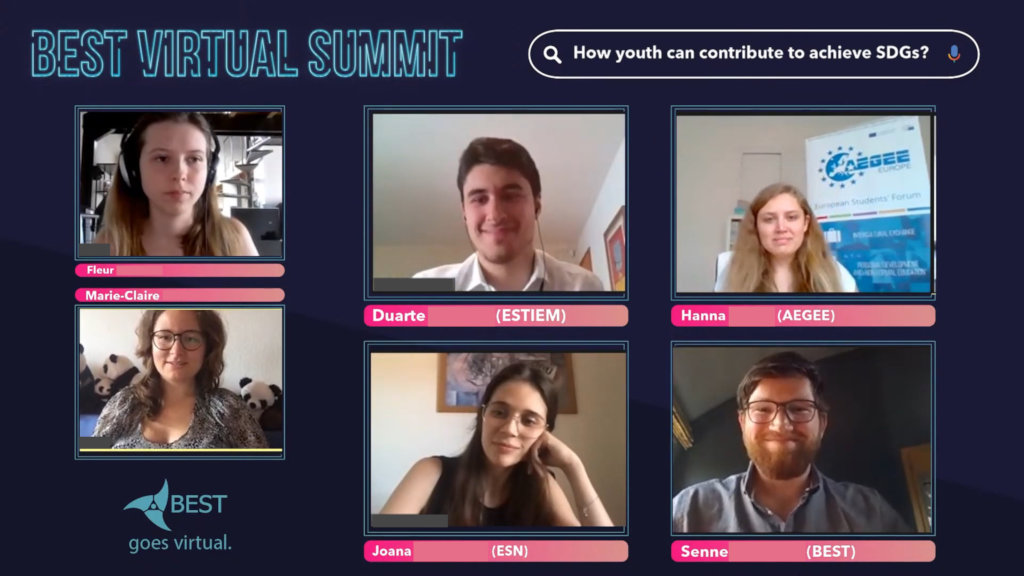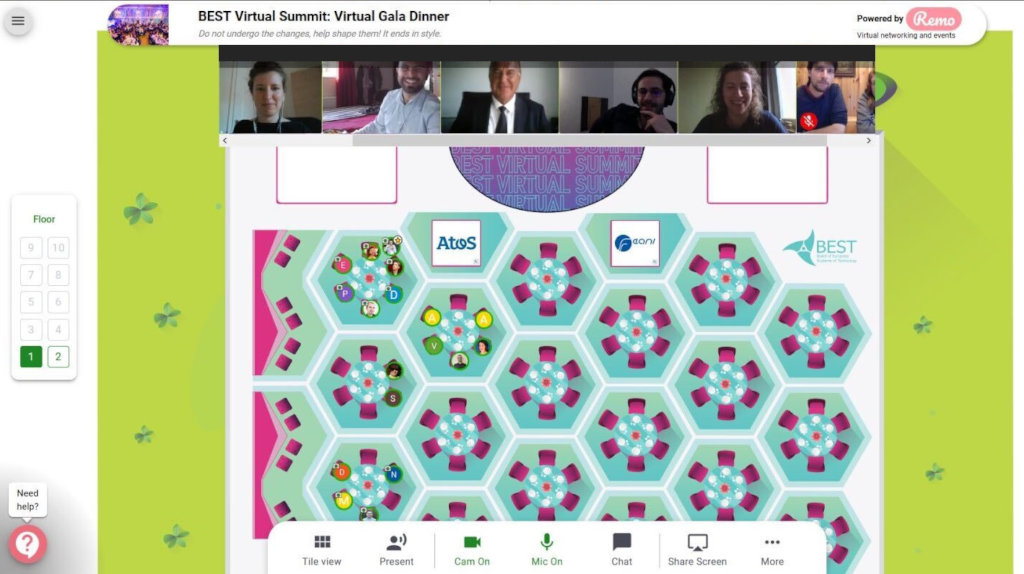 Links: