Project Report

| Jun 23, 2010
Thanks from girls of Pune. You're creating good!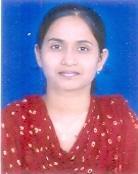 Hi,
I am writing to say thanks so much for all your support in allowing this project to go ahead. Your generosity is helping adolescent girls have a voice, gain confidence and escape the poverty of slums in Pune, Maharashtra. Contrary to popular perception, Maharashtra is one of India's poorest states, behind only Bihar and Uttar Pradesh. An Economic survey (2004-05) released by the Maharashtra Planning Commission revealed the poverty ratio in the state is 30.7 per cent. If this figure were measured by international methods on disposable income (living on less than USD $1.25, per person, per day), the figure would be nearer 50%.
You're helping young women such as Nilam Shinde (21) who joined the project in March. Nilam lives in a slum district of Pune known as Tingare Nagar. Nilam tells us her story:
" I am Nilam staying at Tingare Nagar. First of all greetings to all. My father is rickshaw driver and mother is a housemaid. I have one brother. He is studying. After my 10th (standard) I was at home, use to help my mother. I was jobless due to my education and was unskilled.
One day I came to know about women's empowerment project and its vocational training. I went to office and took admission.
With my full of attention I learn everything whatever thought by my teacher. After completing my course I got job as a computer operator in Yerwda (district of Pune). Now I am getting 5,000 rupees (USD $100 per month) of salary. I am really happy that because of this project I am here and earning money.
I am really grateful to you for your kindness. I too am thankful to Karunaprabha (project leader) and her team and wish her the best to do best for women like me who are really in need. Thanking you."
Nilam Thanks again so much for your generosity. This is one of our most successful project, thanks to the dedication of a locally recruited social work team of women who know these communities and the girls' needs. Please do spread the word. Many thanks.
Steven Murdoch