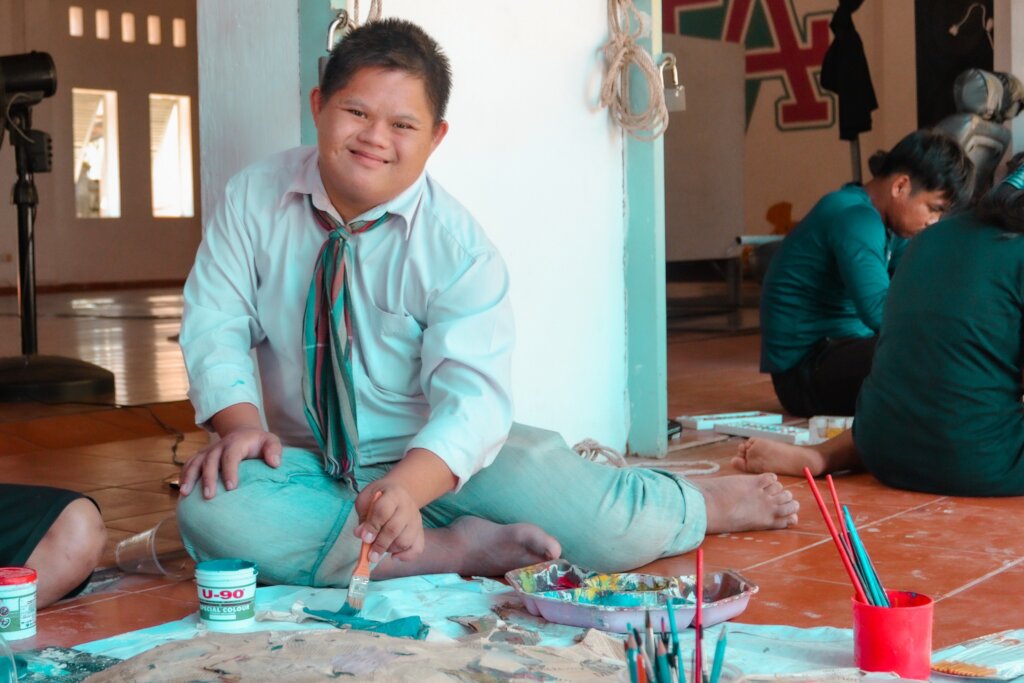 There's been a lot happening at Epic Arts in Kampot over the last few months
Keep reading to find out more
Providing Education & Training for youth with disabilities.
Exciting news from our Inclusive Education programme this last quarter we've started two new classes for children and youth with disabilities!
We have our new 'Mobile Class' which is a class for children with disabilities in a rural area Kampot. At the moment it's held once a week for five students.
We have also started up our 'Inspiring Course' which is a full time course for youth with disabilities to explore themselves and build the skills that will help them to lead independent lives. We have 17 young people on the course.
We're actively working with local schools and the kampot education department to share our knowledge and skills to support the government to improve inclusive education in Kampot.
All in all, every week we're working with approx. 60 students aged from 3 to 35 with disabilities through our five classes.
Providing Support for youth with disabilities
One thing that's come from the covid-19 pandemic in Cambodia is that we work more much more holistically with our community, both the disabled & non-disabled people. We're working to support the students and families of our inclusive education programme as well as other vulnerable families in the Kampot community through our ChildSafe Hotline.
Raising Awareness through the arts.
In September 2022 our inclusive dance team, Epic Encounters, were honoured to be invited by the Cambodian Government to represent Cambodia at the ASEAN Para Games in Indonesia! What an incredible moment for Epic Encounters as they represented Cambodia in a dance performance during the closing ceremony.
Strengthening livelihoods through employment
There's been a major moves at our café, after 16 years the Epic Arts Café has moved premises! The Epic Arts Café, which has provided jobs for people with disabilities in an inclusive working environment in Kampot since 2006 is now a stone's throw away in a beautiful open garden setting.
Did you know that around throughout our entire organisation we employe approx 70% people with disabilities or a caregivers of a child with disabilities.
Thank you for your ongoing suport, we couldn't do it woithout your kind donation. Please consider supporing us by follwoing us on social media or donting again to help us transform the lives of people with disabilites in Kampot