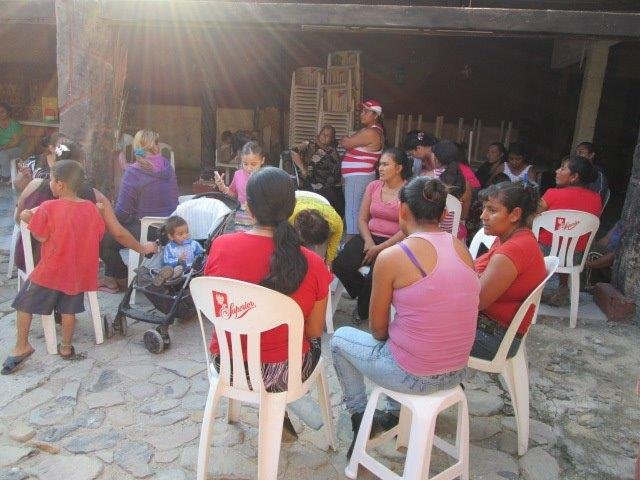 The last quarter of 2013, it was a good time to celebrate the traditional Christmas season with our children and Mayama families as well as months of progress and achievements in daily operation. In our Day Centre, The Back to School Program (BSP) managed to reinsert 6 street condition children into School. . According to the annual report by UNICEF (2012); in Mexico 13.20% of children between 3 and 17 years, are out of school (6 million). Of these, which also work (and do not attend school) are 1, 173, 000. In this regard, it is important that programs as BSP continue, because "school dropout" is a common consequence in a context of lacks of educational, health and cultural opportunities that children of Mayama Struggle. We are very proud to tell you that 100% of Mayama´s Children are street free and back to school thanks to the innovative education model.
Regarding the Day Center which develops Skills in 5 areas, we celebrate a HUGE achievement. With the support of Hewlett Packard Mexico and its employees, Mayama has new computer equipment that helps to works special educational methodologies in this area. "I THINK" develops cognitive skills to receive information, analyze it and solve problems. One way to achieve this is from a fun and educational software. Thank you very much to all the people through Global Giving who believe in this project.
Parallel to that, we continue with the Community Program for children's families of Mayama. In this quarter, one of the most important workshops was "Compromise and Responsibility". In this workshop we guide to moms in order to identify their dreams, and then, these dreams could turn them into goals and look for ways to accomplish them with a firm compromise. All this work was both, individually and collective where moms shared their stories and experience with each other.
To end the year and celebrate Christmas season, we made a great "posada" (that is a traditional celebration in Mexico). It was especially for 180 children and their families, about 700 people. In January, we had a special delivery of toys for our children. It was a special time, not only to celebrate Christmas, but to close a successful year and receive a 2014 full of challenges and growth for Mayama. In this regard, we would like to share with you that in this month; we begin the "Coaching Phase" for children who have completed their process in Mayama for 3 years.
What does this mean?, Is a special process to support the boys and girls who met at least 80% attendance, to receive scholarships to continue School, Evidence shows they are free of addictions, girls are free of early pregnancy, they are people who shows peaceful behavior to themselves and others, they build an audiovisual project with issues related to their community (problem statement and proposed to solve it) and have finally managed to design a life plan.
We believe that every child who comes to Mayama should have a specific life plan, in order to put into practice outside, all knowledge learned in the Day Center. We are very proud that 28 children of Mayama start the Coaching Phase to reproduce all the lessons learned, and become leaders in their own communities. We are very happy to launch this new phase, and at the same time, we can welcome new children that need the support of Mayama immediately.
Thank you very much for believing in Mayama!
Would you like to support one of our children in Coaching Phase?