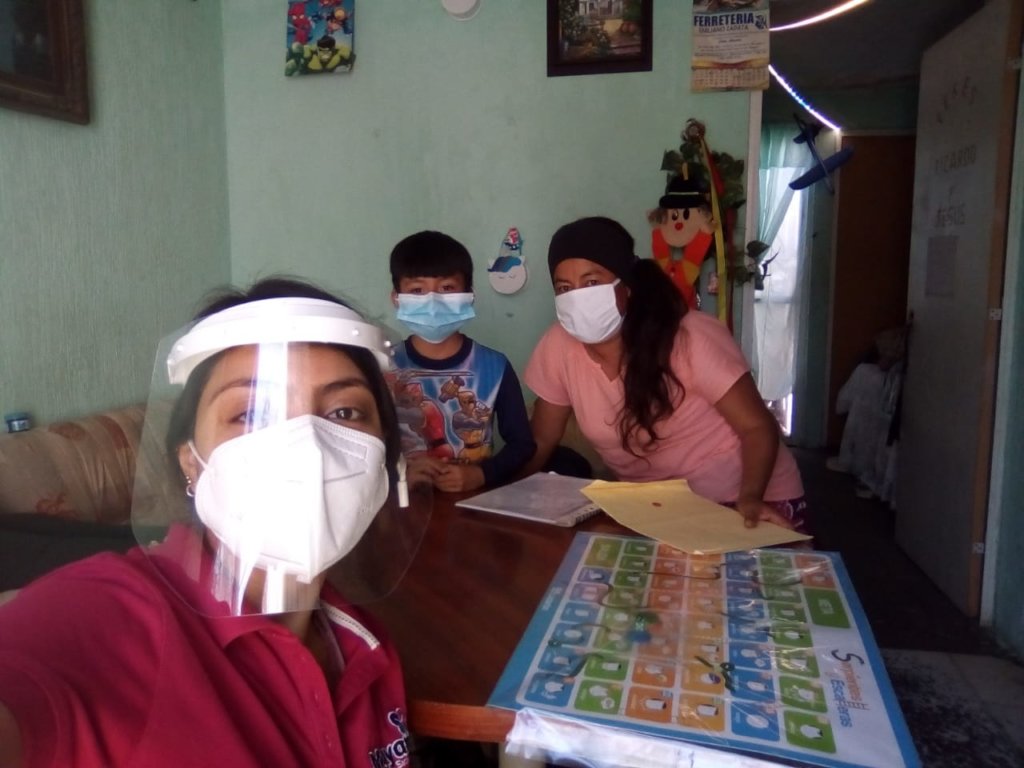 With great joy we report that during the reporting quarter Mayama has continued its programs thanks to the determined support of people who, with great heart, join the institutional efforts, in care for the children who participate in the Mayama Educational Model. That is why the girls and boys of the 5th Generation have continued to work on the My Development program with group and individual sessions, face-to-face and remote, which continued to allow them to develop their life skills. For their part, the children of the 6th Generation began their activities with the integration into the My Developmentprogramme, but where appropriate, in the confidence phase, which allows to establish a linkof co-responsibility and empathy between the Mayama families, creating mutual commitments guaranteeing a sustainable process throughout the program, which ensures the adherence, identity, security and active participation of Mayama to achieve the objectives set out.
With regard to the My Family programme, work continued with both family and group sessions according to the process of each generation (either 5th or 6th) from a distance and, when the conditions of the epidemiological risk traffic light of the State of Jalisco have allowed, they have been carried out in person. There were also 756 sessions, with an average attendance of 77%.
In addition to the above, he continued to monitor indicators of the "vulnerability traffic light", which allows to monitor by colors the current situation of the family because of the following aspects: HEALTH (physical, mental and food), EDUCATION (school stay and distance classes) and ECONOMY (reductionofwages, unemployment and adequacy in income that allow to cover the basic needs of family members).
Families in which critical situations of violence have been presented, particularly against children, were also cared for and monitored; all of the above under the My Rights programme;in addition, specific information and advice hasbeen offered to address the aspects of vulnerability traffic light.
Moreover, in this reporting period, 284 pantries have been handed over to active families and 63 to families graduated from Mayama. 27 air-weather smartphone donations have also been handed over, ensuring that beneficiaries maintain their connectivity for compliance and participation in their respective school activities, as well as those related to Mayama. 23 air-time donations for cell phones have also been given to families with great difficulties in covering this resource. Also integrated into the Mayama Model 25 families who identified themselves with current situation of unemployment or sensitive income reduction, which began to receive a fortnightly pantry, mitigating this problem.