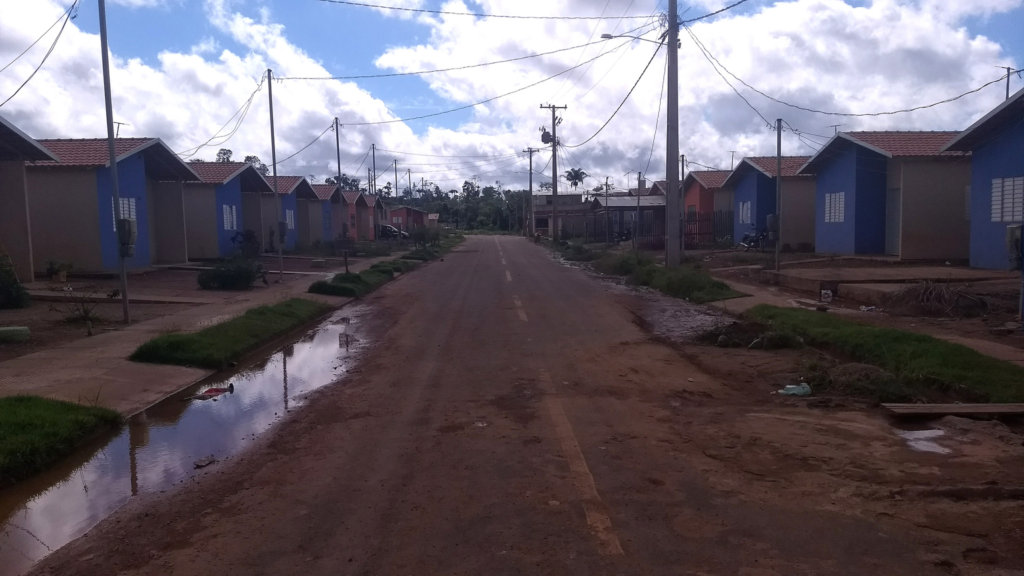 Once again, operations of the Belo Monte Dam have been ordered to stop.
Last month, a federal court in Brasilia suspended the dam's installation license, finding fault with the operating company's resettlement program.
It's a decision that underscores what I saw on my recent trip to Altamira, and highlights the realities the people there are living with every day.
Not only did Norte Energía not build the three different-sized houses promised for displaced families, many of the homes they did build are now falling apart. While in Altamira, I heard of two different homes in two different neighborhoods that fully collapsed.
What's more, the resettlement areas are located in the far reaches of the city, on freshly deforested land that borders the jungle, without proper transportation and infrastructure.
They're far from the neighborhoods, the services, the corner stores, and the sense of community that the people of this once-tranquil jungle town grew up with.
Many of the people in Altamira had lived in the same neighborhood all their lives—as kids they played in the streets, as adults they sat in chairs outside talking to their neighbors. Holidays and festivals were spent in community.
Now displaced from the homes they've always know, those affected by the dam are secluded in small, concrete houses. They're far from their schools, their churches, their friends and families.
There are no corner stores, nowhere to walk to, and it's too dangerous to even gather outside. They have to pay high prices for transportation to get into the city to get to work and school.
It's a new reality for the people of Altamira—a traditional riverside town whose culture and commerce have long been based on the Xingu River.
It's a reality they didn't agree to, and one they certainly didn't ask for.
The latest federal court decision is a step in the right direction for the people of Altamira.
It upholds many of the same arguments we're making in our case before the Inter-American Commission on Human Rights, and provides evidence of the hardships those affected by the dam are living with every day.
It's for them that we're continuing this fight, to hold Brazil accountable for the damages they've endured in the name of development.
Together, we can make their voices heard. Thank you for supporting the fight for justice for the people of the Xingu.