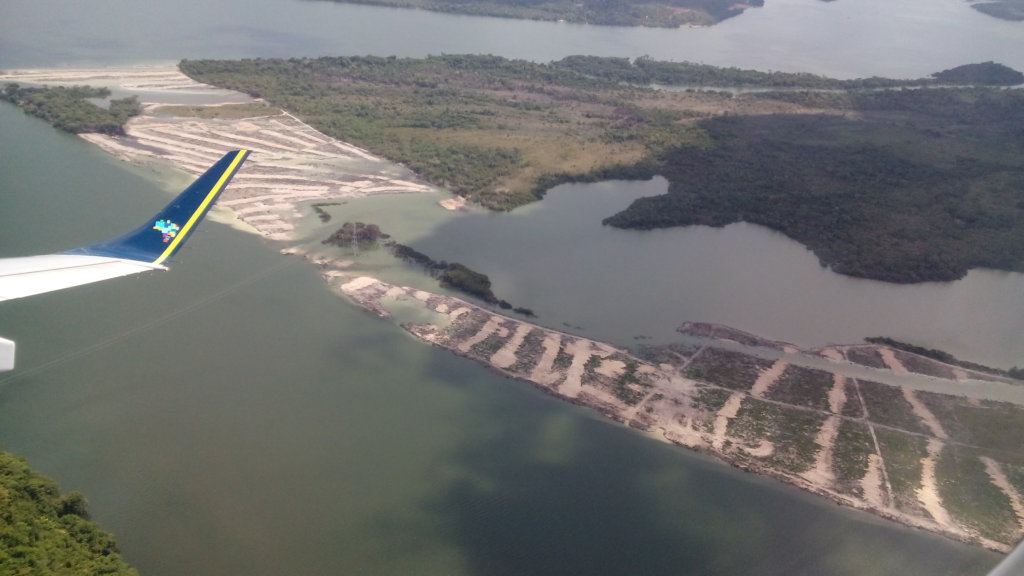 This has been quite a month for the people of Altamira, Brazil, the city where the world's third-largest dam is starting to flood an area the size of Chicago.
On December 21 of last year, we were elated when the Inter-American Commission on Human Rights finally—after four years of considering the legal documents we submitted—opened a case against Brazil. That means Brazil's government must respond to claims of human rights violations caused by the Belo Monte Dam.
Then on January 11, we were even more elated to hear that the Federal Justice of Altamira suspended the Belo Monte Dam's operating license. That action prevented the filling of the reservoirs.
The suspension was ordered because the government has still not restructured the National Indian Foundation (FUNAI) of Altamira—as it was ordered to do in 2010. The Foundation is partly in charge of implementing the precautionary measures that the Inter-American Commission on Human Rights issued years ago to protect the people affected by the dam.
But on January 26, a Federal Regional Court overturned the order that suspended the operating license, once again clearing the way for the dam to begin filling the reservoirs. The judge explained his decision as in the best interest of the economy and public order. He even said the suspension would prevent implementation of plans to benefit indigenous peoples—plans that should have become realities well before the dam was allowed to operate!
This is yet another attack on the rights of the affected indigenous communities. The decision manipulates the arguments of public interest, order, security and the economy, and then uses the plans to justify why it is not possible to suspend the operating license. The bottom line is that the operating license never should have been granted in the first place without the fulfillment of those plans.
AIDA's attorney Flavia do Amaral Vieira just returned from a trip to Altamira, where she participated on a strategic planning meeting with local movements and affected communities, as part of our on-going work to promote justice for the communities affected by Belo Monte.
Thanks to your donations, we are able to remain committed to this project! Please consider a monthly gift to help us continue this critical work!

As always, thank you so much for your support of AIDA's efforts to protect the indigenous people of Brazil.