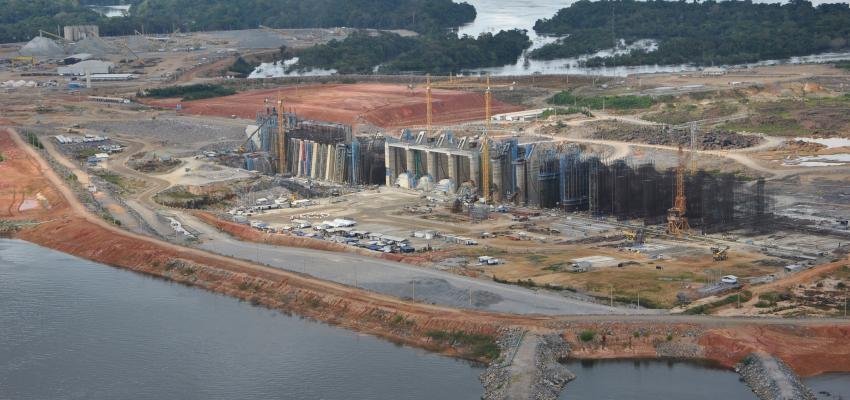 Just yesterday we received news that the Brazilian government has delayed issuing an operating license for the Belo Monte dam. In their technical analysis of the dam, the Brazilian Institute of Environment and Renewable Natural Resources (IBAMA) concluded that the conditions required to approve Belo Monte's Operating License have not yet been met. Ten of twelve conditions identified by IBAMA as pending compliance are considered essential for granting the license.
Until the operating consortium, Norte Energía, addresses these conditions, the project will be delayed and the dam's reservoir will not be flooded.
"We welcome IBAMA's thorough evaluation of Belo Monte, a project that has already had severe impacts on the environment and human rights," said Astrid Puentes Riaño, co-director of AIDA. "Moving forward, it is crucial that all conditions are met, and measures to protect the people and environment of the Xingú River basin are fully implemented before the license may be granted."
For more than five years, AIDA has supported indigenous and local communities and organizations in their fight to denounce the negative socio-environmental impacts of the Belo Monte project. The conclusions outlined by IBAMA reinforce the arguments of AIDA's and others who have long opposed the dam.
AIDA and partner organizations have long argued that conditions do not exist for the approval of licenses for Belo Monte. Essential services that would guarantee minimum rights to the displaced population remain outstanding, including potable water and health and sanitation services. In 2011, the Inter-American Commission for Human Rights granted precautionary measures in favor of affected indigenous communities. The severity of the project's human rights violations have been reinforced in a report by the Socio-Environmental Institute (ISA) of Brazil, to which AIDA contributed, as well as in information gathered by the health and indigenous protection authorities and the Brazilian Public Ministry.
AIDA expects that IBAMA's technical report will be taken into consideration when making the final decision on the dam's operating license. The outright denial of the license would serve as a paradigm for future mega-projects planned in the Brazilian Amazon, as well as other parts of the region, sending a clear message that economic development projects must not engage in human rights violations.
Your support has enabled AIDA to demand that the Brazilian government and international institutions recognize these oversights. Help us continue our advocacy today and your monthly recurring donation will be matched by Global Giving!
Thank you, as always, for your generous support.