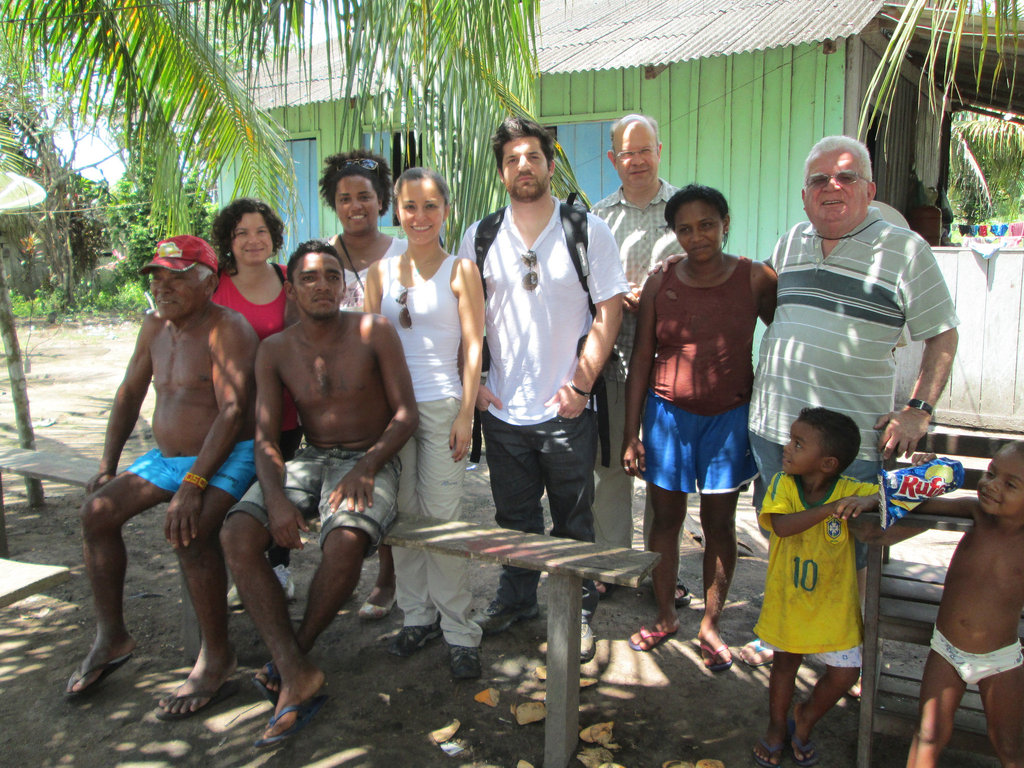 When I visited the construction site of the Belo Monte dam a few months ago, I was devastated. In the city of Altamira, violence and tension are palpable. To protect dam construction from any delays, the city is militarized, with state police constantly patrolling the streets, and National Security Forces at dam worksites. My close colleagues saw a couple being murdered next to where they were eating dinner. We felt as if we were being followed and watched.
Along with another AIDA attorney and our regional partners, I visited indigenous communities that will soon lose access to the river, and with it their way of life and sacred sites.
Meanwhile, Dilma Rouseff, president of Brazil and then candidate for re-election, was presenting Belo Monte as one of the most important infrastructure projects of her government. Without stepping foot in the most affected cities and communities, Rouseff recorded a campaign video from the construction site praising the magnitude of the dam. In it, she promotes Belo Monte as a great contribution, while ignoring its grave impacts, clearly illuminating her priorities.
"Many people in Brazil don't know that we're building a project of this size," she says with pride. She notes that the amount of concrete in it could create 48 Maracanã [Rio de Janeiro's soccer stadium], and that construction will excavate more rocks and earth than were moved for the Panama Canal.
She says nothing about the impact on people and their communities. Nor does she address reports on the energy inefficiency of the Belo Monte dam.
Our AIDA team visits the area often to document the situation. We sympathize with the pain of the affected people. They are witnessing the increasing degradation of the river, the decline in natural resources, and the deterioration of their communities. They are envisioning the complete loss of their culture and way of life.
The day before I traveled to Brazil, I found out I was pregnant. At various times during my stay, I felt fear and distress. I was worried for the safety of my friends, of myself, and of the little person growing inside of me.
At the same time, I felt confident that our work was important for a healthier and more just world - for all of us who are here, and those of us who are on the way. We must continue to press for recognition and full protection of the rights of affected people, and for mitigation and compensation.
Far greater than politics are the life and integrity of people. I refuse to lose hope that justice will be done!
This holiday season, please consider a gift to help AIDA continue this important work, to defend the rights of communities impacted by Belo Monte.
Thank you so much for your support!