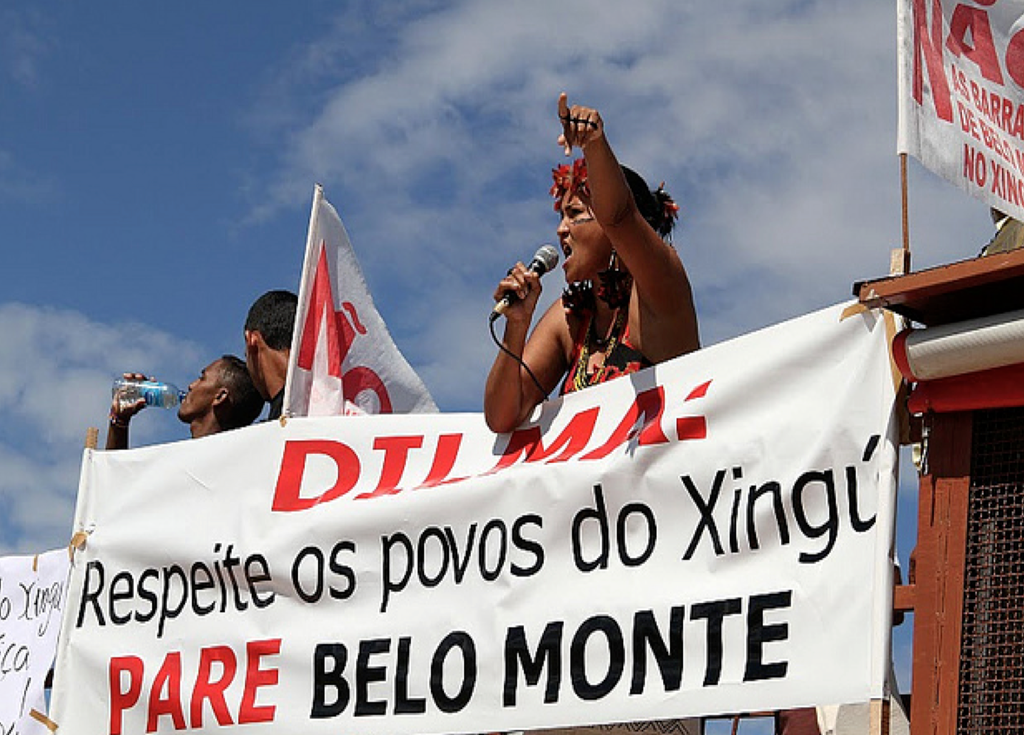 It's been one year since we launched a Global Giving campaign to help fund our work with indigenous peoples of the Xingu River basin who live in the shadows of construction of the Belo Monte hydroelectric dam, deep in the Amazon rainforest.
With your support, we have successfully raised nearly $7,500. These funds have supported AIDA's efforts to investigate, advise, advocate, and litigate, in collaboration with and as representatives of our indigenous clients.
Recently AIDA attorneys presented information in a hearing before the Inter-American Commission on Human Rights (IACHR) to question Brazil's President Dilma Rousseff about her administration's use of a legal mechanism that has resulted in suspension of lawsuits on behalf of indigenous rights to "free, prior and informed" consultation and consent. Known as "Suspension Security" this mechanism has allowed projects such as Belo Monte to move forward in violation of the Brazilian Constitution and international human rights conventions. Our attorneys, indigenous leaders, and other advocates argued before the IACHR that this repressive law allows Brazil's chief justices to arbitrarily overturn legal decisions that protect the environment and rights of indigenous peoples, for the purpose of economic interests.
Challenging to understand?
Yes! The work our AIDA attorneys do is often quite complicated. And sometimes it takes years to achieve change. But legal advocacy is a critical part of assuring protection for the Amazon and affected communities, and even global climate.
To learn more, join our lead attorney, María José Veramendi, for a one-hour webinar prestentation and Q&A: Tuesday, April 29th at Noon PDT/3 pm EDT. Register here and we'll send you a reminder with all details.
Also - on Wednesday, May 7th starting at 9 am EDT - Global Giving will match your donations at 30%! Our goal is to raise another $7,500 for this work, in support of indigenous peoples and the Amazon.
Many thanks,