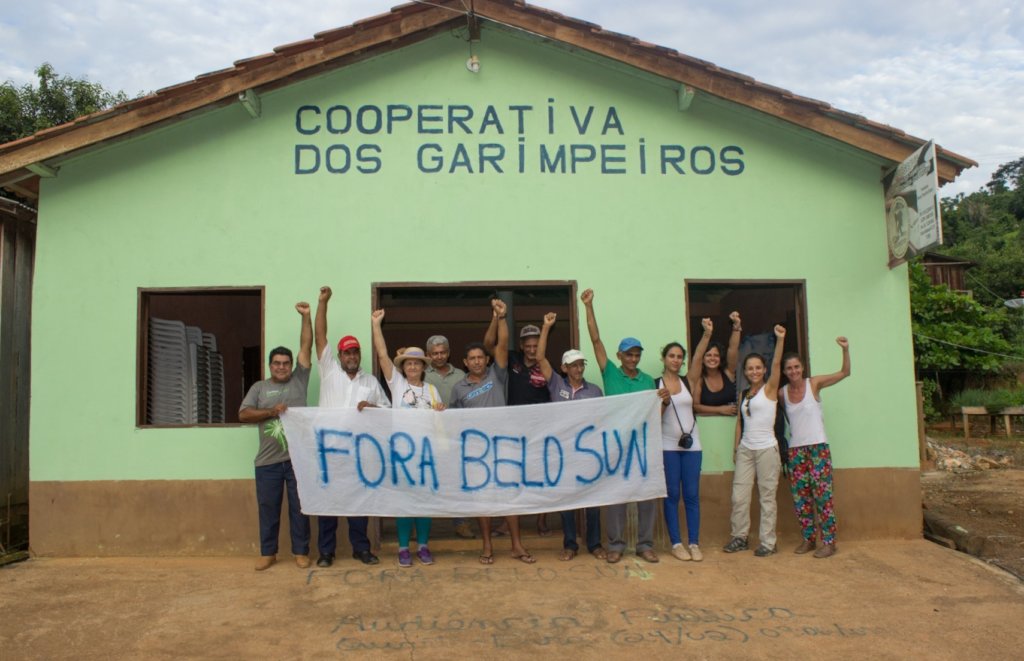 The Belo Monte Dam is the third-largest dam in the world. The dam is located in the northern part of the Xingu River in Brazil and covers 500 square kilometers of forest and farmland. Due to the dam's operations, the people of the Xingu have lost a main resource of survival, and over 20,000 people have been forced to leave their communities. A similar situation could happen if Belo Sun Mining Corporation is situated in the region. Belo Sun is a gold mine located in Volta Grande, part of the Xingu River, and if put into operations could leech contaminating fluids, employ high quantities of cyanide and cause acidic waste to reach rivers.
In April, AIDA and Aliados Brasileños held a live stream event with six panelists, including public defenders, scientists, and representatives of stakeholder communities, to debate the effects of the Belo Sun mine. The 2-hour event helped bring visibility to the damage created by the Belo Monte dam to the communities and the ecosystem and amplified why Belo Sun will only destroy the Xingu even more.
As part of our continued work with the communities in the region, AIDA has been working on a project with Indigenous youth affected by the Belo Monte dam. The project helps create and promote community empowerment. AIDA provided computers, tape recorders, and other communication equipment to communities to produce podcasts and videos showing their resistance and resilience, with the end goal of lifting up their voices to stakeholder, other communities, and the general public.
On July 18, 2021, a judge ruled that a provisional hydrograph needs to be implemented by the hydroelectric plant, thus ensuring that life in the Xingu continues. This needs to be implemented on a decaying energy production during 2021 and before February 2022, and should release enough water to maintain life in the river. AIDA is looking forward to the implementation of this provisional hydrograph on the Belo Monte dam which will allow Indigenous communities and people who depend on the river to survive, as well as maintaining the natural ecological cycles. Due to the current electricity crisis in Brazil, this decision is having a greater impact and pressure.
Links: