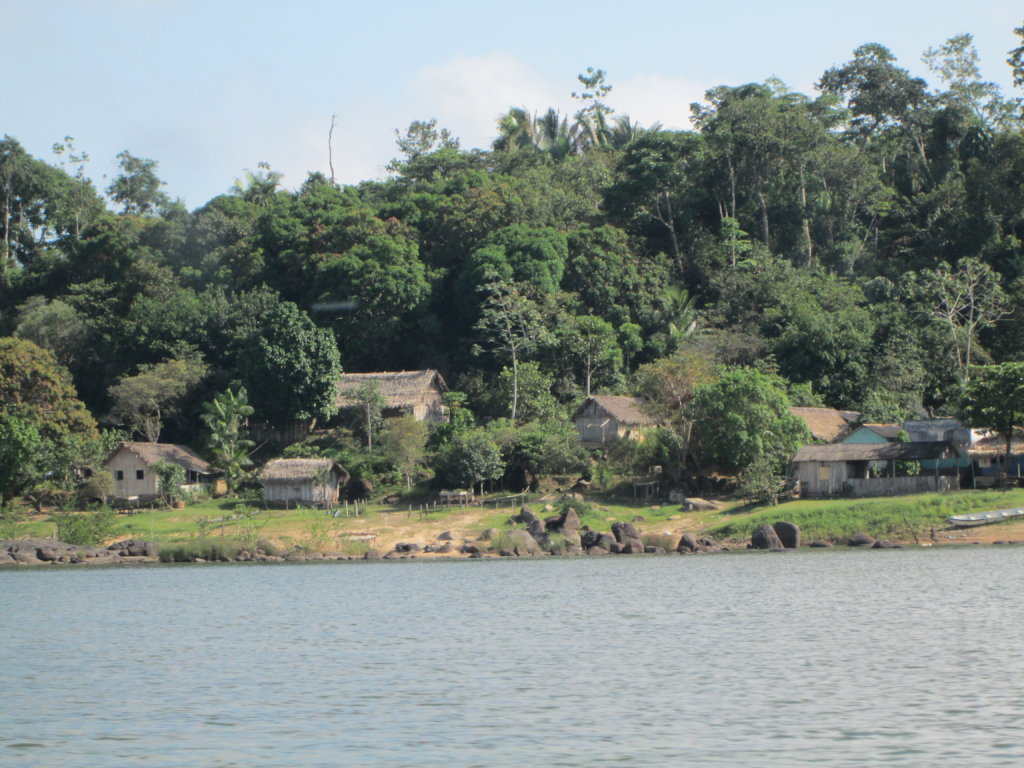 Early this month Marcella (AIDA fellow attorney) and I traveled to Altamira, the area most affected by the Belo Monte dam. We were there to attend the annual strategy meeting of the Movimento Xingu Vivo para Sempre, group of local communities we support in this case, where local leaders gather to evaluate the challenges presented during the year and plan coordinated strategies to confront them. During our visit we also met with our regional partners.
During the meeting we made a presentation on lessons learnt from the Belo Monte case in preparation for Belo Sun (mining project, which seeks to mine indigenous lands already impacted by the construction of the Belo Monte dam), showing the importance of documenting impact information. We also presented tools on protecting environmental defenders.
Making the most of our visit we also conducted interviews and monitored the current situation of Altamira and the communities affected by Belo Monte, and now also by Belo Sun. We met with several environmental defenders and social organizations and documented the situation in the region. In addition to the impacts of both projects, there is growing concern about the threat of land invaders and deforestation of the Amazon.
As part of our visit we held a meeting with our local partner ISA, which reported on the current status of the Belo Sun project. The new construction project already has an approved Environmental Impact Assessment, and is only on hold due to legal actions by the Public Prosecutor's Office, but this will not last long. There is concern about the situation of local indigenous communities because publicly, they are recognized as the ones who "have the project stopped" and that is a high risk factor.
Along with our partners we are coordinating next steps focusing on a report on how Belo Sun will affect Human Rights of the communities already affected by Belo Monte. We will present a projection of the possible impacts of the mining project and evaluate, with scientific support, the existing Impact Assessment.
We are also planning to bring the attention of the Inter-American Commission on Human Rights to the case and the Human Rights violations derived from Belo Sun. The Indigenous communities fighting to defend their land and their rights are and will always be at the center of our work and their protection our priority.
Links: