Deep in the Brazilian Amazon, Élio winces as he lifts yet another 50-kilo bag of cement. The back pain is severe as he works construction in Altamira, a sprawling city seemingly a long way from his home on the banks of the Xingu River where, for years, he made a living as a fisherman.
But he can't go home anymore. "There's nothing left of the community," he said.
Élio is one of 20,000 officially counted indigenous and riverine people (independent estimates double this number) who are being forced off their traditional lands to make way for the Belo Monte mega-dam. The government says it's necessary to supply power to a growing nation, despite evidence of more energy efficient alternatives. And the authorities are pushing forward even though the affected communities have been denied a basic constitutional and internationally recognized right to have a say in what happens on their lands.
With your support, AIDA has been advocating for them in Brazilian government and international forums. Just last week two of AIDA's attorneys were on site to interview displaced people, assess damage to their communities and lands, and to chronicle these impacts in writing, in photos and on video.
What our team experienced was disheartening. "Of my trips to visit the Xingu communities, this has been one of the most difficult," said attorney María José Veramendi. "The damage is enormous and the situation is rapidly worsening. People have been pushed to the brink - their lands, their livelihoods, their culture, their communities have been taken away. It is truly an atrocity."
Confused and crying, Élio told AIDA's attorneys that the 60 families in his Santo Antônio community have been relocated. He's lost touch with family members and life-long friends, leaving him feeling alone, uprooted and isolated. He now lives in a borrowed room in the middle of the vast city of Altamira. He can't even visit his ancestors as Norte Energia S.A., the company building the dam, has taken the community cemetery property.
Another interviewee, José Alexandre, said he now must rely on getting his sustenance from his sons, who have become farmers. He can no longer fish and hunt as his Arroz Cru riverside community has done for generations. Not that there is much to catch anymore. He and the Juruna indigenous people say the bright lights and dynamite blasts from the Belo Monte construction site are frightening away the animals and fish they have traditionally relied on for food. As a replacement, the construction company is supplying crops, but some of them are not even fit to plant on their lands.
While AIDA's attorneys learned that Norte Energia has built wells in some indigenous communities, a nurse at the Juruna community health center said the water is not drinkable. Chlorine must be added. And the state is failing to provide even basic medicine and emergency services for the communities. The health centers provided by the state for indigenous peoples in Altamira are so filthy that "you come out sicker than when you got there," an indigenous woman told them. She and many others now must pay dearly for private doctors.
Your donations via Global Giving have supported the work of AIDA's attorneys to integrate this first-hand evidence of human rights abuses into on-going testimony and legal arguments delivered to Brazilian authorities and the Inter-American Commission on Human Rights (IACHR).
In this season of giving, please consider a year-end gift to help us reclaim the rights of those who have had so much taken away.
And, please, share this with a friend. All new donor gifts to AIDA will be matched through a challenge grant from the U.S.-based Swift Foundation, doubling your gift!
With great appreciation and best wishes for a wonderful holiday,
The AIDA Team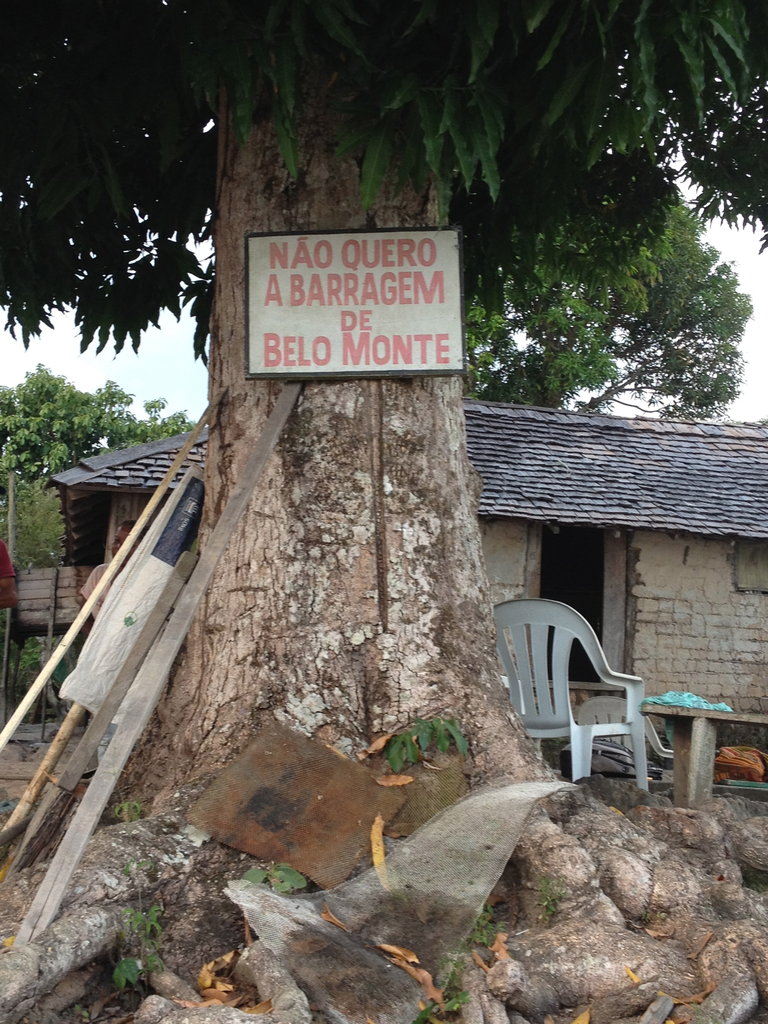 Links: