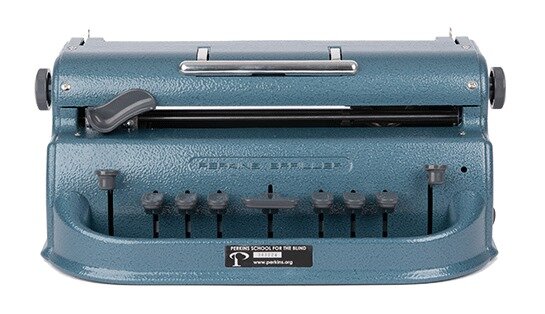 Despite Haitians facing continued gang kidnappings and government instability, we are thrilled to report the SAFE DELIVERY OF THREE BRAILLERS for the blind adults your scholarships support! This good news helps us persevere throughout these tumultuous times.
A Long Journey
Getting the braillers to into the hands of these students was an arduous process. The 7-month journey began at Perkins School For the Blind in Massachusetts where the machines were shipped to a partner warehouse in Florida. The braillers remained there for months until a safe plan was established for transport to St. Vincent's, afterwhich, they were successfully shipped to a port of entry in Haiti. Following negotiations at the port, the braillers were released to a St. Vincent's representative and made their way to the adults.
The Braillers Impact
Braillers are like manual typewriters for blind students, allowing them to complete all in- and out-of-school assignments. Weighing 40-50 lbs each, it is not feasible to transport them back and forth to school, so all schoolwork must be done after hours at St. Vincent's.
The processes used by these adults to continue their classical studies is fascinating! Each blind student brings a smartphone* to class where a sighted friend photographs the chalk board, books and all materials; they also record audio of the lectures. Back at St. Vincent's, a sighted colleague reads the day's lessons aloud as the blind student transcribes it into Braille using a brailler. Following the transcription, the student completes the day's assignments. It takes a tremendous amount of time and dedication for a blind student to get an education in Haiti. We are grateful for the scholarships you provide to make this a reality.
Update from St. Vincent's
Finally, the Haitian Director of St. Vincent's shared details of the state of the school and the local community in a recent email:
"Thank you for your support of all kinds and your determination in working to improve the situation of people with reduced mobility living in Haiti and to offer them a better future. The socio-political and economic situation of the country … are not favorable and does not inspire confidence, which has slowed us down. Haiti is at the polls of national and international newspapers and media because of the phenomenon of kidnapping and news of assassinations of people, especially in the capital and surrounding areas. This alarming situation is not confined to a specific area but is becoming widespread and, in this sense, no one is immune. Despite this situation, we do not want to give up and let go … We cannot say considering the situation that we are operating at one hundred percent of our capacities, but we are putting a lot of effort at all levels."
We are grateful for your continued support and look forward to sharing the end-of-school educational accomplishments of our scholarship recipients.
*Smartphones are also donated by Friends of St. Vincent's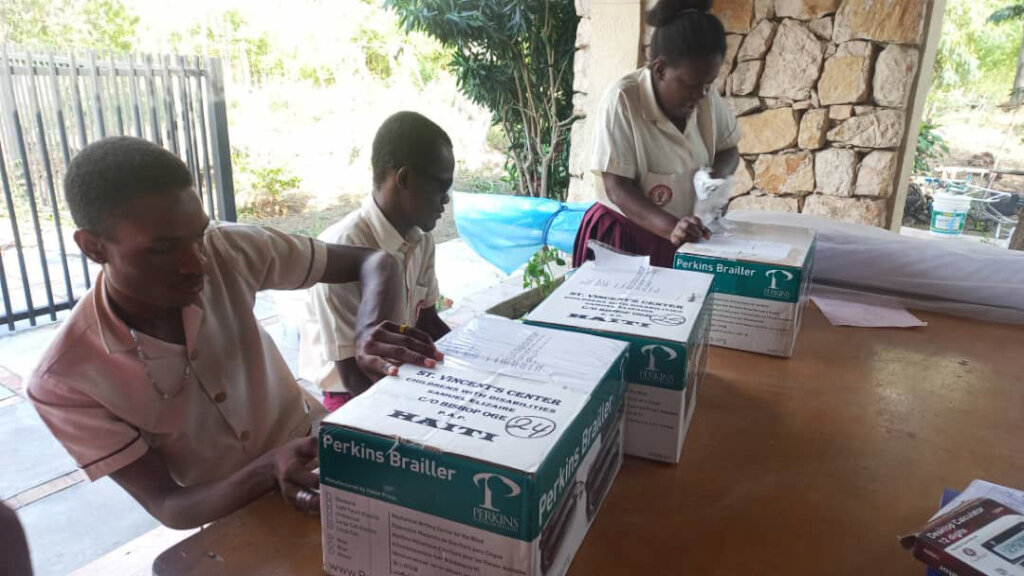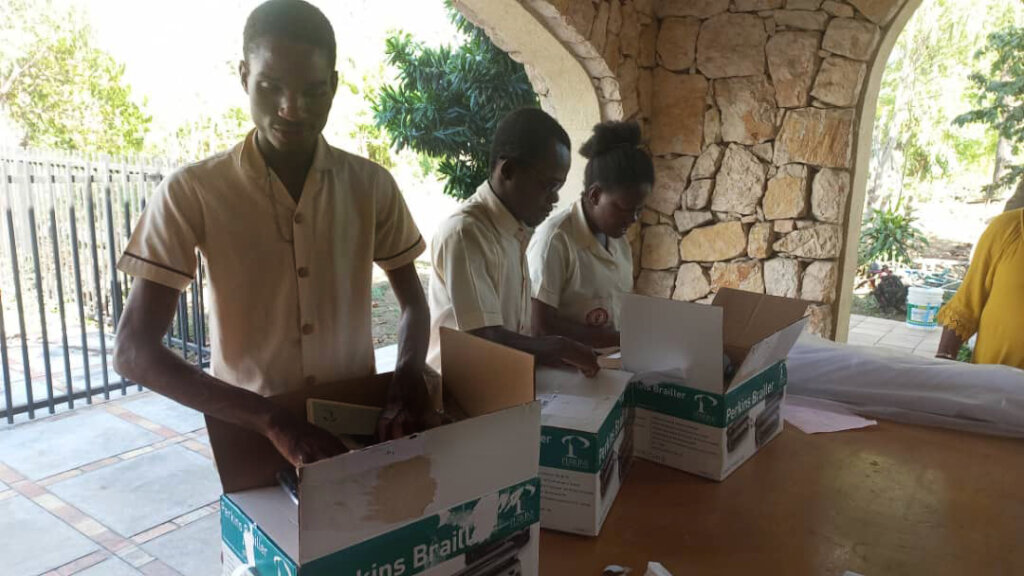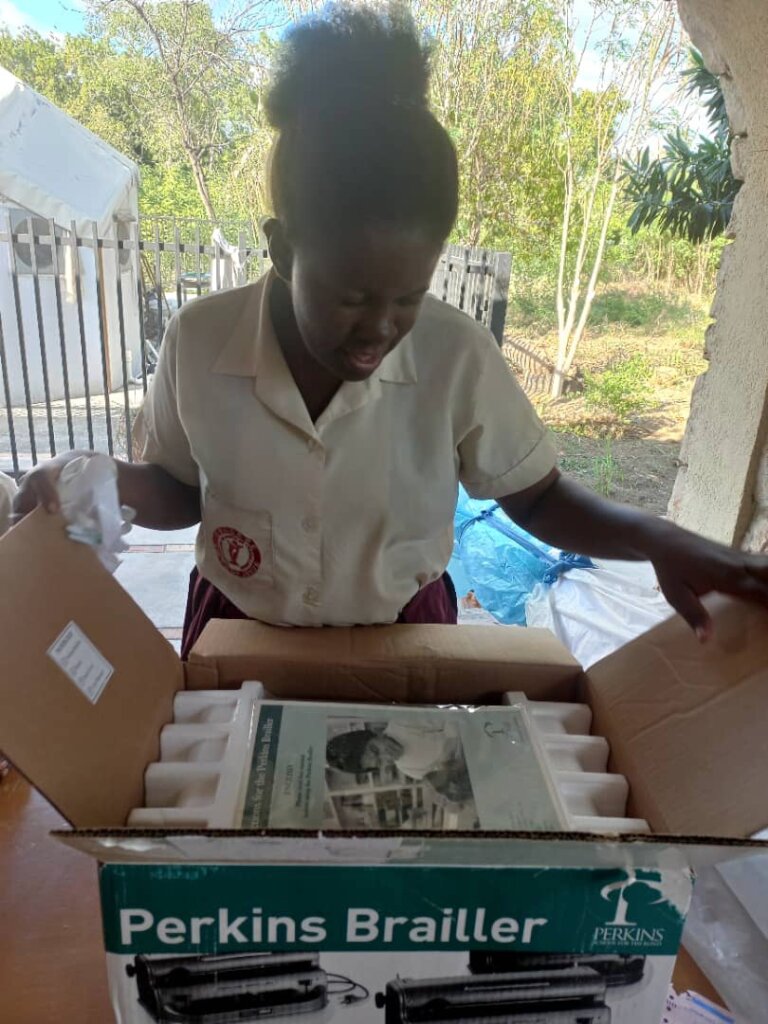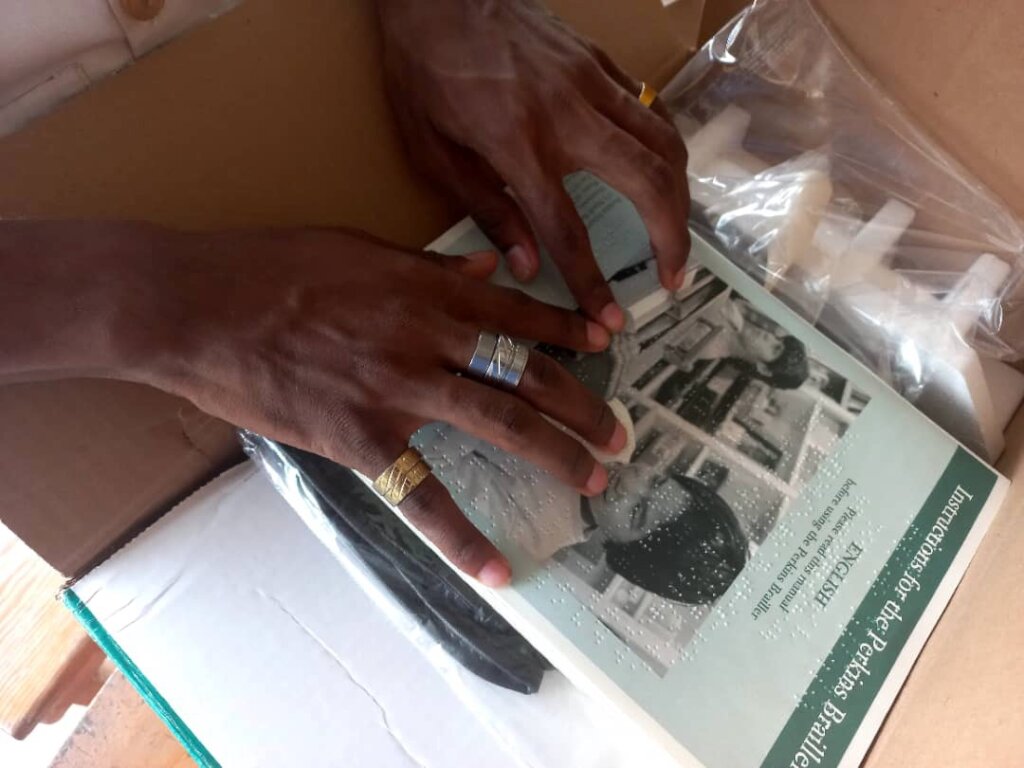 Links: