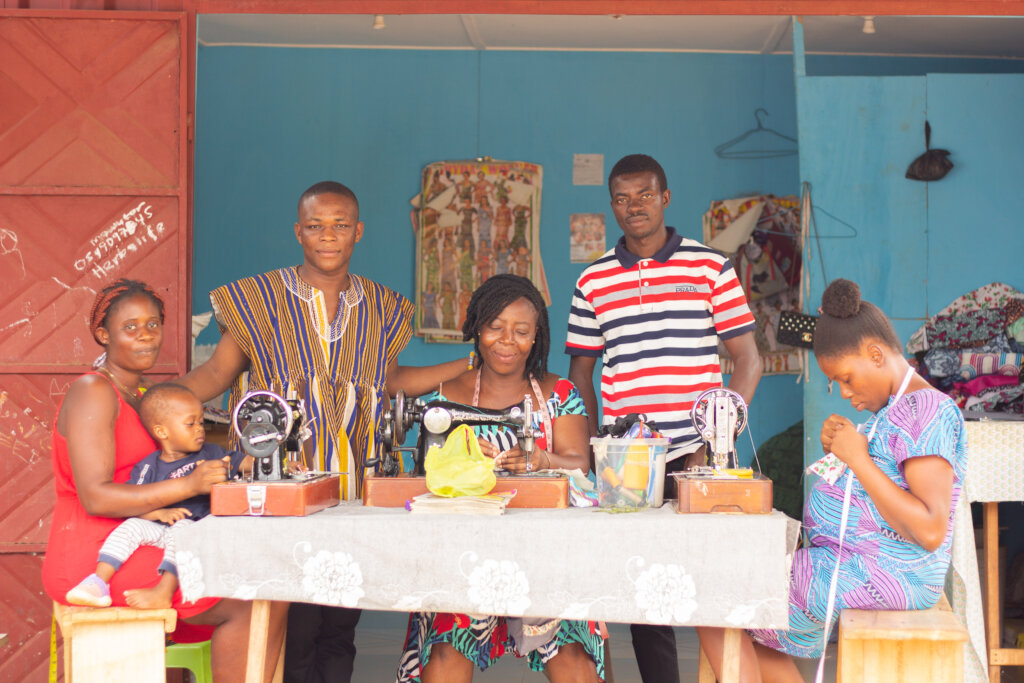 Dear Donor,
World Inspiring Network's Women's Empowerment project through Sewing Skills has made significant progress since its inception. The pilot beneficiary of the project, Desire, has received her sewing machine and has been able to start her apprenticeship with the support of the project team. Additionally, she has been successfully been assigned to a mentor to provide guidance and support to her throughout the apprenticeship.
Desire is a poor woman who lives in Sogakope in the Volta Region of Ghana. She lost her mother at a very tender age, and her father failed to care for her, making life challenging. According to Desire, food to eat has always been a challenge, not thinking about money to start an appretiship or a business. As a result of the challenges, she had to depend on guys to get the support needed for herself, which ended her giving birth to her first child with a boyfriend who never cared.
Upon receiving support through our women in sewing skills project, Desire has been showing exceptional progress, and her mentor has praised her for her dedication and hard work.
Desire's apprenticeship fee has been paid, allowing her to focus on her training without worrying about financial constraints. The support provided by the Women Empowerment Project would, in the long run help Desire to start her own business, earn a dignified source of income from home and be able to support her family.
World Inspiring Network would like to thank you for your generous donations and support. Your contributions have made it possible to provide vocational skills training, mentorship, and sewing machines to a poor woman who had no hope in life.
We encourage you to continue supporting World Inspiring Network so more girls and women like desire can benefit. Together, we can help women in rural villages in Ghana escape poverty and live dignified lives.