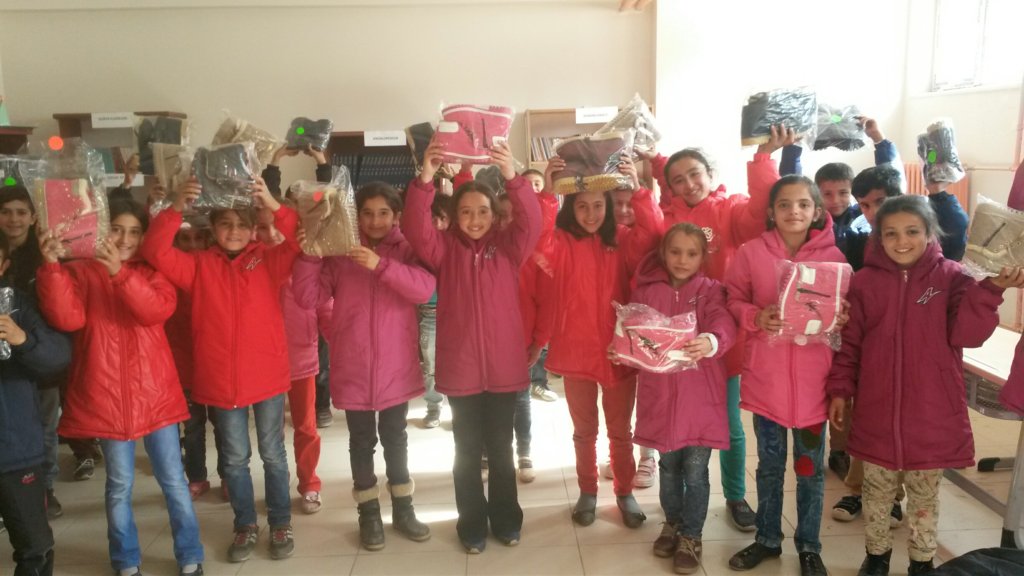 Greetings from Bridge to Turkiye Fund
Hope and celebration may arrive in different forms in different parts of the world... In cold weather, they arrived as winter boots and in spring, they arrived as colorful sneakers at village schools in Turkey...
April 2017 is BTF's second season for sending sneakers and fifth season for sending winter boots to underprivileged school kids in Turkey. This past winter we sent 1177 boots to 30 village schools. With your support last year, volunteers at BTF managed to send 1,568 sneakers to 30 schools. This year, with your increased support, we increased the numbers. We sent 1,865 sneakers to 36 village schools as part of our 23NisanGifts4kids project. As we had explained in our report last year, we sent sneakers to underprivileged schools in Turkey as 23NisanGifts. April 23rd is a national holiday in Turkey as it is a National Sovereignty and Children's Day. It is celebrated nationwide and by tradition kids receive gifts in celebration of this day. BTF volunteers decided to start a campaign last year for the first time to make this day extra special for the school kids who live in underprivileged areas. It became widely successful among donors and volunteers... As a result of this campaign, Sneakers4Kids came to life and this year we renamed it as 23NisanGifts4Kids. We combined Boots4Kids and Sneakers4Kids projects on GlobalGiving platform and participated in Little by Little campaign.Two projects together are part of our ongoing campaigns at BTF to reach underprivileged school kids.
With two projects combined, this year BTF has delivered 3,042 pairs of shoe-wear to the kids who are in need in Turkey.
We received letters from teachers which are full of gratitude and we received photos of children who are looking happy and hopeful...We thank you from the bottom of our heart for creating such an impact in the lives of so many young children who have otherwise no means of having new winter boots or new sneakers as their families cannot afford such items for their children...
Our donors like you are the reason for those village schools kids in Turkey to be hopeful and happy...You are the reason for them to celebrate 23 Nisan as hopeful, self confident kids because they feel that somewhere in the world there are people like you love them, value them and remember them to send gifts...
We are looking forward to send you an update about what we are planning for new school year in September 2017...
Have a wonderful summer...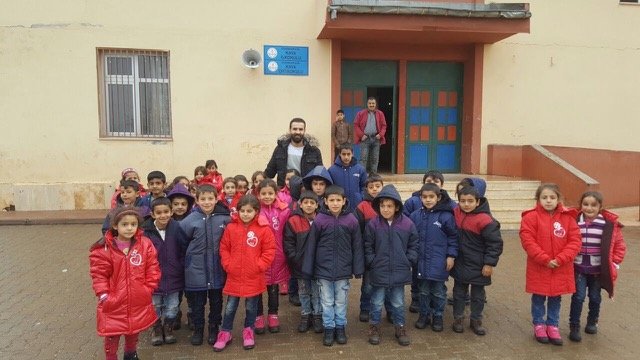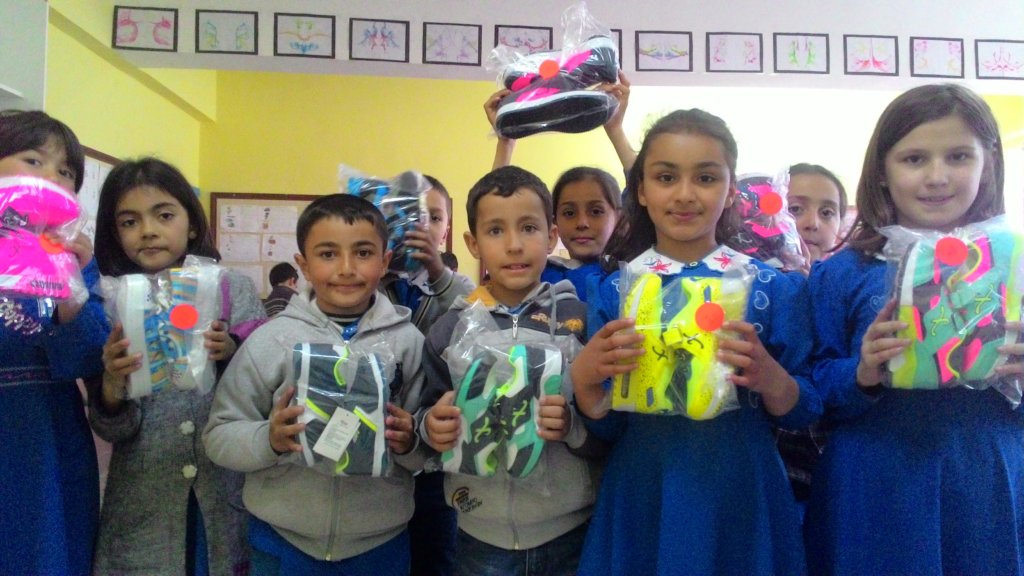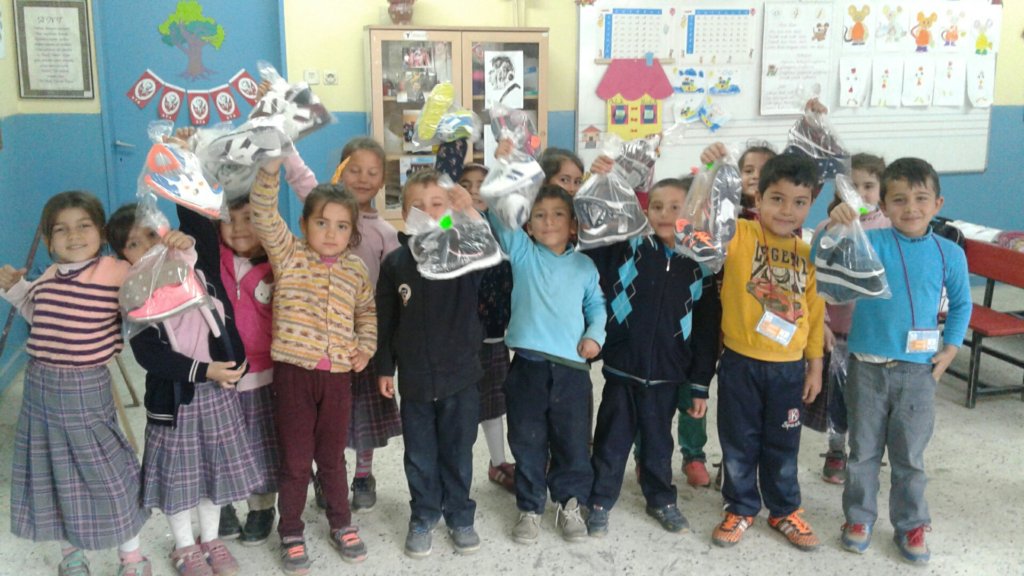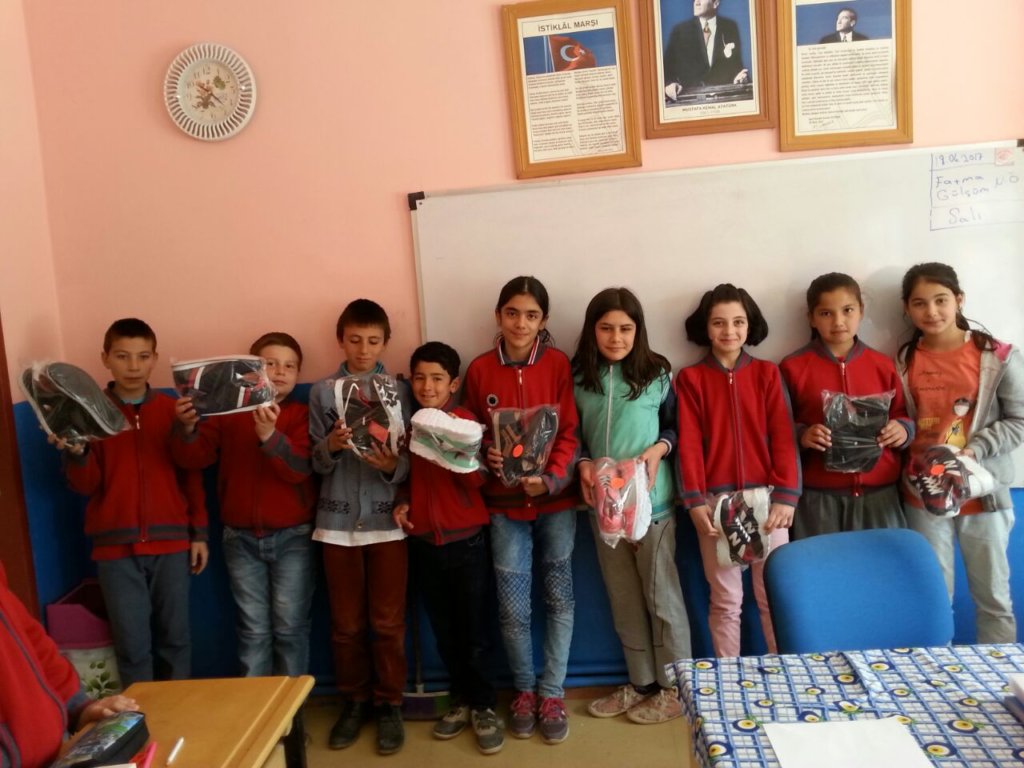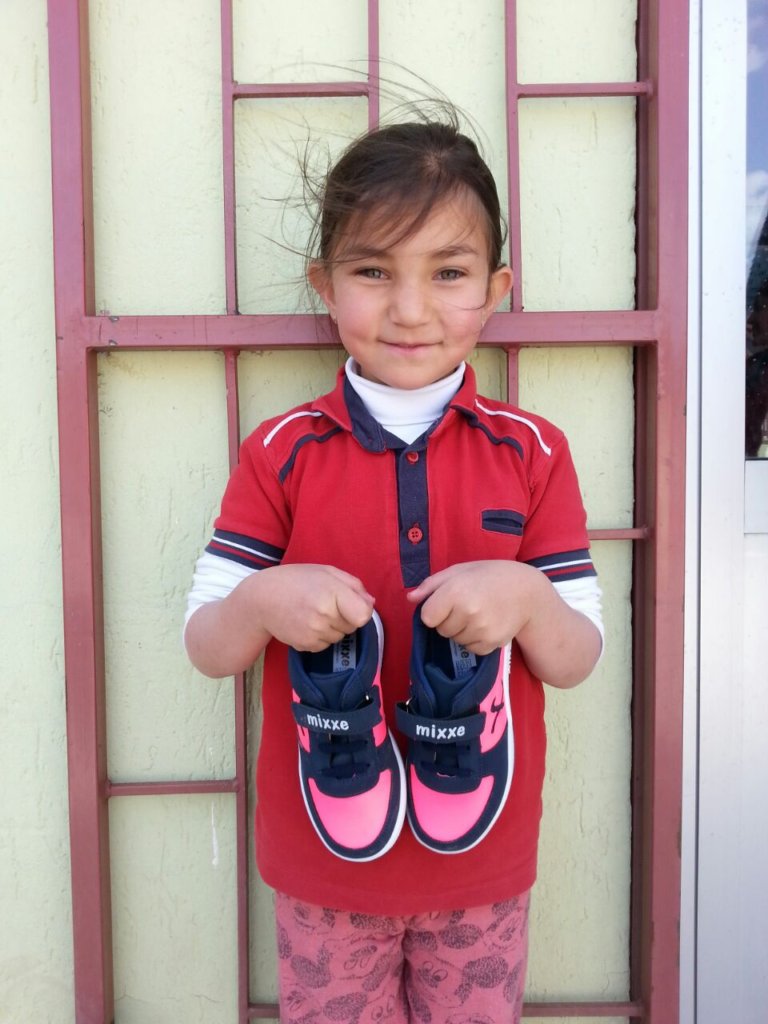 Links: