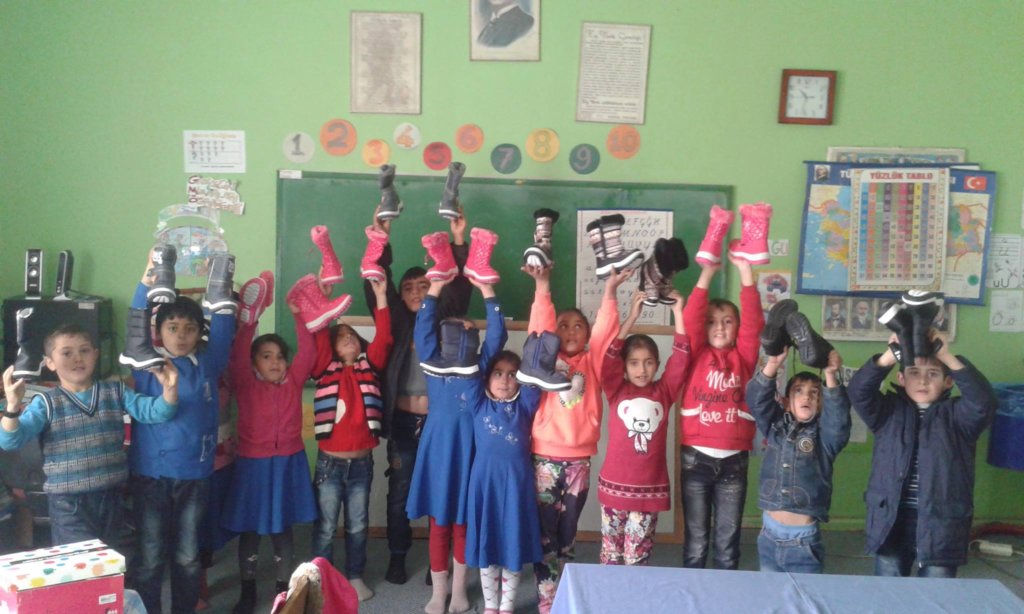 Greetings from Bridge to Turkiye Fund,
Since our last report, fall semester has begun and we have been receiving letters from the teachers at village schools in Turkey.
So far 570 boots have been sent to 15 schools. In 2016-17 school year, your support has had helped us warm little feet and hearts. This winter, group of small kids are smiling at a village school in rural Turkey because you, the donor chose to reach them...
As you know, Bridge to Turkiye Fund's Boots4kids project delivers boots to kids who are in need of financial aid. Your donations and ongoing support make this project possible. By the time you receive our letter, more kids will be delivered new boots as well as happiness... More kids will be smiling somewehere in a small village in Turkey... New boots not only warm little feet and hearts but it also removes one more obstacle in students' effort to continue their education and give them self esteem. Our students in rural areas usually walk miles to school every day. Their families cannot afford to get winter boots and coats for their kids. In winter, by the time students reach school, their little feet and hands are already too cold to do anything in class. We receive hearbreaking letters from our teachers quite often...Below is one of the letters written by teacher Elif :
"We had another snow storm yesterday. By the time my students came to school, their hands were ice cold and some students were crying because their little hands and feet were hurting. They all gathered around the wood burning stove that we have in our class to get warm. I was telling them not to burn their hands by getting too close to the stove. On days like this, I feel so helpless... I want to help my students get a good education and make them dream a better future but if I cannot help them with their basic needs I don't know how I am going to be able to teach them reading, math and social sciences...I heard from one of my colleagues in another part of Turkey that your organization sends boots, coats, hats, gloves and scarves to village schools. We would be grateful if you could help our school as well..."
We communicated with her and told her that help is on the way. We delivered 30 boots, coats, hats, gloves, and scarves to these students as well as happiness and received a heartwarming letter from the teacher. As volunteers, her heart warming letter and photos of happy students were our prize that day like any other day at Bridge to Turkiye Fund...
In the coming months and years, we would like to continue delivering happiness and hope to more school kids in Turkey. We are counting on you to make our dream come true...
Thank you for allowing us to make kids happy and give them hope...
Thank you for your support and dedication to this project...
Happy holidays and a new year...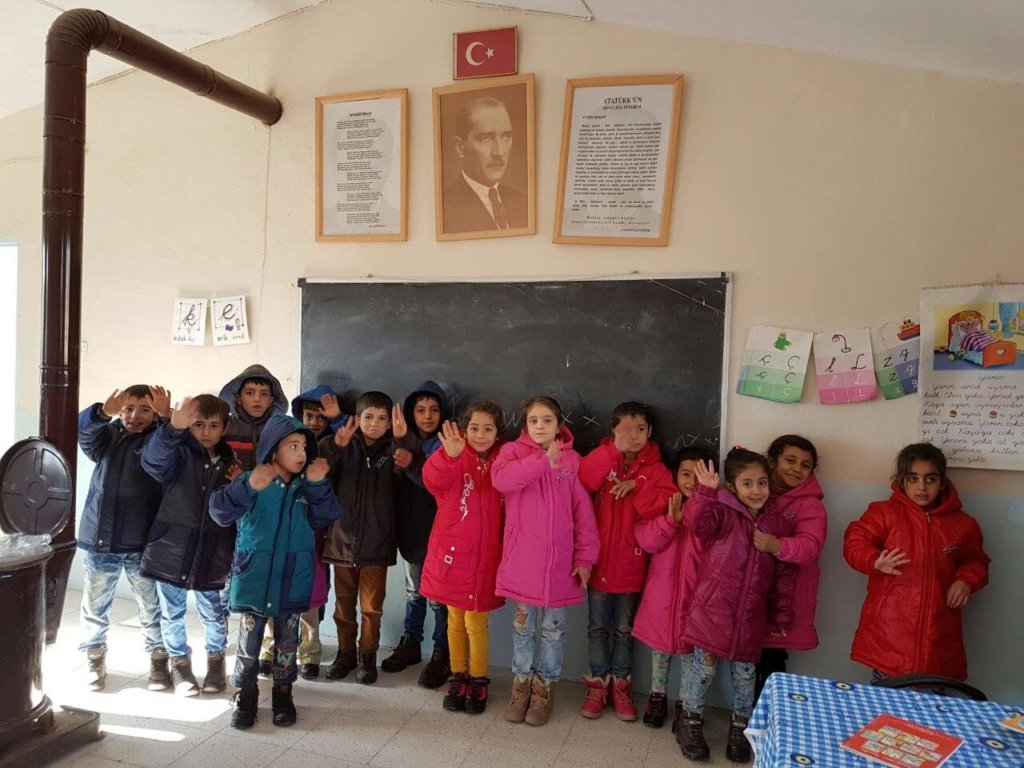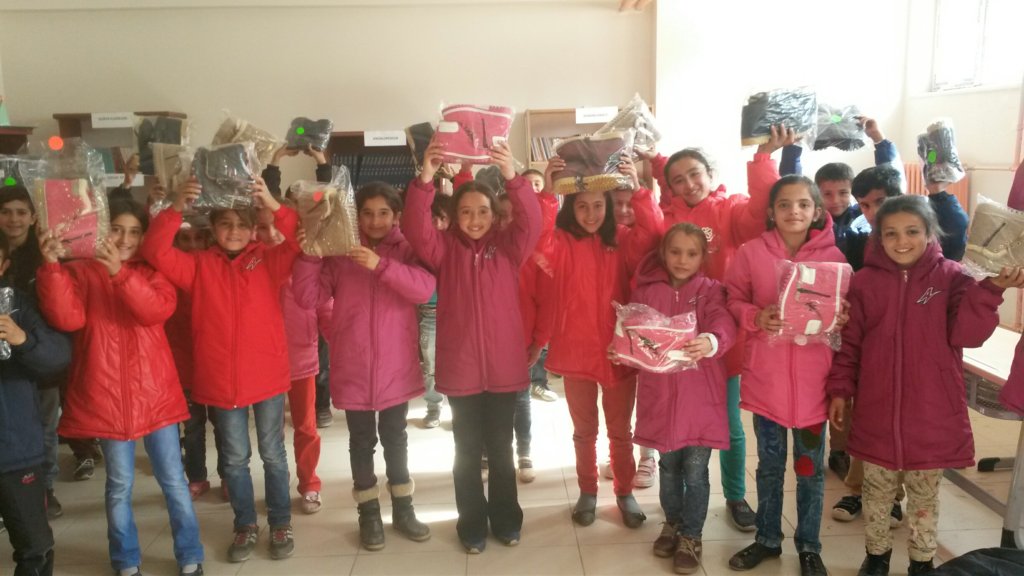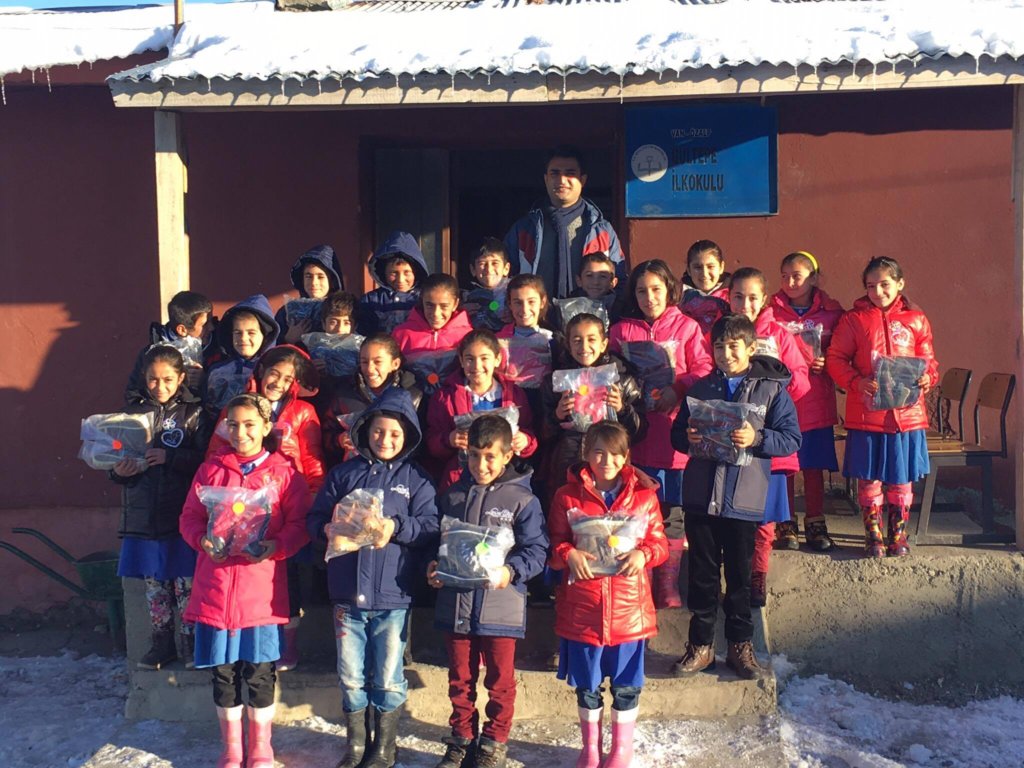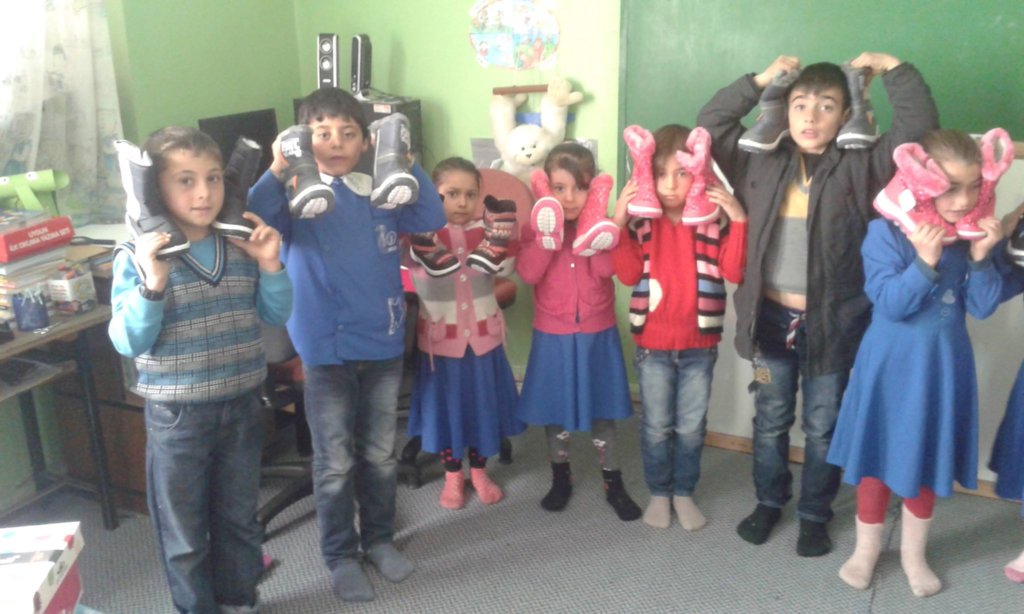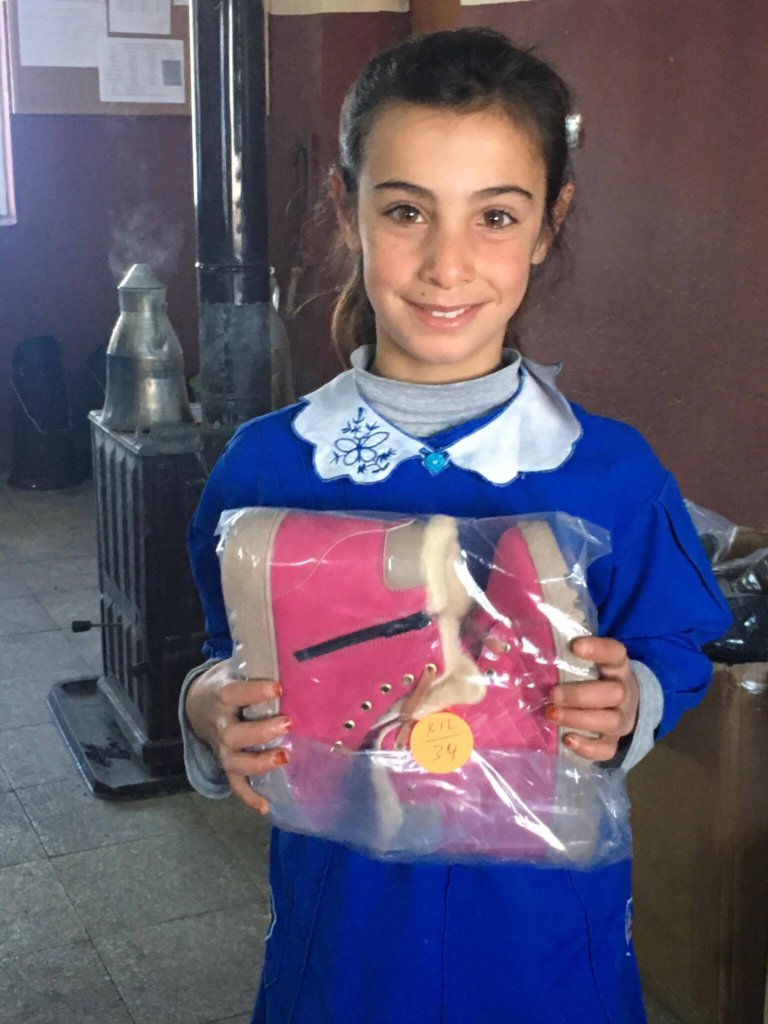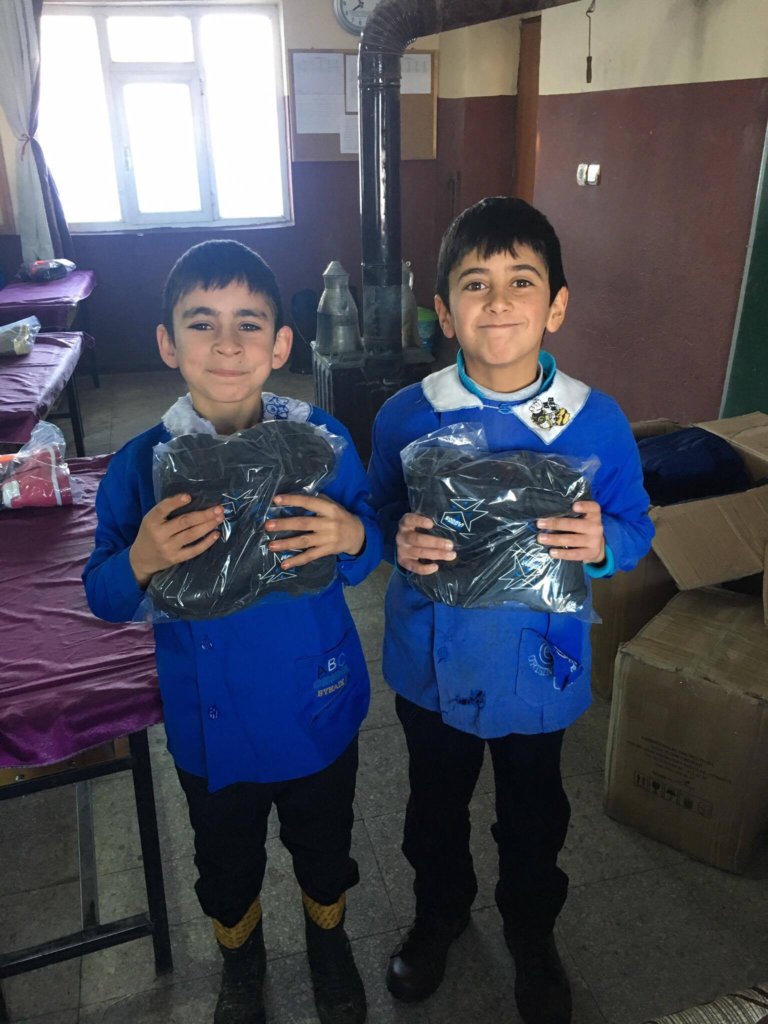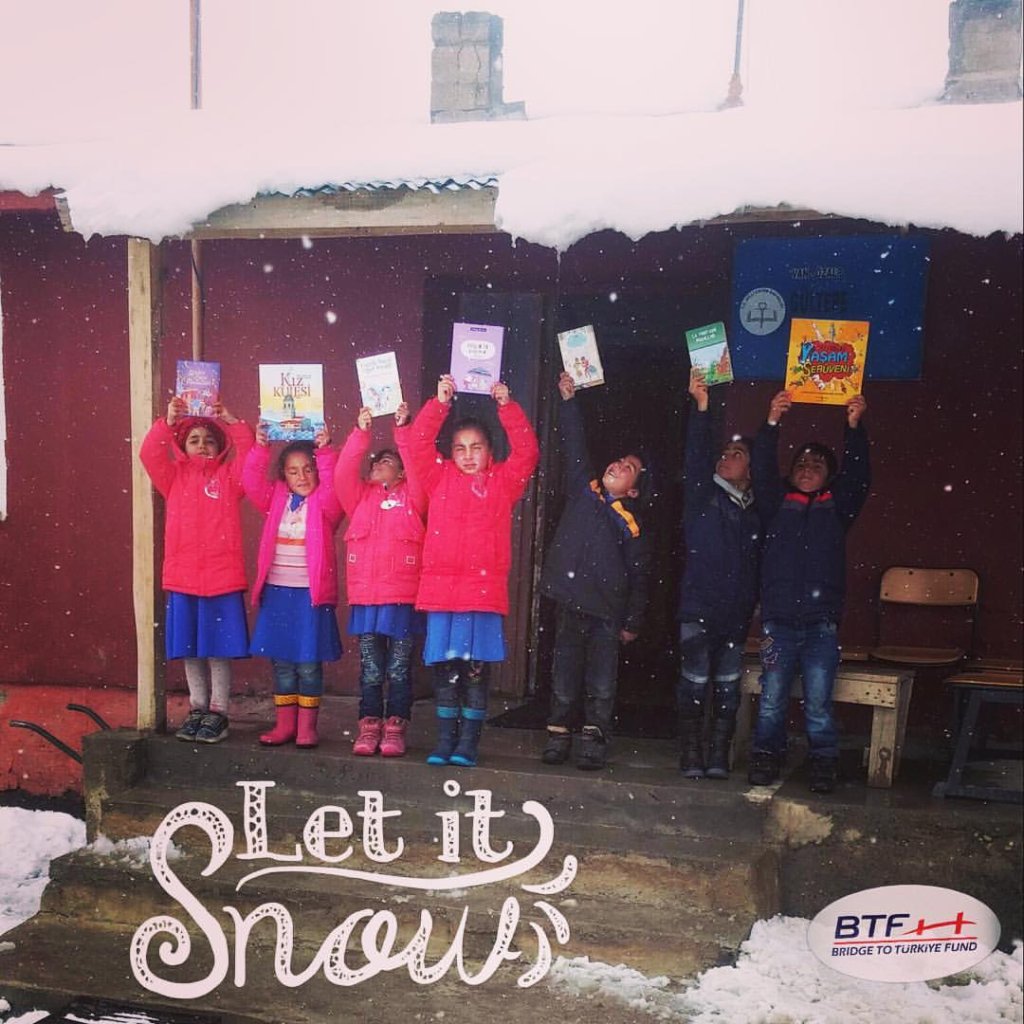 Links: