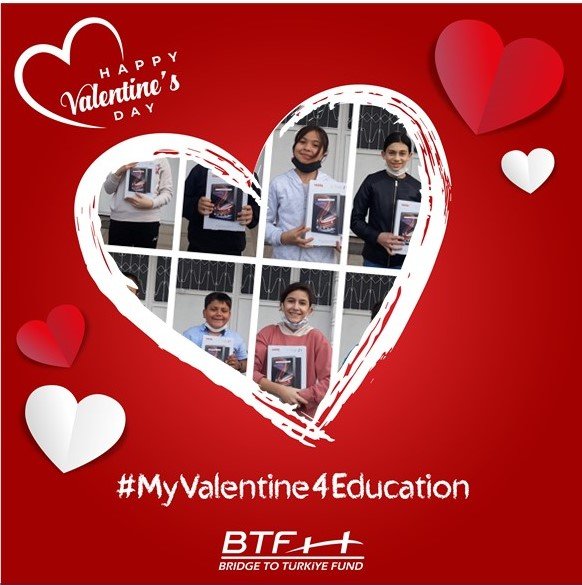 Dear Friends,
For children in today's world, tablets and computers are not only devices to be used to play games and then be put aside, but for rural village students, these devices are a gateway to the world. They mean accessing "EDUCATION" which is one of the most basic of children's rights.
Access to education was already inherently difficult for socially disadvantaged children, but the pandemic has exacerbated this condition for those who do not have adequate access to technology. Without a computer at home, students who relied on school or university resources such as the library and school computers prior to shutdowns now encounter huge obstacles as they attempt to access online classes and exams.
With school closings and the transition to online education, we have received many tablet requests from elementary school teachers. We would like to share one teacher's request with you. Her name is Yeliz, and she teaches in a rural village in Kahramanmaras, Turkiye:
"I am a teacher in Village Karadut - it is thirty kilometers from the nearest district center. Our students do not have access to transportation. Families are farmers, engaged in agriculture and animal husbandry. Being able to reach their teachers means being able to access their schools, and education itself.
Their current opportunities are not sufficient to access educational technologies in rural villages, and the socioeconomic level of families is not sufficient to buy tablets for their children to participate in distance learning. Unfortunately, we only had two or three students attending our online classes, and these students struggled to access coursework using their parents' phones, which didn't last very long.
Access to technology is not a luxury, but a necessity for our students to continue their education. Every child who can find internet and a device can access education even on the mountainside, giving them the capacity to catch up with children at their grade level. Watching an educational program, visiting an online exhibition, learning about a city through photos and videos, communicating with friends, and participating in an on-line event – all of this is possible with technology. These students can have a window to the world…..
For all of these reasons, I would like to request tablets for thirty-two students enrolled in our school. I hope you will consider this request so that our children can participate in the distance education process and benefit from the opportunities of technology."
The BTF Tablets4Kids and Laptops4Students projects aim to help these students that teacher Yeliz describes continue and complete their education despite social, financial, and gender-based disadvantages.
These are peculiar times calling for outstanding gifts…
This is why we are extending our campaign through Valentine's Day to provide additional tablets to elementary school kids and laptops for university students.
Why not gift your Valentine with a donation to Tablets4Kids? Your Valentine is worth it!
Why not donate to Laptops4Students and be a university student's Valentine?
Why not spread the word?
LOVE grows when we SHARE…..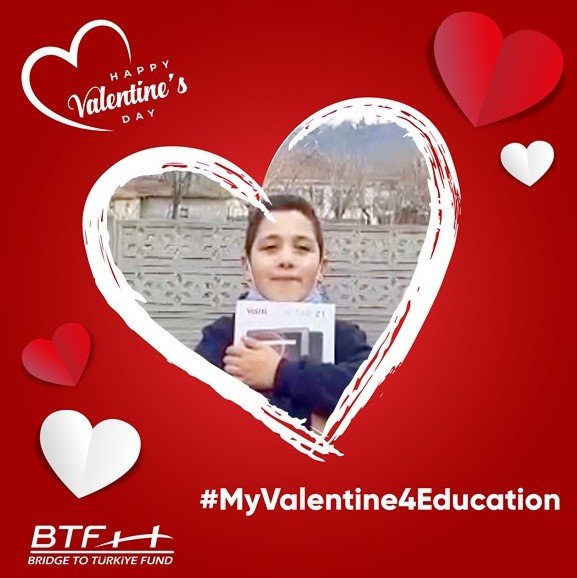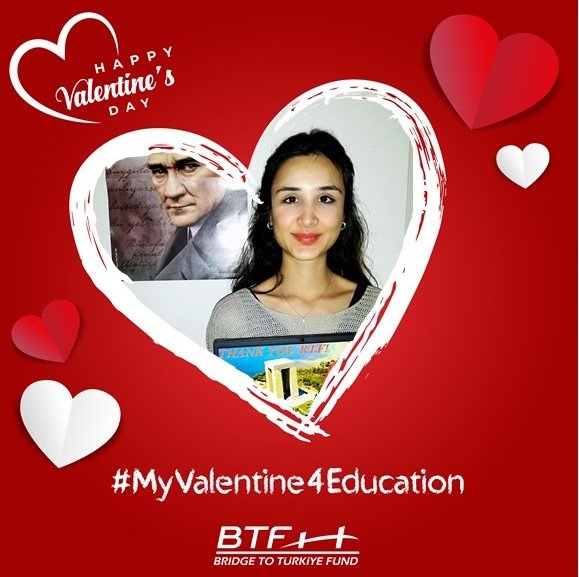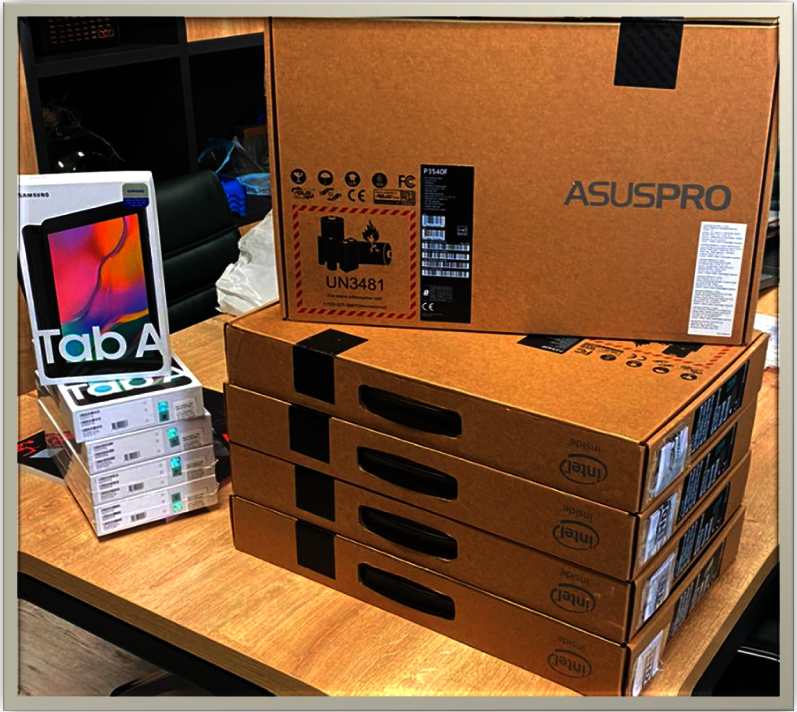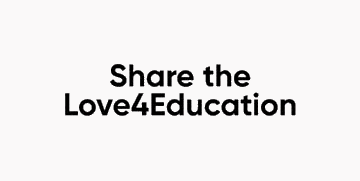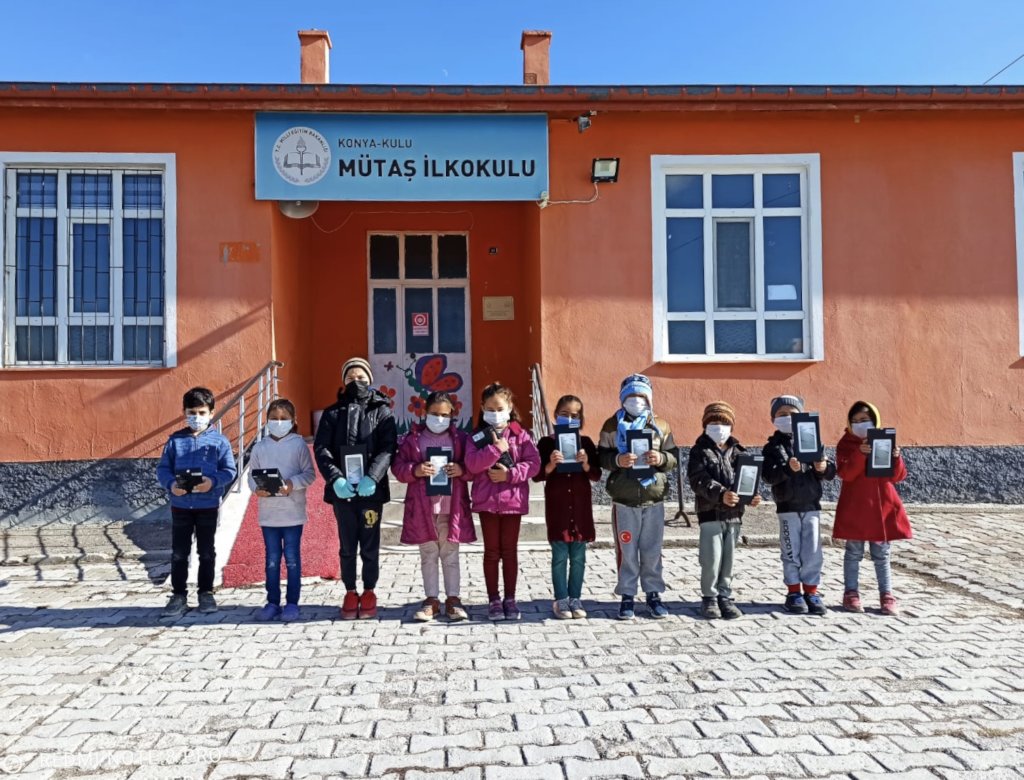 Links: