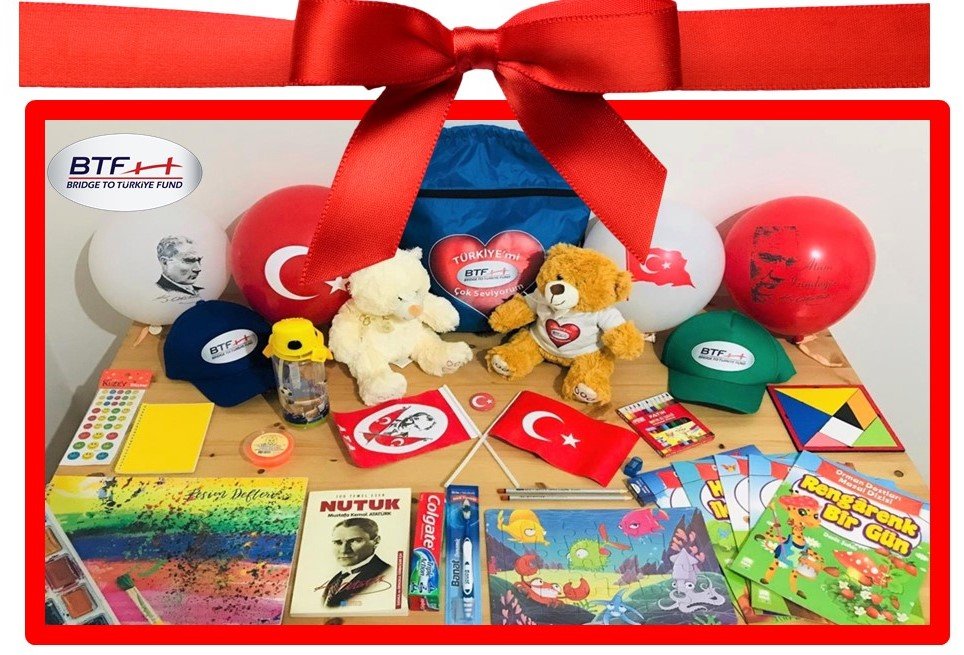 Dear Friends,
As COVID-19 continues to impact our daily lives, we hope you are healthy and safe... Like so many, we are heartbroken about this epidemic's devastating effects in Turkey and the rest of the world. These are very challenging times not only for educators, but for families. With most of the world practicing physical distancing, we want to convey our love and support to children and families coping with their new circumstances and educational paths.

Due to the interruption of education in schools, students spend their days away from their teachers and friends. This period is more challenging for our socio-economically disadvantaged children, since the schools are the only place where they can socialize and access educational resources such as puzzles, books, picture books, crayons, and intelligence games.
We adapted our BTF 4Kids education projects that we sent to village schools as April 23 Gifts and Care Packages that will provide personal support to students during this challenging time.
Together, we want to bring students comfort while supporting their learning habits during this unprecedented time. Our Care Packages include:
Educational materials such as story books, painting materials, puzzles and games to support students' learning habits
BTF teddy bear friend to make children happy, since they cannot leave the house and play with their friends due to their age and curfew regulations
A toothpaste, toothbrush and personal flask for their health
Balloons, flags, rosettes and the "The Speech by Mustafa Kemal Ataturk for Children" book with a drawstring bag and a hat gifts to learn and celebrate the 100th anniversary of "April 23rd National Sovereignty and Children's Day" with joy in their homes.
Sending these items to children not only satisfy a practical need, but it reminds them that they are cared, supported and loved.
Please consider supporting our students now, when they need it most. Isolation is a challenge for those even in the most ideal circumstances and we can support their needs during this time of crisis.
One Student Care Package is $20 with all gift items included.
Thank you for your continued support during this difficult time.
Wishing you safety and health!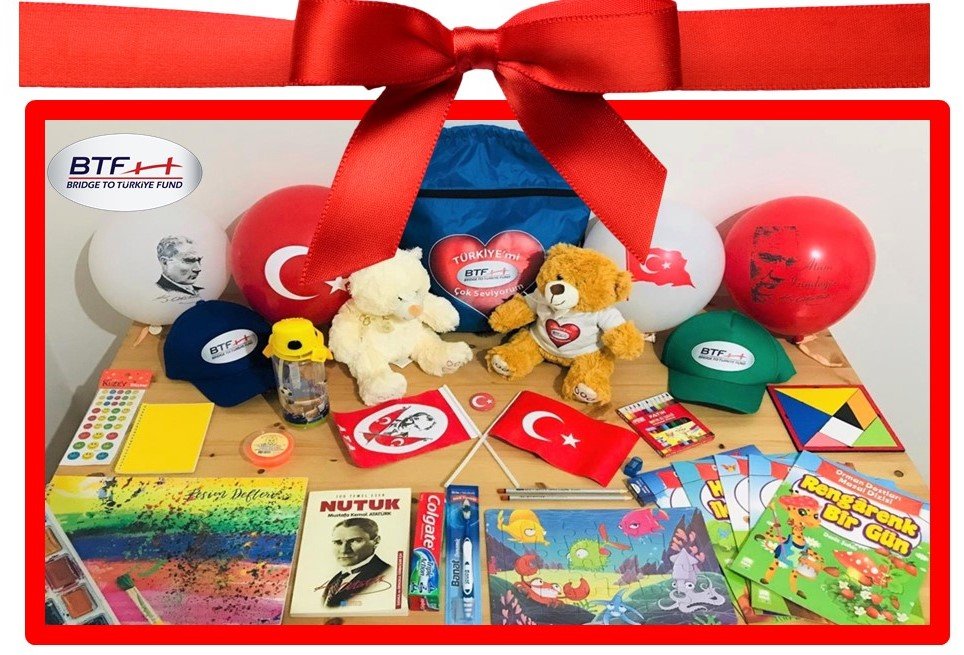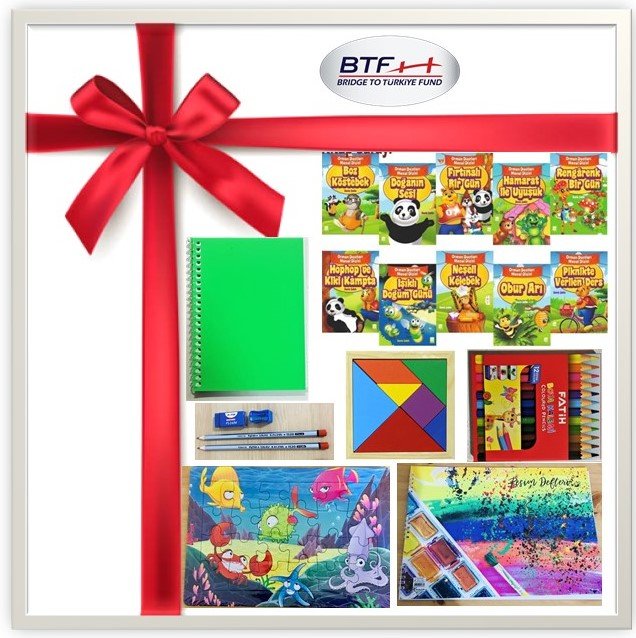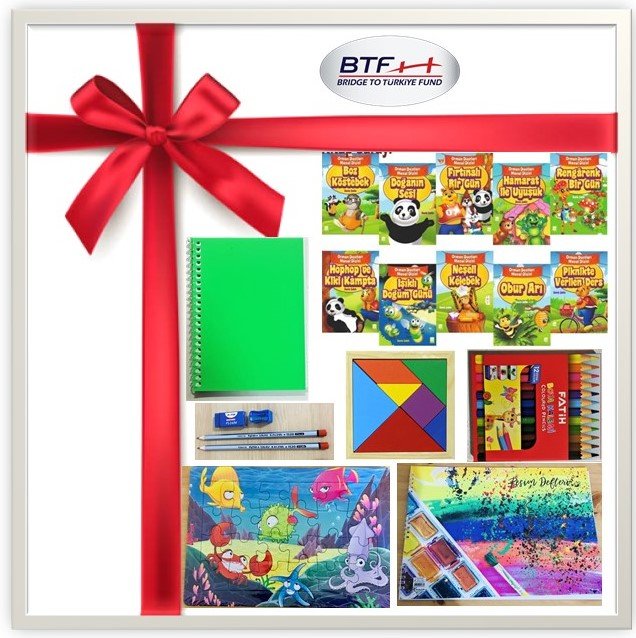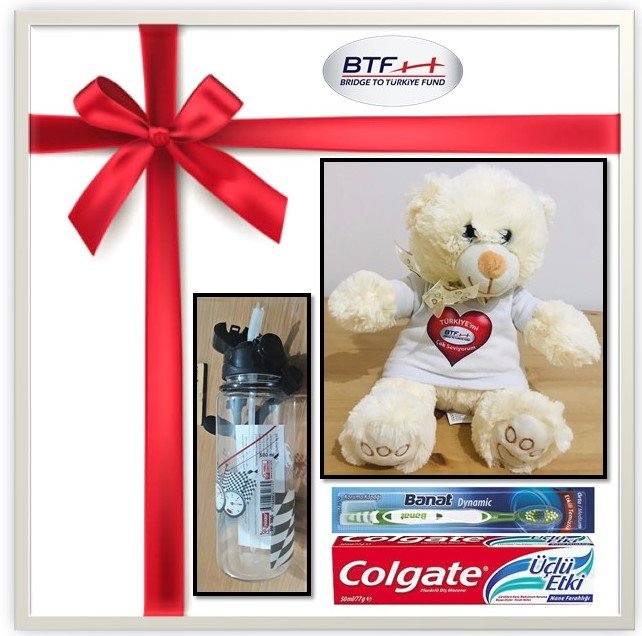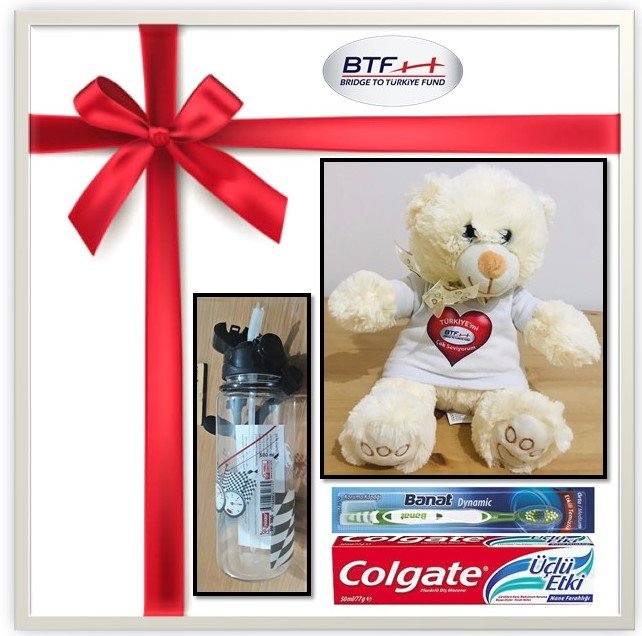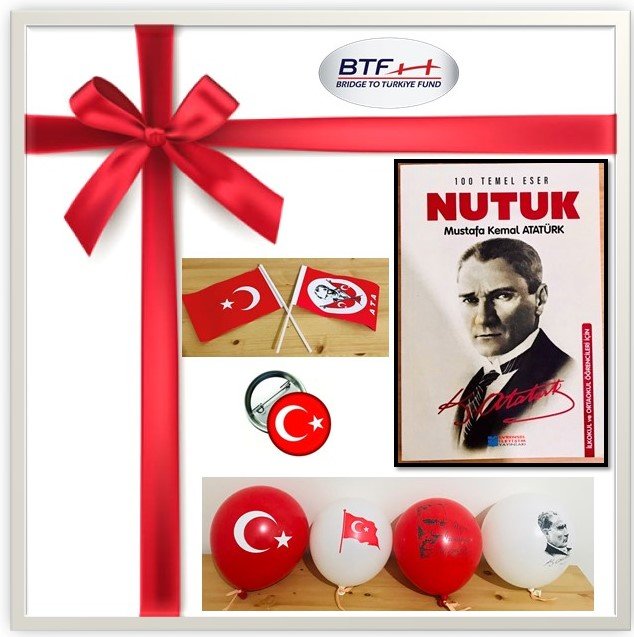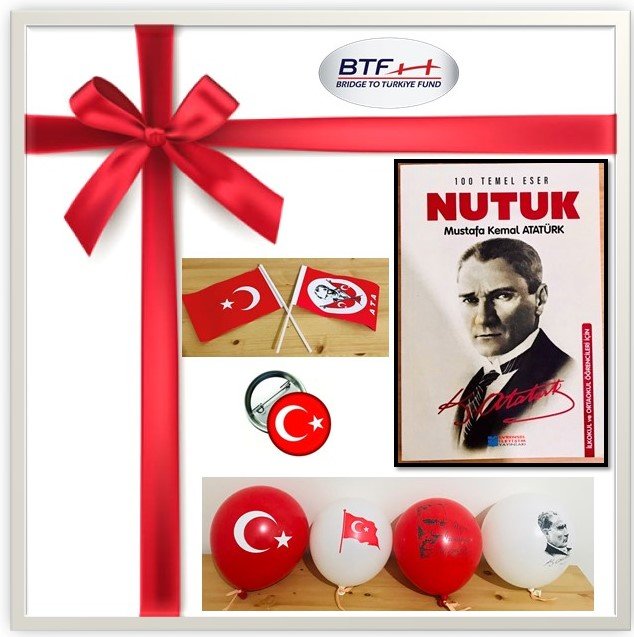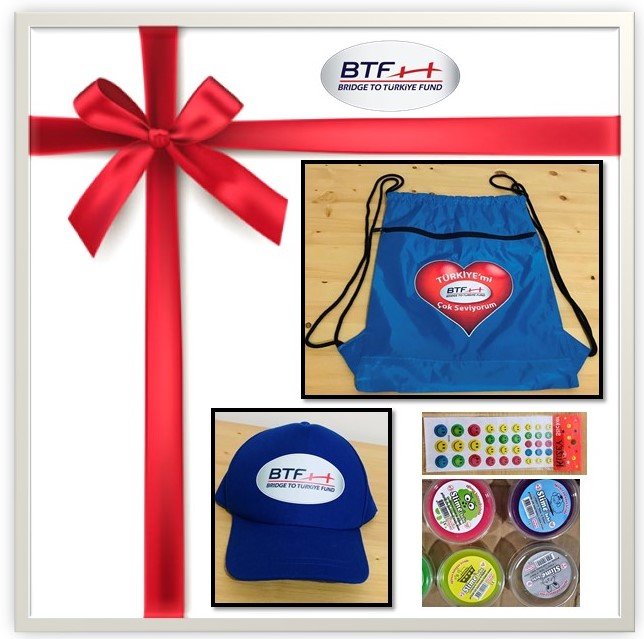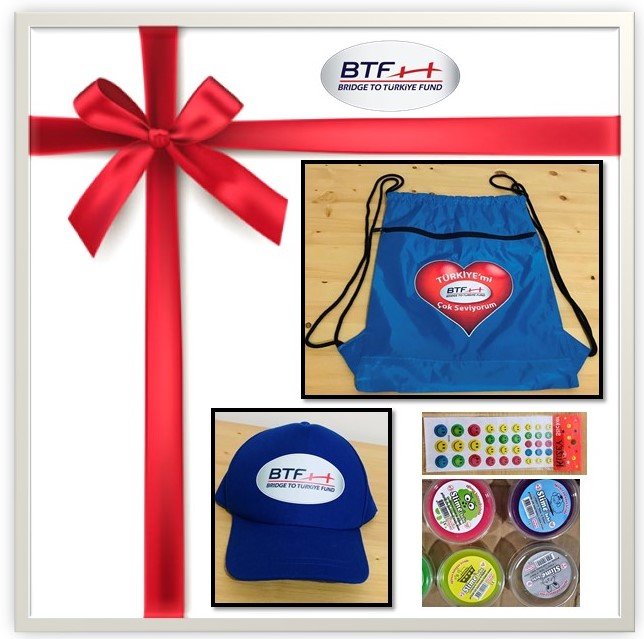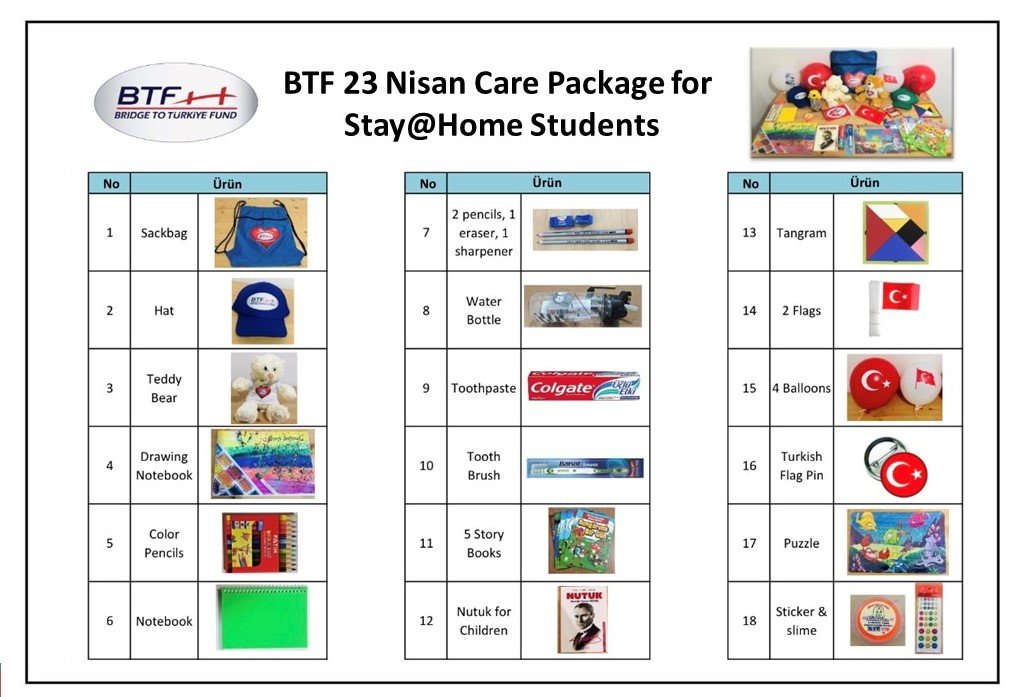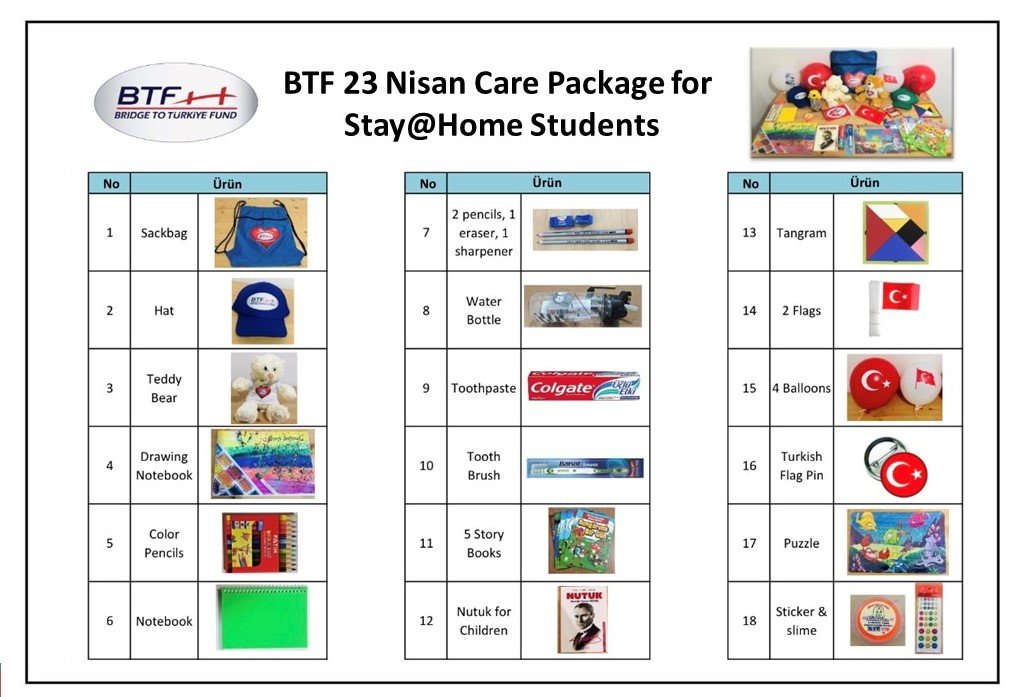 Links: