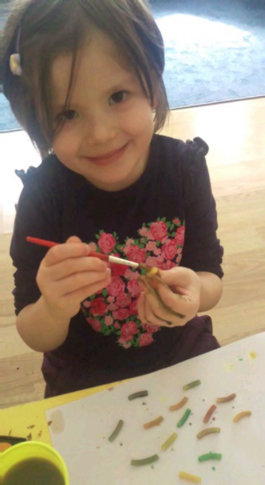 Recently we started sending Art Kits to classrooms in rural Turkish schools. Thank you for your continued support... Our newest project is called BTF Art4Kids... Every child in her/his inner world is a real artist. Unfortunately, children in rural areas do not have the opportunity to reveal the artistic talents due to socio-economicinadequacies. We wanted to launch a project and introduce the children in all the rural areas to art, and make the world a better place with art.
Global Giving donors support is very important making a difference and empowering the rural students by giving them hope through the power of art.
As BTF, we believe that the art / STEAM movement will have a positive effect on education, so we aimed to add the Elementary School Arts Set to the 4Kids projects for rural area schools. Experts advise that the highest level of recycling investments in education correspond to preschool and elementary school, so that visual arts education should start early on. The pre-school period is the period when children develop their mental, social, emotional, muscular, and nervous systems. Therefore, art education in this period allows the child to be stimulated more. This brings about a better development.
Technological developments in today's world, STEM (Science-Technology-Engineering-Mathematics) caused an increase in the number of projects. No matter what you do with in real life, you need creativity, a strong imagination, critical thinking, application of information, and good relationships with people. The most effective way to bring these talents to people is through good education. These achievements will not be provided with only STEM programs in education, but the tendency to be possible with the STEAM (Science-Technology-Engineering-Art-Mathematics) approach is increasing.
BENEFITS OF ART
Art helps children develop fine motor skills:
Playing with materials like clay, using paintbrushes, cutting things with scissors, using stickers, etc. This helps improve the hand eye co-ordination of the children, along with their skills and fine motor development. This will help kids with their writing skills in the future.
Art contributes to social emotional and language development:
Children develop their language development through art, expressing themselves verbally using symbols and objects. Through group work, they improve communication with their friends, learn to cooperate, become leaders, and increase their confidence.
OBJECTIVES OF THE PROJECT
• To support the creativity of the students, to ensure aesthetic values and artistic sensitivity,
• Supporting children, all development areas through art,
• To ensure that children use their own senses effectively,
• To allow children to live their freedom of thought and movement through artistic activities,
• To create productive, self-confident participating, responsible individuals with what they put forward,
• Ensuring that children get an interesting field experience,
• Ensure that they are able to take responsibility, be sensitive to the protection and development of the environment,
FEEDBACKS FROM THE PILOT RURAL AREA SCHOOLS:
Degirmenüstü Elementary School / Beseri-Batman
Recep Teacher's Note:
"We opened the package with the students, and the first reaction of a student: My teacher, is this all ours? It was. The economic level of our students is generally lower than their peers living in the city. it is often very difficult to get good quality and enough material. I know that students know that the picture book is not to use the back-front of the page, so that the paint is not enough to use the pen to complete the paintings, using the materials in a common way with his brothers …With these materials, they are more free in these matters and they are more certain than the works they do and the happiness they face. Like art, the child is completely free and it is a great chance that she/he has enough and variety of materials in an area where the child can express her/himself. They were very surprised when we told our students that our friends were living in America. Even if they were too far away, it made them very happy to have someone who was thinking about themselves. And I'm sure that they know it and their self-confidence. I would like to thank this beautiful community for myself, my teacher friends, and all my students."
Sarbugday Elementary School / Hamur-Agri
ZelihaTeacher's Note:
"There is sufficient amount of everything in our Art Set. It fits the children's level of development. Each material is handy and in sufficient quantities. We, as Sarbugday Elementary School, send you lots of love and thanks. Whether you're miles away, you're heart-touching the children's little hearts. We are grateful to you. Thanks again for everything."
Sehit Er Inan Akçam Elementary & Middle School / Bagdesen—Ardahan
Busra Teacher's Note:
"First of all, I would like to thank you among myself and my children. The materials you sent came on top of what my class needed. The excess and variety of materials is very useful for the efficiency of our activities. I'm grateful to think of us in this beautiful project."
Papatya Kindergarten/ Beseri- Batman
Selma Teacher's Note:
"You know, that kids know they can live happiness even with the smallest things Your touches have brought great happiness to both children and us. The set that you have sent, many of the materials we felt lacked made our work very easy. Thanks to the rich content they provide to children, they were able to address them directly. When they opened our gifts, they were eagerly waiting to see what they would come up with. We tell them about you. We say that your sisters / brothers who have been living in the distance sent you these gifts. The beads in the set were not used by the children. It makes them very excited to make new events. Children are more willing to participate in the event. I thank everyone for everything. May the happiness of children's eyes reach you."
Maz Elementary School / Ürgüp Nevsehir
Hatice Teacher's Note:
"Sometimes people can't find the right words to describe the happiness of children. Thank you very much, you have brought great happiness for my children. We have a lot of activity materials. I am very pleased with the amount of materials sent. Obviously I couldn't find anything missing, all of them good quality and very useful. I've had all my deficiencies in supplies solved for art activities. Thank you very much again. I feel very lucky for myself and my children for finding you."
Ballca Elementary School / Akhisar-Manisa
Gözde Teacher's Note:
"I thank you very much for supporting the education of small children from far away."
Turan Elementary School / Dülkadiroglu—Kahraman Maras
Ömer Teacher's Note:
"Thank you very much for the help you have made in Turan Elementary School. Our school is located in a poor neighborhood, so students have trouble getting school supplies. Incoming materials helped us to do our job easily and comfortably. The materials are of good quality and very useful. Thank you again."
Çandarl Mehmet Dilsiz Middle School / Dikili—Izmir
Meliha Teacher's Note:
"We received the Art Kit, the happiness of the little children was seen in their eyes. It was a good case study to teach them how important it was to help them. We told the children that the materials were sent to you from far away, and they all thought about you. They were all very happy. We send the smiles and kisses to all of your volunteers. Your work should be exemplary and there should be a light to other people. The teaching profession starts by touching the hearts. I thank you on behalf of all my colleagues for your help. We are ready to do whatever we can to develop a society that attaches importance to art and science."
Ekinciler Elementary School / Mardin
Hüseyin Teacher's Note:
"We started to use the materials of the art set you sent. We have very nice activities. It was a rich art set that we never used before. Our children's hand skills, small muscle development and creative thinking skills will make a great contribution. I would like to thank each one of you for your contributions to our children's development and our happiness."
Art4Kids—one set $250

No matter how talented a person is, artists can not show her/his talent and artworks without art supplies. To support artists of the future from this day, $250 will be enough to cover the art material needs of a classroom.
You can choose the schools you like to help from our map:
Bridge To Turkiye Fund—Map4Good
Be the change, Support a student, Give hope, Build a futurebridgetoturkiye.azurewebsites.net
We like to thank you in advance for your support and generosity. We are planning on reaching more rural children and delivering happiness the lives of as many kids as possible in the coming months.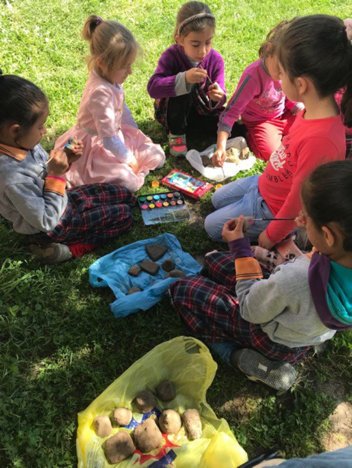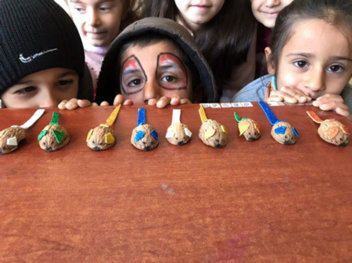 Links: