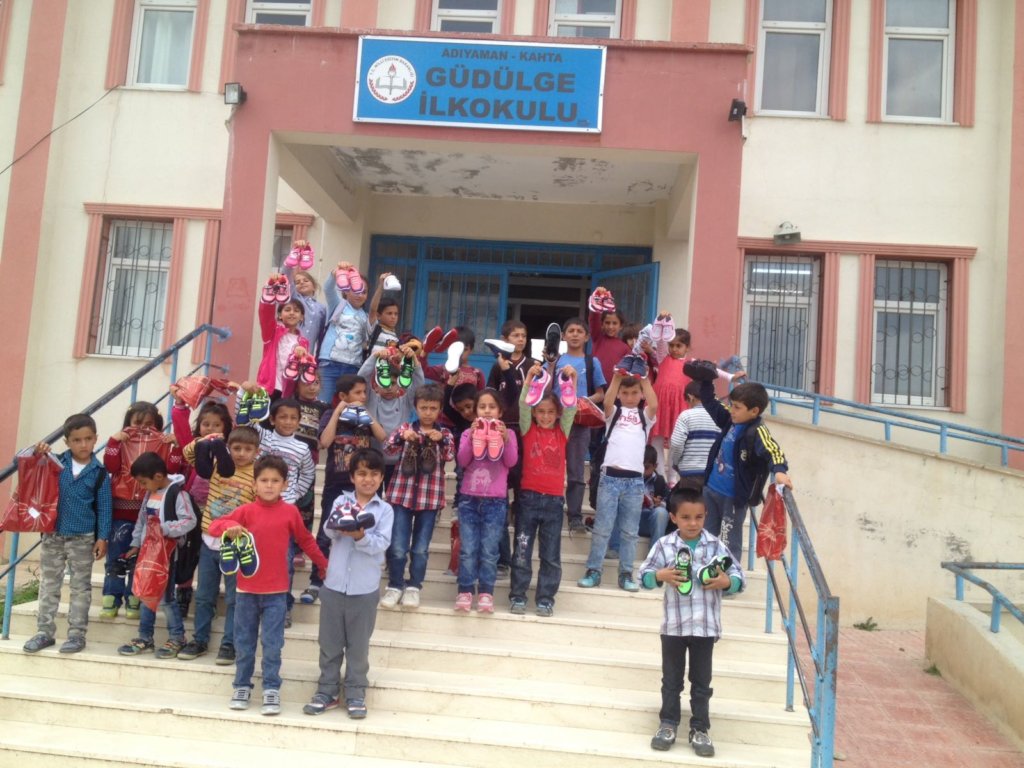 Summer break is starting in Turkey on Friday, June 8th. Thank you so much for all the support that you have given to our projects in 2017-2018 school year. We feel lucky to have been able to touch the lives of many students and teachers and change their lives for the better...
We would like to share the stories of some of the teachers that you supported with your generous donations through BTF in 2017-18 school year:
"Thank you so much for sending my students these brand new sneakers for our Children's Celebration Day on 23rd of April. I would like to tell you what my students said and asked me: Ogretmenim(my teacher in Turkish), we are all living under the same sky...If we go outside and look up in the sky and smile, would the generous people who send us these gifts be able to see our happiness? I was so surprised and moved by their way of thinking of my students and said yes they would..Let's go outside and smile by looking up in the sky. That is what we did and my students sent innocent smiles and happiness back to you. Thank you so much for your generosity and kind heart...With our gratitude and love..Mustafa Ogretmen."
"Hello Bridge to Turkiye, we have received backpacks, dictionaries and sneakers this week and delivered them to our students in class. It was priceless for me to witness the happiness of my students..It is also a privilege for me to have met you and to witness the happiness of my students. Thank you from the bottom of my heart...I sent you the photos that shows the joy of my students when they opened their gifts...I tried to capture the happiness of one of my students and so wished that you were here with me to share their excitement, happiness and joy..They were asking me if they could bring their backpacks and shoes home to show them to their mothers. I told them about you, the BTF volunteers and the importance of sharing and caring for others...They are too young now to understand...However, I am sure they will remember what I meant in the future and appreciate it and be grateful...Thank you so much again for making us feel privileged and happy...With all my love, Ozlem ogretmen..."
"Dear Bridge to Turkiye Fund, the books and educational toys that you sent to our kindergarten class are well loved and used by our students. They are looking forward to coming to school now and they are not missing school anymore. Once they start playing with the toys and reading the books, it is hard for them to leave the school. Thank you all so much for all the support, encouragement and love that you are sending us...Mehmet Ogretmen"
These are some of our teachers who wrote to us when they received their gifts from you for their students. There are many more teachers and students like them who share their students' happiness by writing back to us after they receive their gifts...Wish we could share them all with you to show you your impact since they are all so inspiring and full of hope and gratitude...You are changing lives and giving hope where it is most needed...
The rural area teachers need a lot more support and school supplies to educate and motivate their students. With your continued support, we are hoping to reach as many teachers and students as we could in 2018-2019 school year...
Have a great summer...
Love from Bridge to Turkiye Volunteers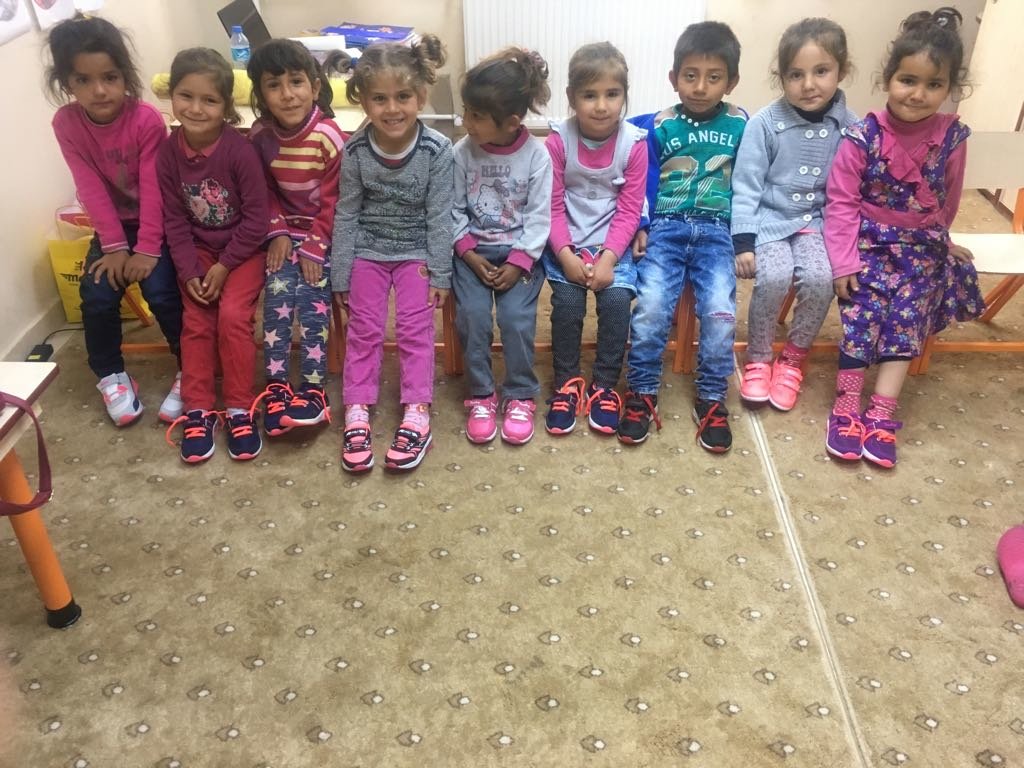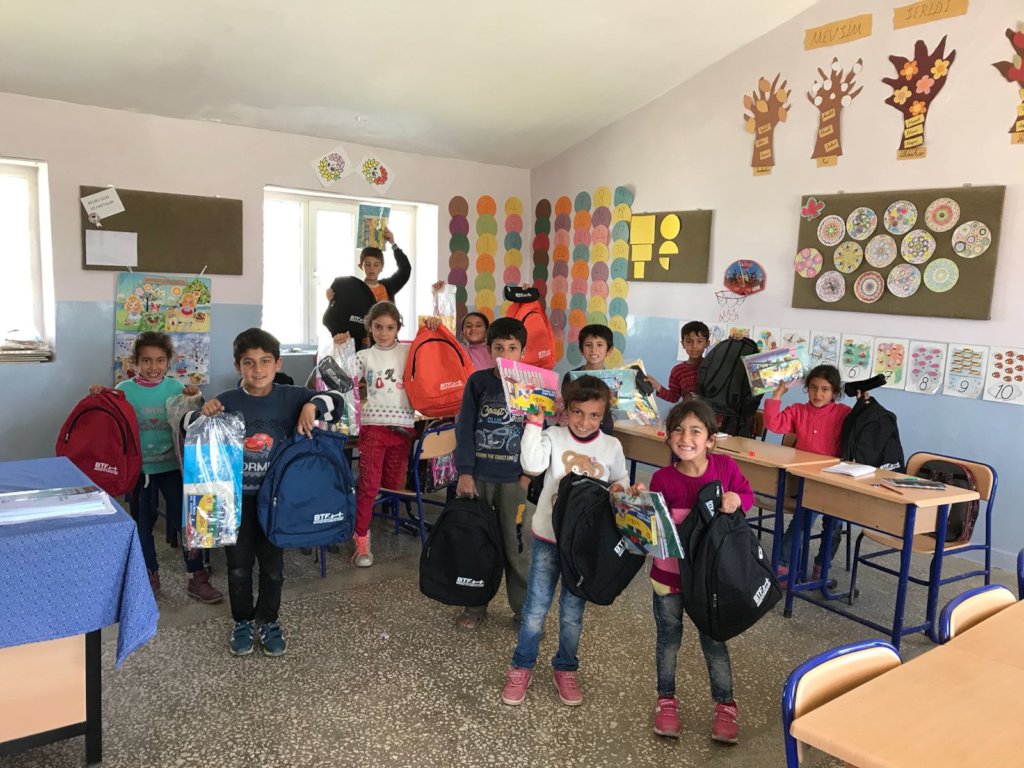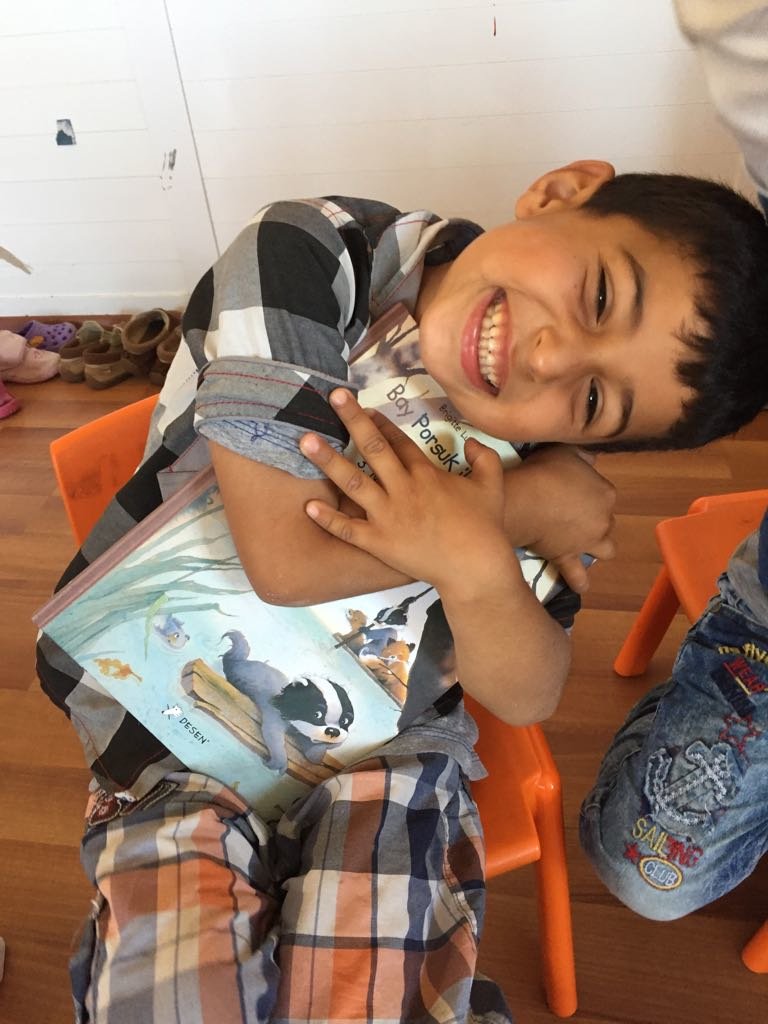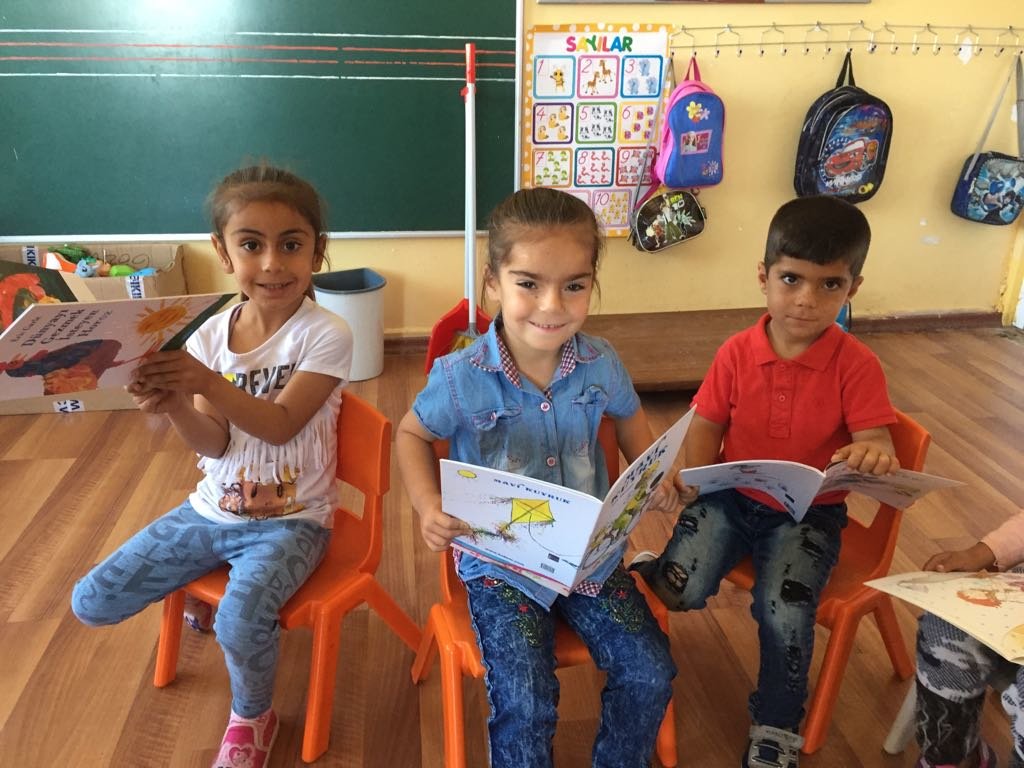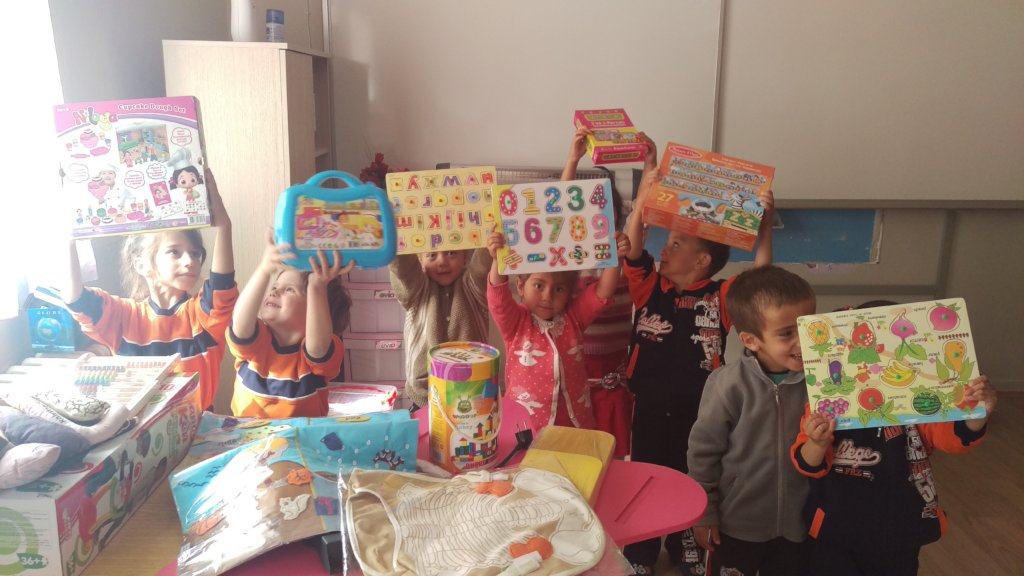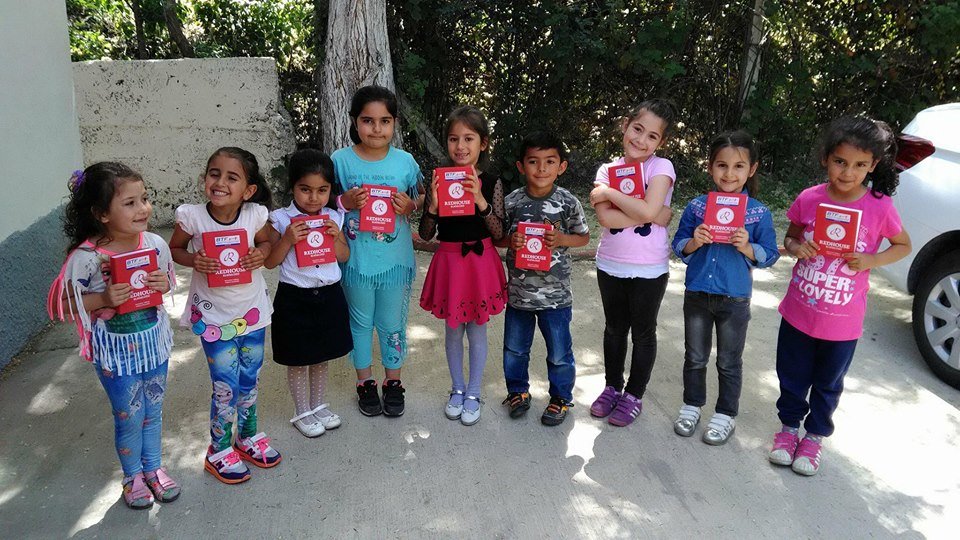 Links: