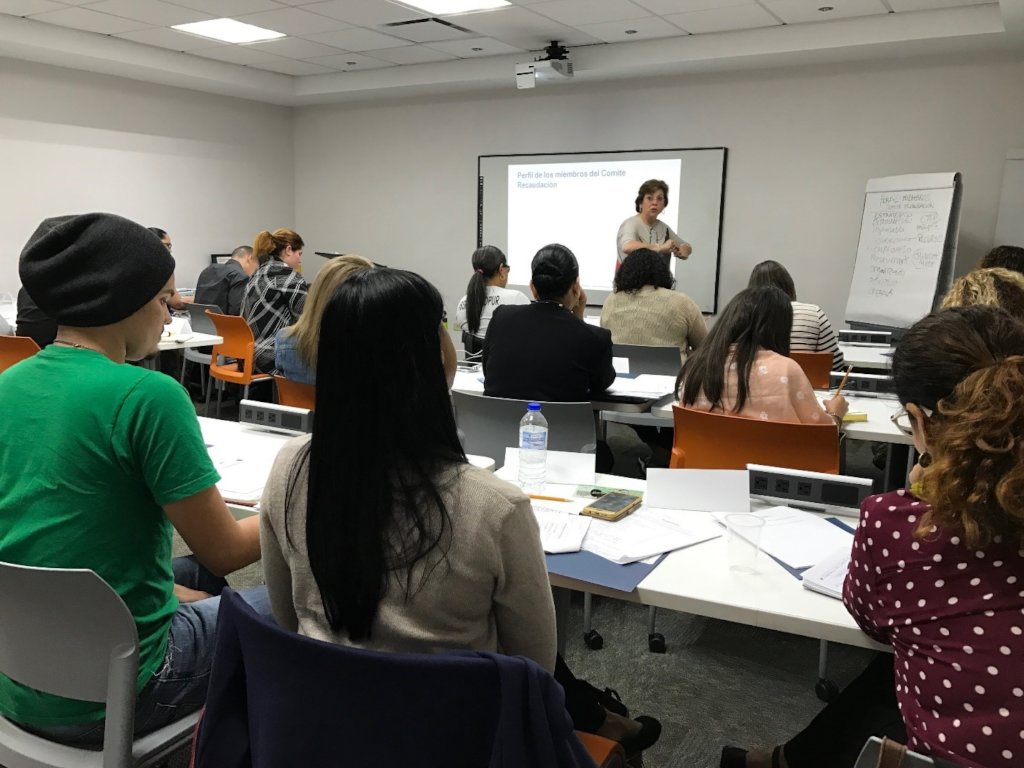 EMPOWERING THE NONPROFITS
The nonprofit sector in Puerto Rico gets stronger. In Asesores Financieros Comunitarios we assist nonprofit organizations in their accounting, administration and compliance. We make this possible through our 3 main programs which are the Workshop Program, the Technical Assistance Program and Asesores Financieros Universitarios (AFU).
Workshop Program
The semester started on August for the Workshop Program and AFU. On the first month the Workshop Program, have served 53 participants, most of them from 36 nonprofit organizations that have come to 3 workshops. Our participants are a very diverse group, they go from of people with High school degree to PHD's and from Nuns to CPA's. At the same time, they serve a diversity of causes like homeless, hunger, sickness, mental illness, and other situation that affect our population; but all of them have something in common, they want to learn more about the nonprofit sector. As a result it strenghten each nonprofit, consequently the sector, assuring the provision of essential services in the island.
Technical Assistance Program & AFU
We have another great start for AFU. This semester is our biggest with 18 groups each group is composed by 1 student, 1 nonprofit and 1 CPA mentor. In 2015 we began this program with 3 students, 3 mentors and 3 nonprofits. This program represent more than $183,000 in savings for the nonprofit sector because of the help received by the students and the mentors. At the same time, we keep providing assistance to other nonprofits.
Next Step
We are working on coordinating the workshops around the island for nonprofits about the changes on the financial statements related to the nonprofit sector in the island, to keep empowering the nonprofits in Puerto Rico.
We will keep you on touch.
Cordially,
The AFC Team
Links: