Project Report

| Mar 25, 2021
Update: Recovering from the Beirut Explosion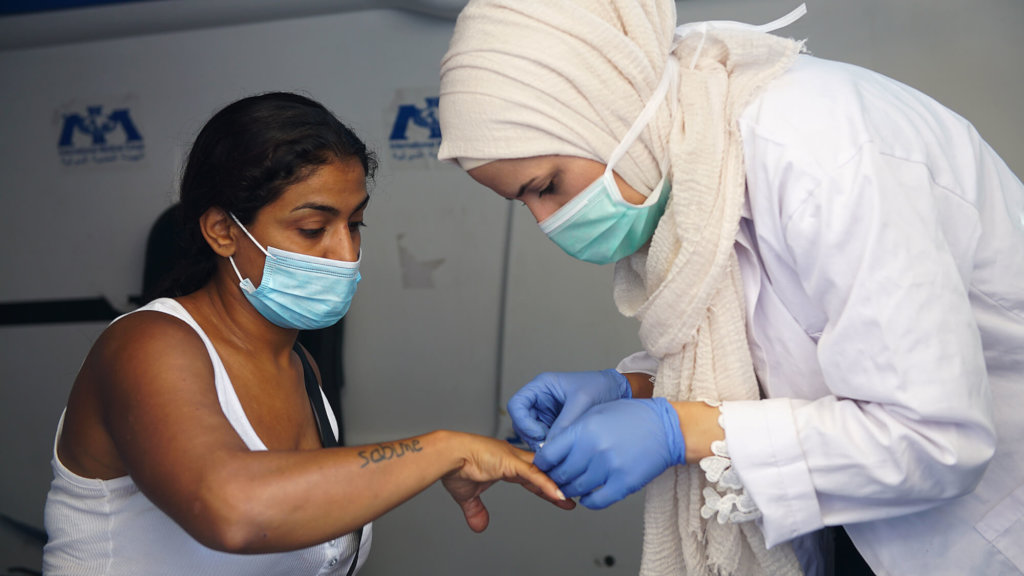 Seven months after the Beirut port explosion, Lebanon continues to recover from the massive blast that left at least 220 dead, 6,500 injured and 300,000 displaced from their homes. Even under normal circumstances, the blast would have been incredibly difficult to recover from, but Lebanon is currently struggling through numerous concurrent crises including an economic downfall and refugee crisis.
As a result of these compounding crises and the blast, many Lebanese face psychological distress and mental health conditions due to continued and overwhelming chaos and uncertainty, as well as the enormity of their loss that often includes homes, community, loved ones and livelihoods.
One survivor of the Beirut blast, Joana, recently said, "I lost my life on August 4. I lost my house, I lost my memory, I lost two friends," referring to neighbors killed in the explosion. "I lost my mental health, and so I lost everything."
The road to recovery for Lebanon and for survivors like Joana will not be a short one. To address the growing concern about the mental health impacts of the explosion and crises on the population, our team has provided more than 2,000 psychological first-aid (PFA) sessions through mobile medical units (MMUs) that were deployed to affected neighborhoods.
Further complicating the response, COVID-19 pandemic continues to be a major concern — before the blast, Lebanon had some 5,000 confirmed cases of COVID-19, with that number rising to more than 441,041 as of March 22.
A community volunteer helping clean the destruction from the blast described how the pandemic effected those on the front lines, "As we clear through the rubble and continue to clean our devastated neighborhoods, we are worried about being in contact with so many people in a crowded area because of COVID-19."
Through our response, we provided community volunteers with needed PPE to protect themselves and help slow the spread of the virus. The community volunteer continued, "I live with my parents, and they are elderly, so knowing that I am protected while I do my civic duty puts me at ease. I don't want to bring the virus home and infect my parents or loved ones. We are thankful that you are here distributing this equipment to help protect the volunteers on the ground."
By the start of 2021, International Medical Corps reached more than 145,000 people affected by the blast, distributing over 3 million pieces of PPE, including masks, gloves and gowns – and medical supplies to 27 healthcare facilities. Moving forward we will continue to provide needed services to those impacted by the blast, including health, mental health and gender-based violence prevention and response activities.
Thanks to the support from the GlobalGiving community, our teams can continue to work to address the most critical needs of those affected by this catastrophe.