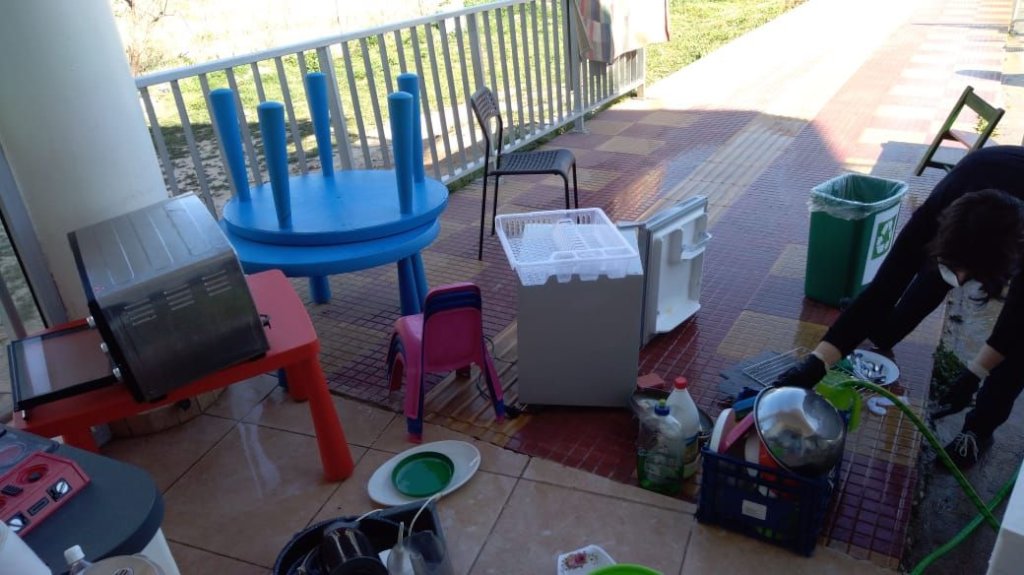 In March 2020, the government of Greece temporarily closed all educational facilities to try to slow the spread of COVID-19. For the 115,000 refugees currently hosted by Greece, over 40,000 of whom are living in terrible conditions in camps on the Aegean islands, this news is particularly devastating. Adding to weeks of anti-migrant violence on the islands, growing tensions across Greece and confusing changes to asylum law, the nationwide closure, while necessary, leaves refugee adults and children without any access to educational, social activities, and mental health support. However, the shutdown doesn't have to mean that learning and development must grind to a halt, as IsraAID's team in Greece has rapidly mobilized to demonstrate.
IsraAID operates two facilities in Greece: a bustling children's school next to Moria camp on Lesvos and a busy community center in the town of Sindos, close to Thessaloniki. Both facilities, as educational institutions, have also been shut down for the duration of the national school closure. But the work we have been doing continues.
Sindos Community Centre operates a full program of education and psychosocial support for refugees of all ages, ranging from early childhood development activities for toddlers and homework support for children to Greek and English classes, job preparedness training and cultural awareness workshops for adults. The 100 people who visit each day have suddenly found themselves without anything to do after we followed government instructions and closed our doors. Not wanting to abandon the community, our staff have been busy transforming our activities into an e-learning program, easily accessible to all our community members and the wider refugee population.
Our Greek diploma class, who will be taking national Greek language examinations in two months, have moved their lessons online and are studying via Messenger Video. Our English tutor is creating short grammar instructional videos to upload to our new YouTube channel. Our team of language teachers are developing worksheet packs for distribution and quizzes via Google Forms, for both adults and children. Via Whatsapp, our early childhood development staff are sharing videos, photos and tips for activities to help parents keep their children entertained at home. We're also working on a 'how to' for CV building, so that community members can still focus on getting job-ready.
Isolation and boredom can quite easily take over during this time and our psychosocial support staff are working hard to develop communications and content to reassure and support the population. From meditation videos to regular content on dealing with stress distributed via our Whatsapp groups, our staff will endeavor to maintain positivity and emotional resilience amongst the population. We're also working on translating guidance and instruction provided by the World Health Organization into Farsi, Arabic and French, to ensure the wider community is taking appropriate measures to protect themselves and their families.
Maintaining some kind of routine for the children is a priority and our goal is to minimize the disruption to their already fragmented education as much as possible. Teachers are busy working on homework packs to distribute via letterboxes outside the school, with exercises in Greek, Farsi, English and Math to keep the children busy. Students will also be able to collect activity packs, with fun puzzles and games to entertain them and some calming techniques, such as breathing exercises, to support their mental wellbeing.
Lack of hygiene and appalling sanitary conditions means keeping clean in Moria is almost impossible, but it's important that residents do everything they can to minimize transmission and protect themselves and their families. To provide reassurance to parents and disseminate guidance on prevention and risk reduction, staff are carrying out regular check-ins with families via phone as well as producing posters and leaflets for distribution.
The situation for refugees in Greece was already at breaking point. The shutdown of services and schools across the country has left them more isolated and marginalized than ever. But the communities that IsraAID and our partners have built are strong and committed. So, while this new reality is nothing short of alarming, our strength and resilience, along with technological know-how, is already allowing us to find new ways to come together and learn.
Thank you for supporting IsraAID's work in this especially challenging time.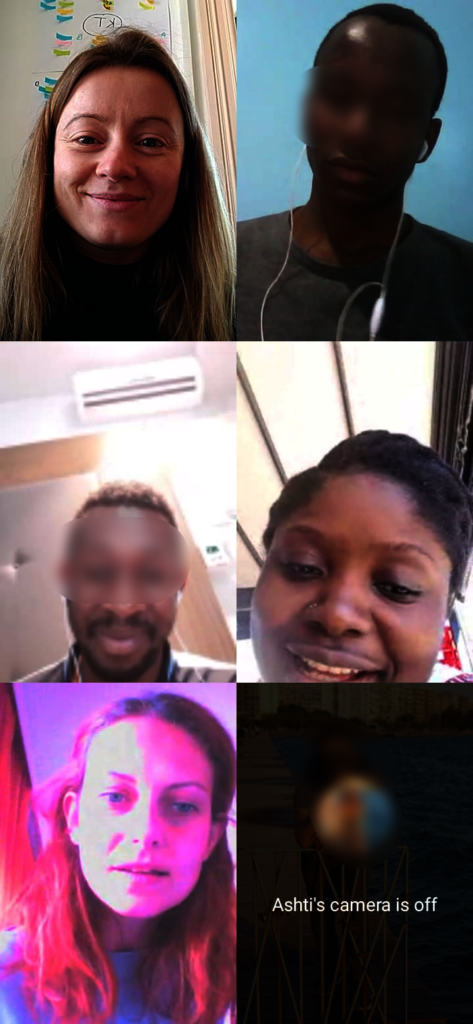 Links: