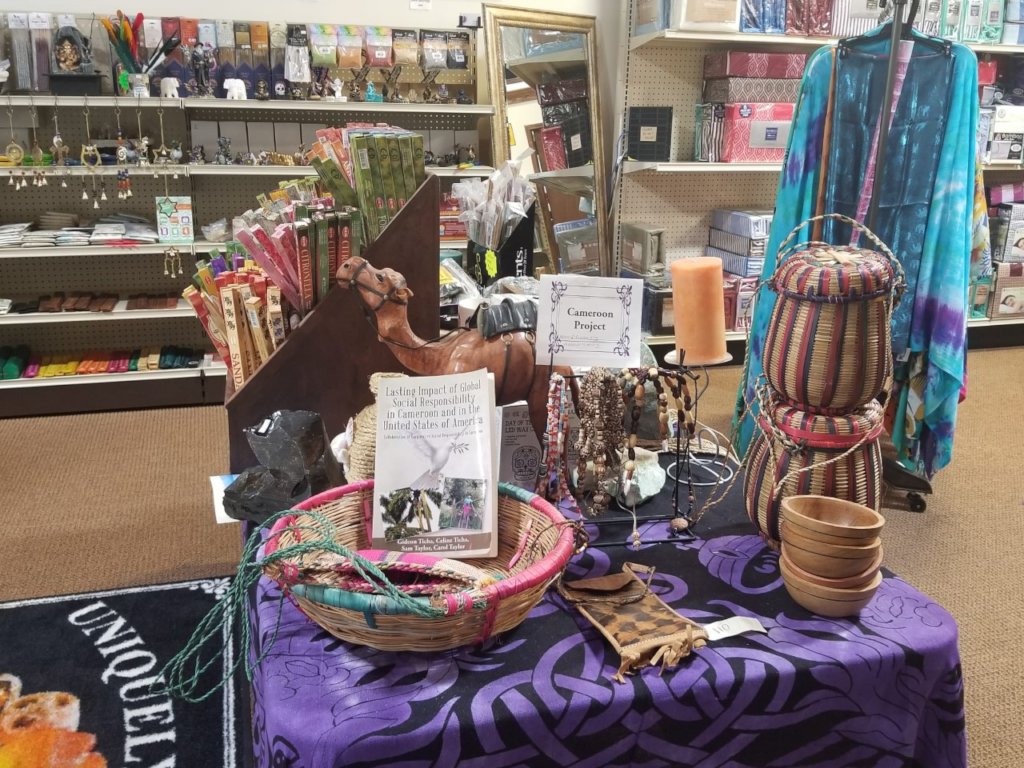 Greetings;
Despite efforts by the government to resolve the conflicts by the use of mediation and other non-violent strategies, the NW/SW regions are still unsafe for our families to return to their homes at this time. The need for food, shelter, medical supplies and personal items still exist especially since we are having to deal with Convid-19.
In the meantime since May 3rd 2020 through July 12th our JRCCA team and volunteers have been doing bi-weekly training online in a virtual classroom on Zoom called NGO management and Governance course. From this course we learned more about the background and historical concept and origin of NGOs in comparison with other forms of organizations like for-profit businesses. We now know that NGOs in Cameroon as a result of the United Nation's Charter as defined under ARTICLE 71 of the UN charter and Cameroon law adopted its national law that incoporated as per freedom of organsations and association to benefit the people and is responsible to the people they serve.
During the online course we learned rules and standard ways that will help us to fortify our ability to manage and enforce the governing rules and policies of our JRCCA NGO that will benefit the displaced families we serve; responsibilities and responsiveness as well as implimentation of our organizatio flow chart to better manage our resources. How to focus on our NGO vision, mission, goals and objective, strategic planning etc.. We also received training on how to set up S.M. A. R. T GOALs that are; S- SPECIFIC. M-MEASURABLE A-ACTIONABLE R-REWARDING and T-TARGET DATE.
We learned how to structure our groups of five(5) to ten(10)members headed by a chairperson; reinforce our committees, to ensure that the organsation be able to help raise money to make our dreams and goals reality in helping our displaced families from the NW /SW Regions in Cameroon and to overcome the hardship and poverty and provide some comfort for the Displaced families.
We appointed an online Director of JRCCA Education programs and Director of Small Biz Programs. Our team members collaborated and negotiated MOU with other organizations to provide help and services for displaced families in the NW/SW regions. For example, we have contacted an NGO based in the South West Region of Cameroon that has similar goals and objective as our NGO. Our Exeutive Board negotiated MOU with the Rotary Club in Bastos Yaounde. Our Director of our JRCCA small business Development programs introduced a company that will help JRCCA organsation and volunteers to develop small business entrepreneurial skills. Our NGO has successfully found an Architect who is in the process of drawing building plans for our NGO to build a low cost income housing project in Bingeula Mbankomo Yaounde.
The president of JRCCA MPC American corner in Tonekoh Meta Momo Division is solicitating a JRCCA office space from the Mbengwi city council in Momo Division NWR, with whom JRCCA have a MOU to enable our NGO to provide services to many families on the run from the META area in the jungles. The Zonal director of zone Four in Meta Mr .Charles brought to JRCCA president the Email address and the telephone number of the current Lord Mayor of Mbengwi City Council .
We have successfully and constantly been receiving our JRCCA Virtual training using our Zoom Classrom from the chairman of JRFIUSA and the JRFIUSA Team. With this ongoing training we are reminding every volunteers that if we stay together and work together to complete all JRCCA basic requirements we will be in a better position to help our displaced families who are victim of a conflict against their personal and private rights. Onward and Upwards!