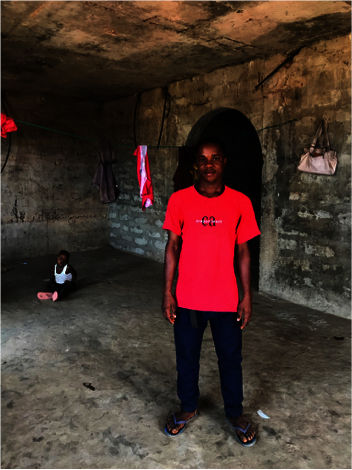 On Monday 14th August an estimated 1,000 people died when an entire mountainside collapsed in the capital of Sierra Leone. Huge boulders, dislodged by rain, left a two-mile trail of destruction – flattening everything in its pat
Immediately after the disaster the international community kicked into gear. Thanks to support like yours, Street Child was one of the first on the scene providing emergency food and water. Street Child's team of 70 national staff worked 12-hour days for over a month providing over 85,000 meals, water, clothing, blankets and trauma counselling to those who had lost everything. Thank you for making this possible.
Sadly, 6 months on from the disaster and there is still much to be done.
Our latest reports shows that over half of families impacted by the mudslide still have no source of income. Most people lost not only their homes but also their livelihoods. The government provided support packages to help victims rebuild their lives. Registered survivors were given £200 cash, living essentials like rice, cooking oil, soap, blankets and cooking utensils. But it wasn't enough.
Hannah looks after six children. She spent all the money in her support package to rent one room made out of zinc. Her 11-year-old son was sent from school because Hannah couldn't afford to cover all the costs.
"My biggest challenge is trying to get money to start a business so that I can support my children. Every day they need food to eat – it is a very big challenge."
But Hannah was one of the lucky ones. For orphans like Umarr, the government support never appeared.
19-year-old Umarr Kamara was orphaned by the mudslide when his house was washed away with his parents inside. Despite losing everything, he was unable to register as a mudslide victim.
"I tried to register with the government as a mudslide victim, but I was turned away because they were already full."
Umarr currently lives in a concrete frame of a building with other mudslide survivors. However, the man who owns the place has been making threats to kick them out. Umarr, and the other mudslide orphans would have nowhere to go.
For Umarr, education offers the only hope of a brighter future. But Umarr hasn't been able to attend school since the mudslide.
"Freetown has better schools, so I have decided to stay to finish my education, I hope to become a doctor one day. However, there are no government schools close by and I can't afford the 700,000 leones school fees on my earnings from breaking rocks, so I haven't been to school since the mudslide."
Some orphaned children were taken in by families, but many are too poor to feed them let alone cover the costs of schooling. The number of families who are struggling to make a living, combined with the lack of government schools means that over half of children surveyed by Street Child are out of school or at risk of dropping out.
With your help, we can give more children the chance to return to school. Please donate what you can.
Links: