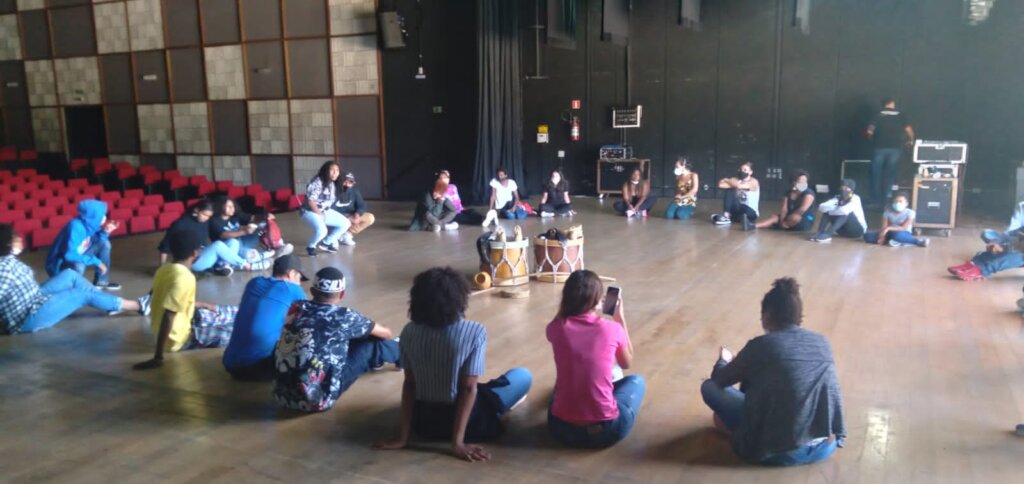 Dear donors,
We wish you a 2022 full of good opportunities, achievements, health, love and generosity!
We would like to share news about the young people you supported during such challenging months and especially about G, a young woman from this group who became a mother during the pandemic.
In November 2021, we resumed presencial activities with young people (groups and individual accompaniments), maintaining all the necessary care due to the pandemic still in force.The meetings took place in open spaces, the participants wore a mask and they were encouraged to clean their hands with alcohol gel regularly.
The young people were very excited about the return of presencial activities, given that the program's activities had been exclusively taking place virtually since April 2020.
G ends her participation in the Grupo Nos program (the program facilitates the transition process of adolescents in foster care and in shelters to an adult life increasing their sense of belonging to the community) at the age of 19 and many changes in his life. She built her house next to her partner's family and is very proud and happy to have her own "corner". She discovered in motherhood great serenity and fulfillment. Her baby was born naturally, accompanied by her partner, and she is betting on exclusive breastfeeding as her current choice. G has a support network that allowed her to build her new routine, being supported and cared for. At the end of the year, she decided to go back to work and was approved in a selection process for Young Apprentice.
Now in January her baby turns 5 months old and she starts her new job.
Stories like G make us believe that despite so many challenges and moments of disbelief, the support of people genuinely interested in helping moves mountains. G managed to organize and take responsibility for her life and continues in an autonomous and empowered way..
...and you are part of this story.
Thank you.