Project Report

| Jun 2, 2020
COVID-19 has reached the Rohingya Refugee Camps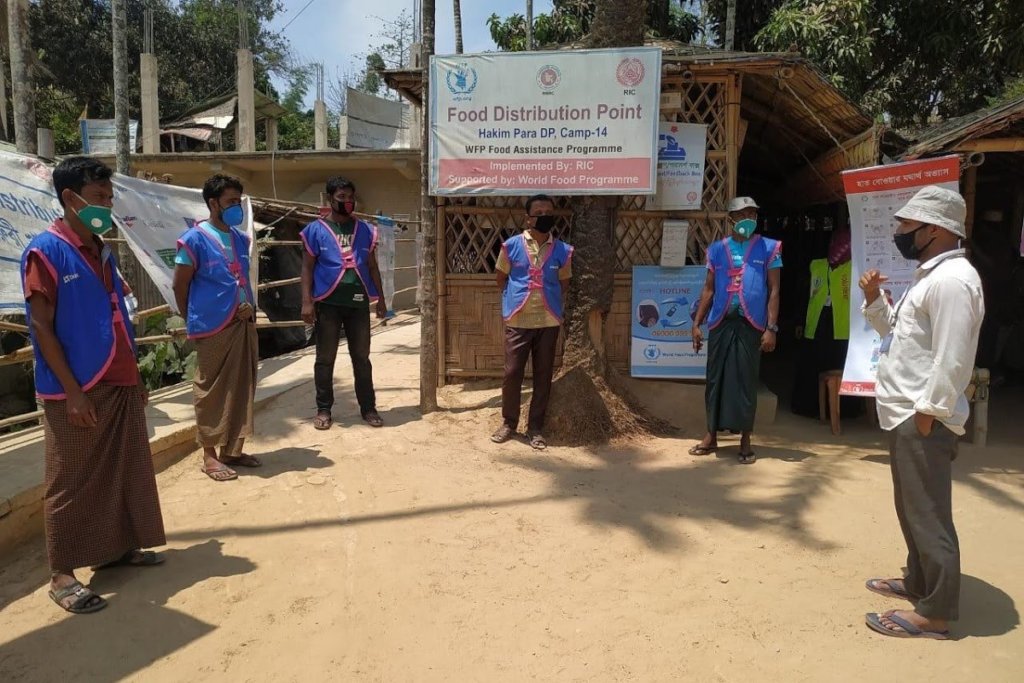 As COVID-19 continues to spread around the world, it has reached the refugee camps of Cox's Bazar. Containing the virus is a complex challenge due to the population density in the camps.
When the coronavirus was identified as a global pandemic, BRAC began emergency response efforts throughout Bangladesh, Cox's Bazar, and our 10 other countries of operation. In Cox's Bazar, BRAC is distributing hand washing devices, masks, gloves, hand sanitizer, and leaflets with lifesaving information to keep people safe.
As news about the coronavirus spreads throughout the camps, public health awareness campaigns have been rolled out to constrain the spread of the virus, combat misinformation, and prevent the limited health systems from being overwhelmed.
Saikat, a community manager in the camps, and his team disseminate health messages by providing leaflets with information about preventing the virus and practicing healthy hygiene habits. It is working. "People are changing their habits," Saikat says. "They are changing their way of life."
People reached through COVID-19 awareness sessions:
266, 644 people reached and informed on how to protect children
709, 447 people reached with life-saving health messages
377, 909 people reached with water, sanitation, and hygiene training
Please visit our COVID-19 response website to learn more about our response to the pandemic in Cox's Bazar and across the country. Thank you for standing with families affected by the crisis. None of this would be possible without your continued support.
Links: