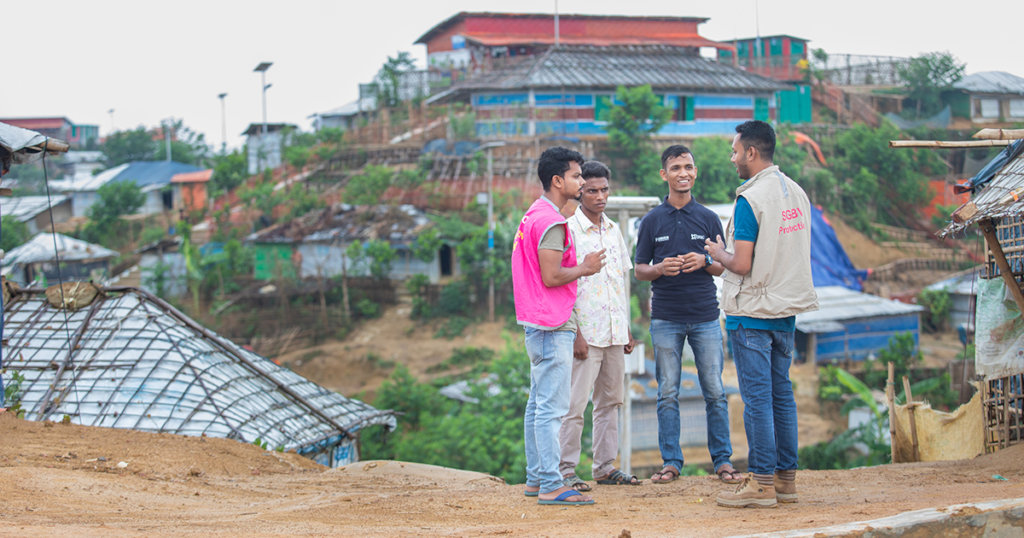 Gender-based violence is an ongoing challenge in the camps and settlements of Cox's Bazar. According to a BBC study late last year, unhealthy practices persist in the community around gender and marriage, including child marriage and intimate partner violence.
But that is changing -- and a new program aims to involve men as part of the solution.
Working together with the United Nations High Commissioner for Refugees (UNHCR), BRAC is spearheading a new initiative in the camps and settlements to engage men as leaders in the fight against gender-based violence.
Leveraging an internationally recognized model used to combat gender-based violence, known as the Bystander to Role Model approach, men are equipping each other with the tools and knowledge they need to act as role models to the wider community and stop gender-based violence.
The program includes more than 100 men who are taking the lead in fighting sexual and gender-based violence, speaking weekly about a variety of topics including positive masculinity, child marriage, and polygamy.
Built on a community-based model, the men in the program first undertake a series of trainings that equip them with the skills and knowledge they need to educate other men about gender-based violence. They then go on to become role models to other members of the community.
The overall goal is to enable young men to move from passive bystanders to empowered role models, who can confront abusive peers, support people who are abused, and ultimately stop gender-based violence in the community.
Maulana, a Rohingya man and member of the role model program, reflects upon the progress that he has seen:
"I have witnessed first-hand how child marriage has decreased in the camps, along with domestic violence and other forms of gender-based violence."
Thank you for your commitment to building long-term skills, resilience, and knowledge for displaced Rohingya people. Your ongoing support powers innovative new solutions to persistent challenges faced by Rohingya refugees in the camps and settlements of Cox's Bazar, like gender-based violence. Together, we can ensure Rohingya women and girls live in a safe, healthy, and dignified community.