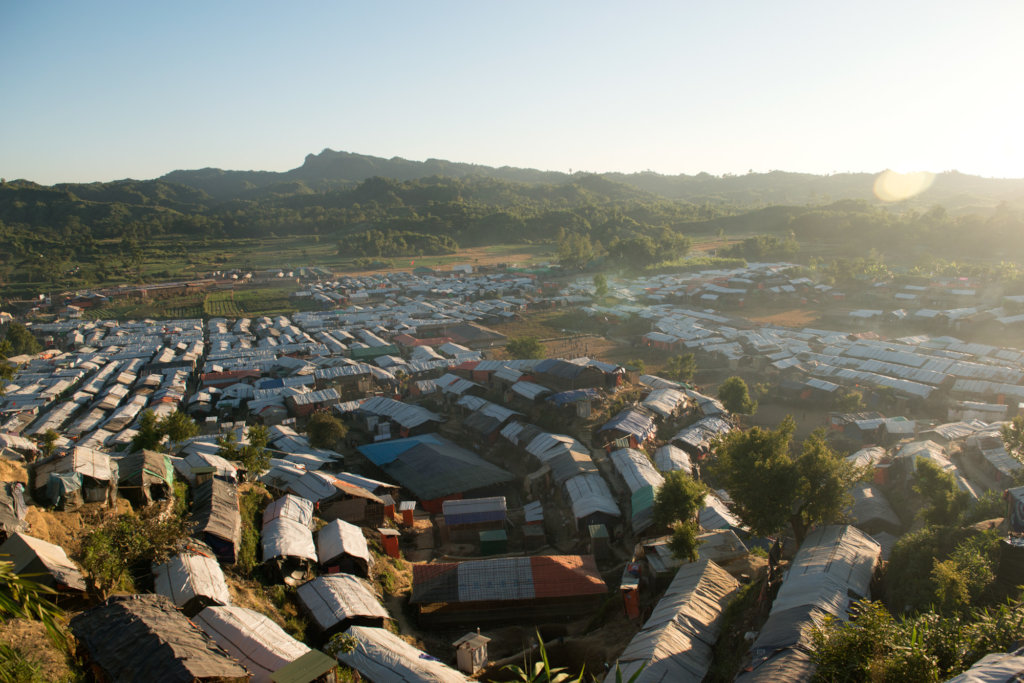 Monsoon season is approaching in Cox's Bazar, which means the arrival of strong winds, heavy rainfall, and powerful cyclones. Our staff are working around the clock to prepare for this dangerous weather through comprehensive, multi-sectoral disaster reduction work.
To keep families safe, we have reinforced nearly 8,000 shelters to make them more resistant to damage from torrential rains and landslides. We also continue to relocate households that are at risk of landslides or flooding, and we are piloting transitional shelter options, such as flat pack shelters and stilt homes. Should disaster strike, we have also developed evacuation schemes to help people leave affected areas quickly and safely.
A trained and dedicated team of 1,000 Rohingya community mobilization volunteers spends every day traveling door-to-door in the camps, delivering messages on monsoon and cyclone preparedness, public health and safety, and more. These volunteers have conducted nearly 10,000 awareness meetings to prepare their community for the monsoon.
We are strengthening the overall camp infrastructure, reinforcing latrines, upgrading facilities, repairing roads, and digging water channels in preparation for heavy rains. To restore the natural environment and reduce the risk of floods and landslides, we have planted more than 140,000 fast-growing and deep-rooted trees, 30,000 shrubs, and millions of grass seedlings. These plants will help stabilize the environment and protect Rohingya and host communities.
We have retrofitted 20 cyclone shelters across the host communities, and conducted nearly 10,000 awareness meetings to prepare families for when disaster strikes.
We are grateful for your continued support. Together, we will ensure that Rohingya families can continue to access the services they deserve, throughout monsoon season.
Links: