"We women, we give birth to life. Let us live ours in peace."
The Rohingya refugee population is among the most vulnerable in the world. And, in the densely populated settlements of Cox's Bazar, Bangladesh where over 900,000 Rohingya reside, women and girls are particularly vulnerable to sexual and gender-based violence.
Many victims already cope with emotional trauma from the violence they faced prior to arriving at the settlements. Many also fear coming forward, in part due to the social stigma attached to sexual and gender-based violence.
In an effort to counteract that stigma, BRAC is taking a community-based approach to combating sexual and gender-based violence in Rohingya settlements.
Recently, we partnered with the United Nations and other local humanitarian organizations to advocate against gender-based violence. In our "16 Days of Activism Against Gender-Based Violence" campaign, Rohingya women, men, boys, and girls from across Cox's Bazar came together to raise awareness of and call for an end to violence against women and girls. BRAC also engaged nearly 20,000 men and boys in sexual and gender-based violence trainings in order to raise awareness and stop the cycle.
In addition, we now operate eight women-friendly spaces and eight community centers in Cox's Bazar. These centers provide a wide range of services, including psychosocial counseling; legal support; community education on topics like health, hygiene, and women's rights; and training in skills such as literacy, tailoring, and handicrafts. Over 1,100 women have accessed psychosocial support in the spaces.
The women-friendly spaces, known as shanti khana or "places of peace," also help establish a sense of community. They are a place to learn and heal.
"I come here to talk to the other women, and spend time with the young girls," said Layla,* a 21-year-old Rohingya woman. Nearly 500 women like Layla attend the shanti khana daily.
Your donations ensure that our 2,600+ staff in Cox's Bazar can continue to provide these critical services. Thank you for your support of women and girls.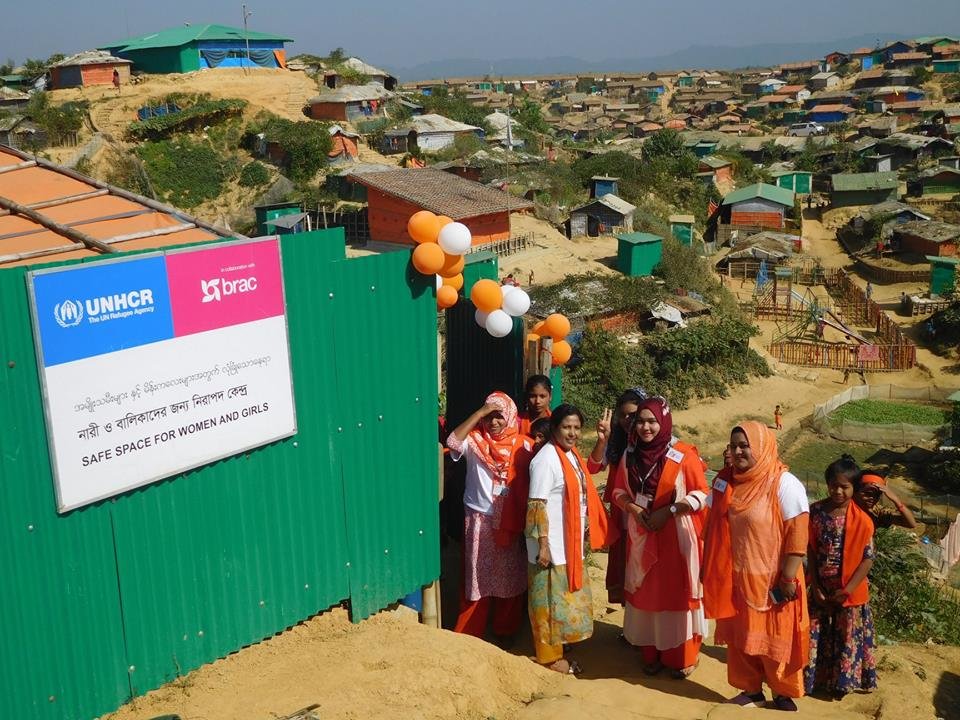 Links: