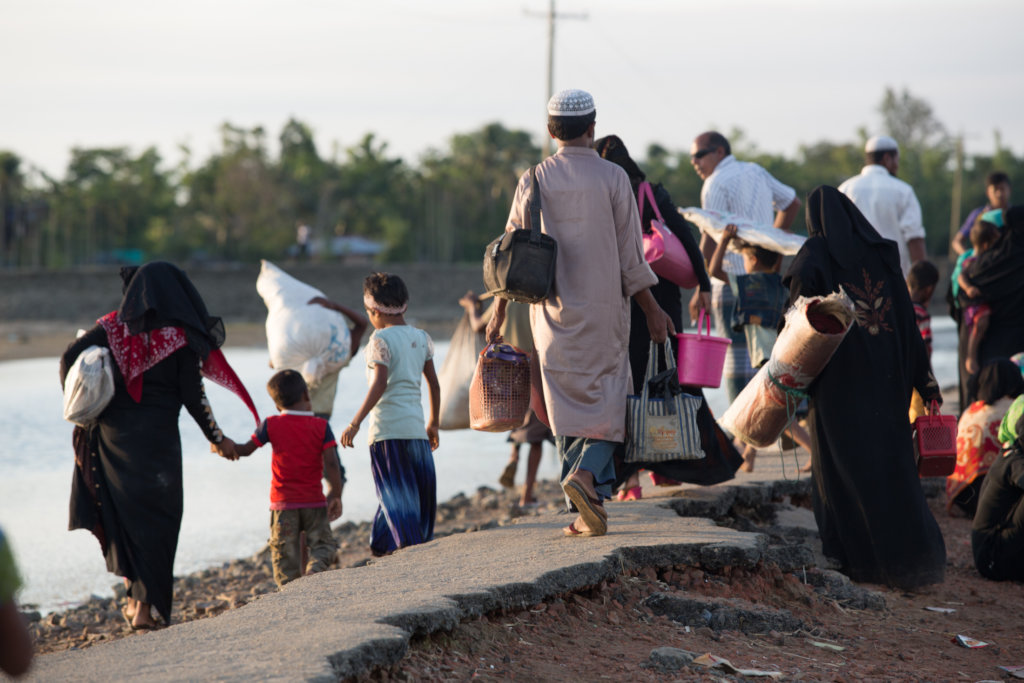 Monsoon season is underway in Cox's Bazar, Bangladesh, where the world's largest makeshift city is home to over one million forcibly displaced Rohingya people.

On May 1, over 100 shelters in the settlements were damaged in just a single hour of heavy rainfall. Large pools of stagnant water have already begun to form, and these wet conditions are a breeding ground for mosquitoes and disease.
Storms have battered many regions across Bangladesh for the past three weeks, and the Bangladesh Meteorological Department and the University of Columbia predict that conditions in Cox's Bazar will continue to worsen – as they already have in the rest of the country.
As a result, thousands of Rohingya families and members of the host community are increasingly vulnerable to flooding, landslides, and disease outbreak over the next three months.
BRAC is working around the clock to relocate families to safer areas, build and repair disaster-resilient shelters, stock up on supplies, and build its capacity to respond to the weather-related shocks that are predicted to accelerate in the upcoming months.

We have prepared a buffer stock of medicinal supplies to serve an initial 5,000 people if outbreaks of diarrheal disease, dysentery, typhoid, or water-borne diseases occur. Oral Rehydration Therapy corners have been set up in each of our primary health care centers, and three Mobile Medical Teams are preparing to deal with any type of medical emergency that may arise.
In addition to preparing for the monsoon season, BRAC also continues to scale up its existing relief efforts. With over 1,600 staff and hundreds more volunteers, BRAC is working to improve lives in all 14 camps and makeshift settlements in the region.
BRAC works with both Rohingya communities and local host communities through programs in primary, child, and maternal health care; education; protection and psychosocial support; water and sanitation; shelter; agriculture; and food and nutrition.
Since we began relief work last year, over 1.3 million patients have received consultations through 60 healthcare centers and satellite clinics, almost 95,000 children have been screened for malnutrition, and nearly 50,000 children are registered in child friendly spaces.
Thanks to your generous contributions, we will continue to scale up our relief efforts and prepare for further shocks as monsoon season approaches. We are grateful for your continued support.
Links: