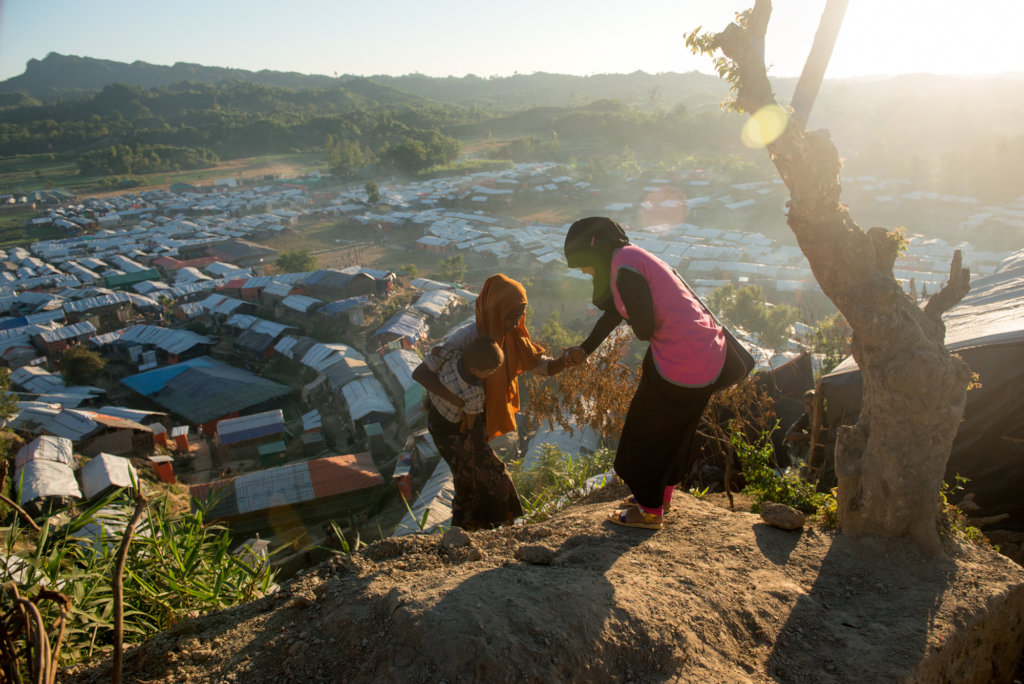 Over 688,000 forcibly displaced Myanmar nationals have arrived in Bangladesh since August 25, when violence accelerated in Myanmar, bringing the total population of Rohingya in Bangladesh to around one million.
The largest concentration of Rohingya people is in the makeshift settlements of Cox's Bazar, Bangladesh, and these people require ongoing humanitarian services to address their basic needs.
Many challenges persist in the camps. The overcrowded, makeshift settlements are vulnerable to disease, fire, landslides, and cyclones. Outbreaks of illnesses like cholera, diphtheria, and diarrheal disease have already claimed lives. Clean water shortages, a lack of proper sanitation facilities, and malnutrition compound these health issues.
Additionally, children urgently need learning opportunities and safeguards for their protection. Women and adolescent girls remain at risk of sexual and gender-based violence in the crowded, fluid context of the camps.
BRAC has one of the largest responses of any organization, and has already reached nearly 600,000 new arrivals in Cox's Bazar. We are implementing a wide variety of programs to ensure that the critical needs of the population are met and their dignity is protected.
Key achievements to date include:
Providing emergency shelter for over 200,000 households.
Training community mobilization volunteers to visit nearly 100,000 households and disseminate lifesaving information on water, sanitation, hygiene, health, nutrition, and protection.
Running safe spaces and learning centers for more than 63,000 children.
Supplying clean water for more than 430,000 people through 1,500 tube wells.
Ensuring access to sanitation for over 560,000 people by installing and desludging latrines.
Prioritizing services for women and girls and setting up more than 4,500 gender-specific bathing areas to ensure they can bathe safely.
Administering crucial health services to more than 900,000 patients.
Educating 130,000 people about diphtheria and vaccinating almost 170,000 children against the disease.
Identifying 9,000 pregnant women requiring specialized care and delivering nearly 700 babies.
However, amid this progress, new challenges have arisen.
Within the host and Rohingya communities, there is a desire for self-reliance and community-level interventions. These include attention to governance systems within the camps, as well as efforts to reduce tension between the Rohingya and the host community through positive trade or market interactions and social relationships.
With the crisis now entering its sixth month, the dynamics of the situation have shifted. In addition to responding to the immediate needs of the host community, BRAC is orienting its efforts towards finding long term solutions for the Rohingya and host communities.
Much more work is needed to create a safe, livable environment within the camps and in the surrounding areas, and the crisis will not soon end. Please share our work with others so that we can continue to scale up our response efforts.
For the latest situation report on our work in Cox's Bazar, please refer to the attached document. Thank you for your continued support.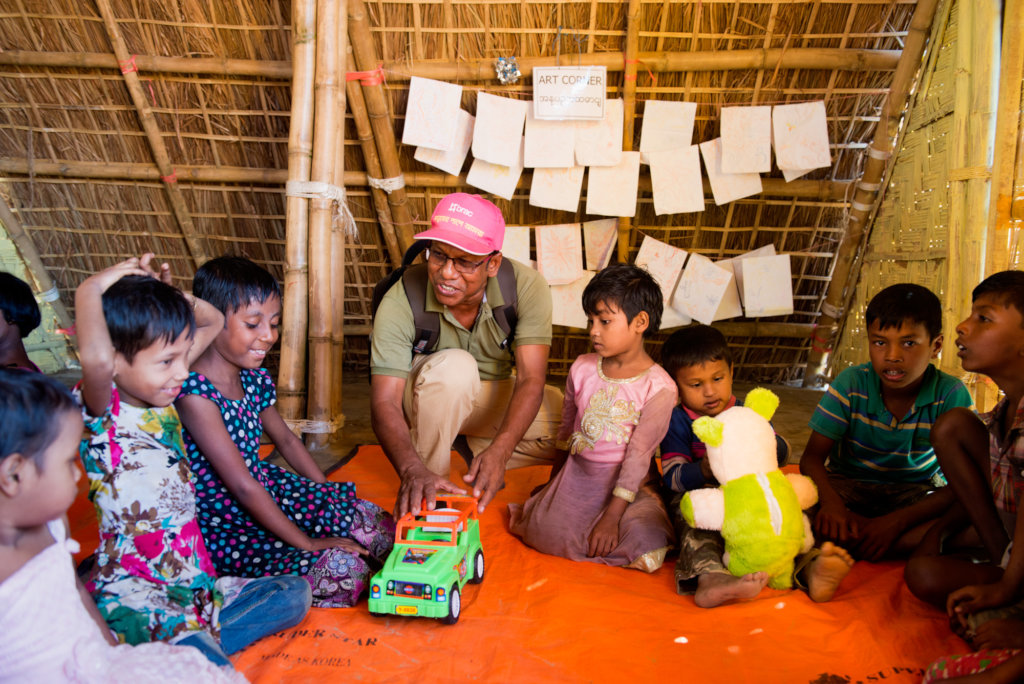 Links:
Attachments: