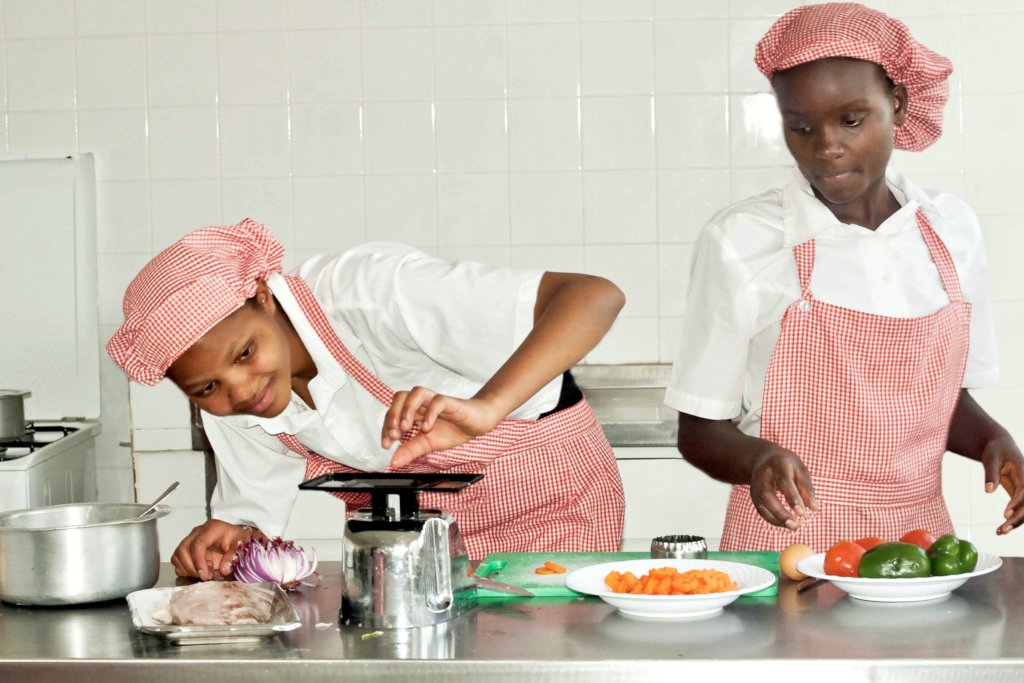 "I would like to thank the donors for all the financial help they have given me. Without their help, my life would not have been as good as it is now."
Phensera is studying at Tewa Training Centre in Kenya. When she was young, Phensera's primary education was paid for by her stepfather, but when she finished secondary school in 2016, there was not enough money for her to keep studying.
At that time, her grandmother had a stroke and became paralysed. After that, Phensera stayed home to take care of her. "For two years, I was not able to go back to study, as I was the only one who could take care of my grandmother. I felt very bad when I saw my classmates going to college, and I wished that one day I would also make it there," she explains.
When her grandmother got better, Phensera's mother heard of Tewa Training Centre from a friend: a good school that would give her daughter a chance to thrive in the hospitality sector. Phensera's mother was able to pay for the first term, but sadly one of her cows died shortly after, leaving her with no means to support her family or her daughter's education.
With WONDER's help, Tewa has been able to provide Phensera with a scholarship to support her until she graduates.
The COVID-19 pandemic has not been easy, and Phensera's family is still struggling with basic needs. However, Phensera is confident that she can change their situation once she finishes her training. "I have learned a lot in the course I am doing, making me more confident I will be able to succeed and support my family."

Thank you for supporting the education of young women like Phensera all around the world.

With gratitude,

Nicole Bayes-Fleming and the WONDER team