Project Report

| Aug 18, 2022
Educating and Empowering Young Women and Girls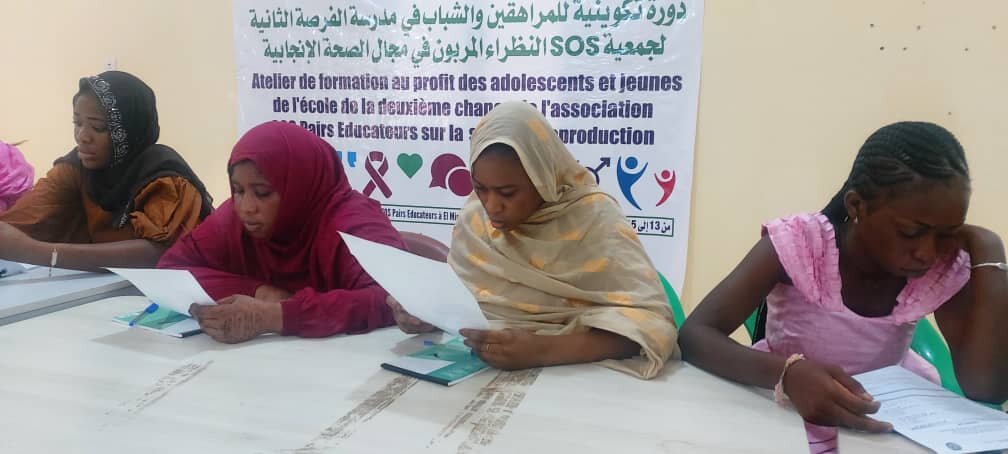 Sexual and reproductive health training
In July, MindLeaps ran its Sexual and Reproductive Health classes for 60 girls. Classes were taught in three groups of 20 girls, for 12 hours of training over three days. Each group had one day of training from 9am to 1pm, with a range of topics covered: puberty, sexually transmitted diseases, genital anatomy and function, and the biological process of reproduction. Such a level of information is not at all accessible to girls in regular schools. This knowledge can enable young women to understand and take control of their own bodies and reproductive lives.
Learning their rights as women
In late June, as part of a grant from the US Embassy, MindLeaps launched the Human Rights Defenders project. Jesse Hawkes, MindLeaps' USA Program Director, and Bashir Karenzi, MindLeaps' Africa Director, were on hand to support the launch. Twenty young women between the ages of 18-30 were selected for the training and began by acquiring a base of knowledge to carry out a survey in the community on the rights of women and children. The MindLeaps Performing Group created a piece on the Human Rights Defenders project. Poetry and other presentations before the dance performance, along with discussion afterwards, served to support the project.
The Human Rights training concluded in July. Key articles of the Family Status Code were studied, and women learned about the protections they are entitled to regarding rape, sexual harassment and domestic abuse. For example, they learned that they can receive medical treatment from the state if they are injured during a domestic conflict. Knowing their rights is another source of empowerment for women in Mauritania.
A positive step
Aissata N'diaye is 20 years old and lives with her parents, two brothers and one sister. Aissata had loved sports from when she was young, but as she got older, she began hearing that girls shouldn't participate in sports, that sports is only for men. When she learned that MindLeaps local partner in Nouakchott, SOS Pairs Educateurs, enrolled girls and that the program included sports, she told her father that she wanted to enroll. It was difficult to talk with her father about such a subject, but finally he accepted the idea. He knew that the program offered wasn't just sports, but the opportunity to develop the competencies MindLeaps works to achieve in its students. Now Aissata is one of our best students and she says that with MindLeaps, she's doing something she loves. She really hopes to continue her personal development because when she completes her schooling, she wants to become a teacher herself.