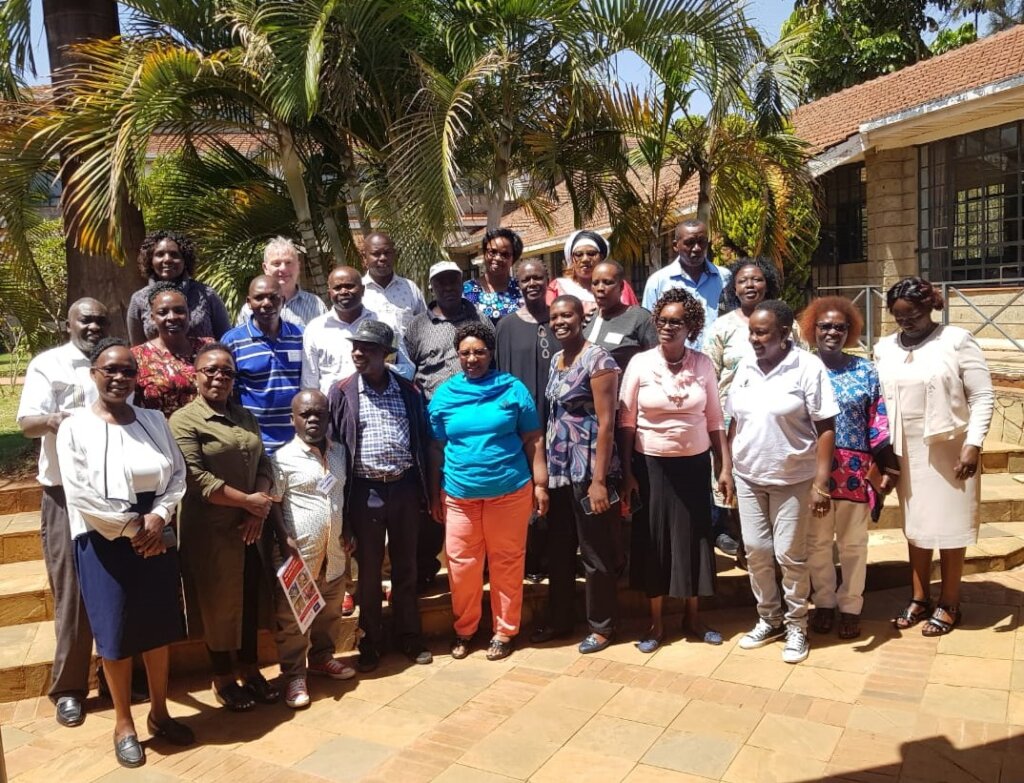 Training for Special School Teachers in Kenya
In January 2023 I made a visit to our projects in Kenya. My first week was spent at Kenya Institute of Special Education (KISE) where we have a pioneering project to train 40 special education teachers in how to transition students with learning disabilities from school to adult life. The training is the first ever of its kind in Kenya and is ground-breaking because it tackles the hitherto completely neglected problem of older students with learning disabilities becoming stuck in school with no plan for their future. The course content was designed and written by Advantage Africa in partnership with KISE which is the national government body for special needs teacher training in Kenya. We produced a handbook for teachers and devised the course modules which were piloted in 2021-22. Available at https://www.advantageafrica.org/school-leavers-transition-for-youth-with-learning-disabilities
At the end of the first week-long module (week 1 of 3 modules) the trainees evaluated the training so far. They all rated the training overall as good or excellent and 100% said it had increased their knowledge 'very much'. Typical of their feedback were statements such as this, 'This training has been a real eye-opener to me. Older students over-staying is a big problem in special schools. This is the first time we have been given strategies to address the issue'.
During the course of the training year, the schools of the trainee teachers will be provided with some small grants to put their learning into practice with students in their schools. From our pilot training last year we have numerous successful examples of school-leavers starting productive adult lives. For example, Francis who has a learning disability and was 22 years old when he finally left special school. His grandmother, who is his guardian, says, 'The school helped us so much, Frances is now rearing his sheep at home. He's happy, confident and likes what he's doing. He would not want to go back to school. He has bought himself clothes and even a phone, he gave Christmas gifts to the family! We are happy.'
Follow-up visits last year to 19 other families captured the voices of other parents and guardians. They explained how, as a result of the project, their transitioning students had learnt relevant new skills, gained self-esteem and become more responsible. Families also said their own attitudes to their children with learning disabilities had changed, their expectations had been exceeded and they were more positive about the future.
Special Education Units at Mitaboni and Thinu, Central Kenya
Later in my trip to Kenya I was able to visit the staff and students of our two special units. With your help we provide monthly salaries to the vital support staff, including the cooks, house mothers and security guards. Where possible we also buy teaching resources and maintain the buildings.
It was encouraging to see how well these units are negotiating the joint challenges of recent huge price rises in Kenya, the effects of severe drought in the north and east, described by the UN as the worst drought for 40 years and the after effects of COVID. Most children with disabilities tend to come from poorer families, and many struggle to find money to pay school fees. However, our schools have allowed families to pay in instalments, meaning most students have returned after the Christmas holidays and are excited to be learning with their friends in a safe and caring environment. We sincerely thank our valued supporters who make education possible for these children who would otherwise have nowhere to learn and thrive.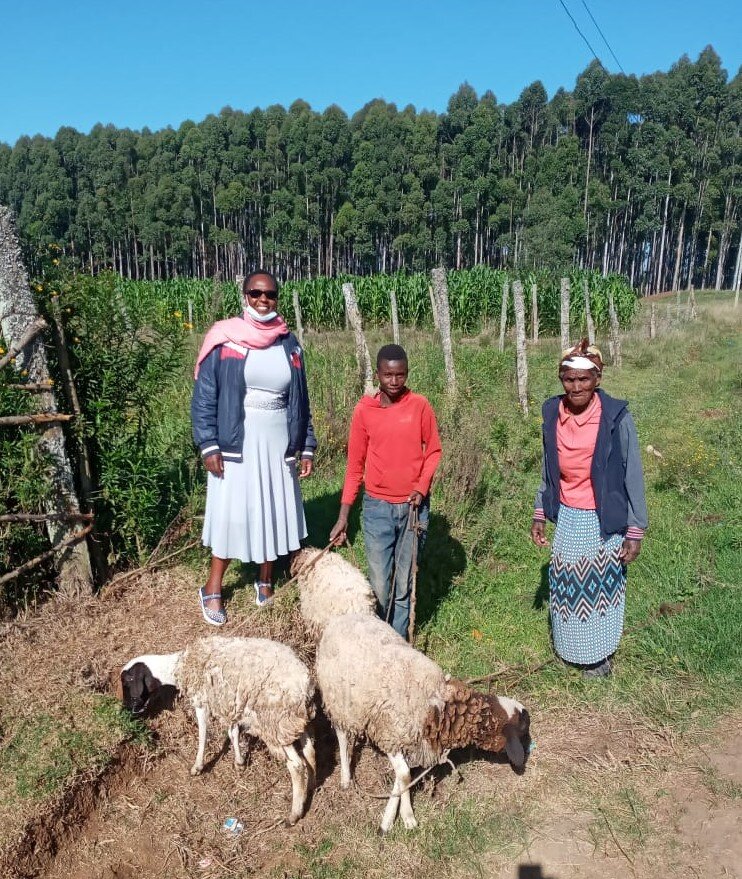 Links: