Project Report

| Jan 13, 2021
Update: Increasing Access to Education in Syria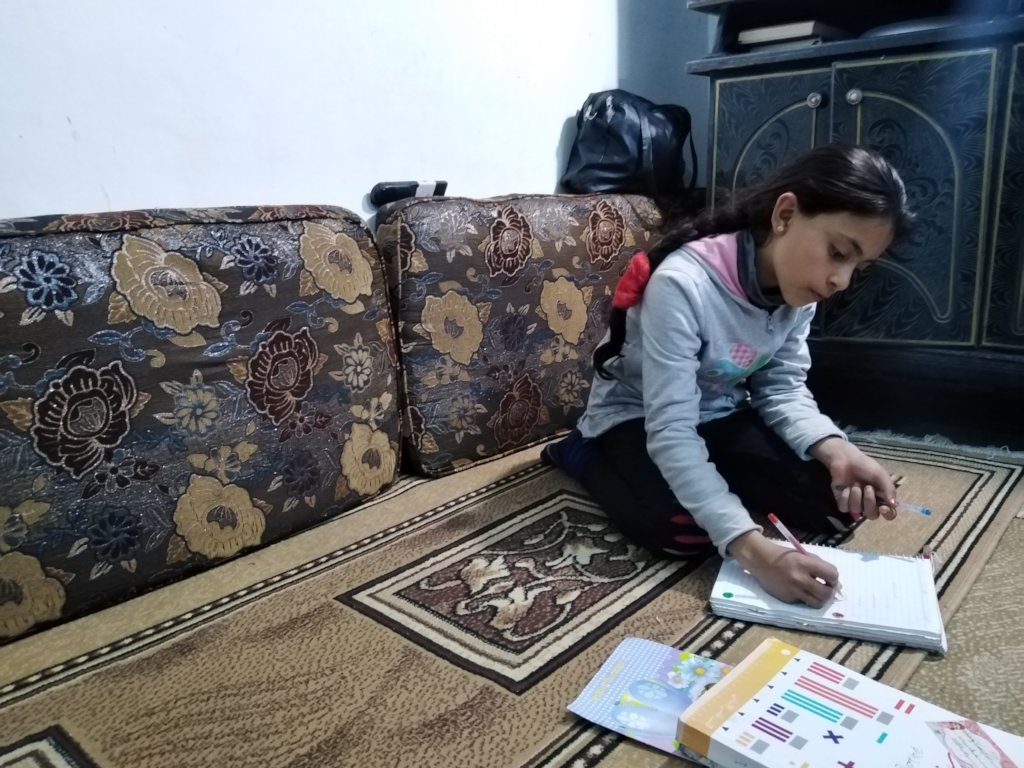 Dear Friend,
In 2021, the scale, severity and complexity of humanitarian needs in the Syrian Arab Republic remain extensive. Over 11 million people, including nearly 5 million children, require assistance and more than 6.1 million people are internally displaced. Enduring hostilities are causing continued displacement, and the socio-economic impacts of COVID-19 are significantly impacting children's and families' access to basic services such as food items and safe water.
The year 2020 was marked by intersecting humanitarian crises. In October, internal displacements due to large scale wildfires across the coastal regions in Syria, which burned more than 74,000 acres of agricultural and forested land across NW Syria, left at least 25,000 people displaced. The wildfires have caused an additional 140,000 people to suffer multiple deprivations due to household damage, loss of power, and reduced access to safe water supplies.
As the eleventh year of the Syrian crisis draws near, the adverse effects of a decade-long conflict are evident. Grave violations against children's rights continue unabated, 2.5 million children aged 5 to 17 years old are out of school, and an additional 1.6 million children are at risk of dropping out. An already overstretched and under-resourced education system in Syria is under immense pressure in efforts to provide learning opportunities to the most vulnerable children. Since the onset of the conflict, the number of out-of-school Syrian children and youth has increased from 0.9 million in the 2011-12 school year to 2.1 million in the 2017-18 school year.
To address the ongoing challenges facing out-of-school children in Syria, UNICEF continues to deliver educational services and materials, psychosocial support, recreational activities and improved learning environments to children who have limited or no access to school. Since the beginning of the program in 2018, 356,619 newly enrolled out-of-school children have been reached through the Self-Learning Program and Curriculum B. With your generous support, UNICEF and partners were able to achieve the following results for children in the second half of 2020:
14,291 out-of-school children (7,118 girls and 7,173 boys) received self-learning materials;
15,613 out-of-school children (7,707 girls and 7,906 boys) enrolled in SLP benefited from stationery and school-in-a box distribution;
15,851 out-of-school children (8,061 girls and 7,790 boys) enrolled in the Self-Learning Program continued to benefit from recreation kits distributed in the first half of 2020;
15,315 out-of-school children (7,790 girls and 7,525 boys)were provided with psychosocial support;
151 educators (105 females, 46 males)were trained on Self-Learning Program Standard Operating Procedures and active learning;
52 workshops, benefitting 2,538 school staff, were conducted to teach school staff how to ensure sanitation and hygiene measures were implemented correctly
With the crisis in Syria now approaching the eleven-year mark, education remains central to UNICEF's humanitarian response. Education serves not only as a critical protection mechanism, but also as one of the most important resilience-building measures for conflict-affected children and adolescents, regardless of their age, geographic location or socioeconomic status. UNICEF will continue to ensure that all children affected by the crisis in Syria continue their education and access the learning opportunities required to grow into tomorrow's leaders.
On behalf of the thousands of out-of-school children who are benefitting from your support in Syria, we thank you.