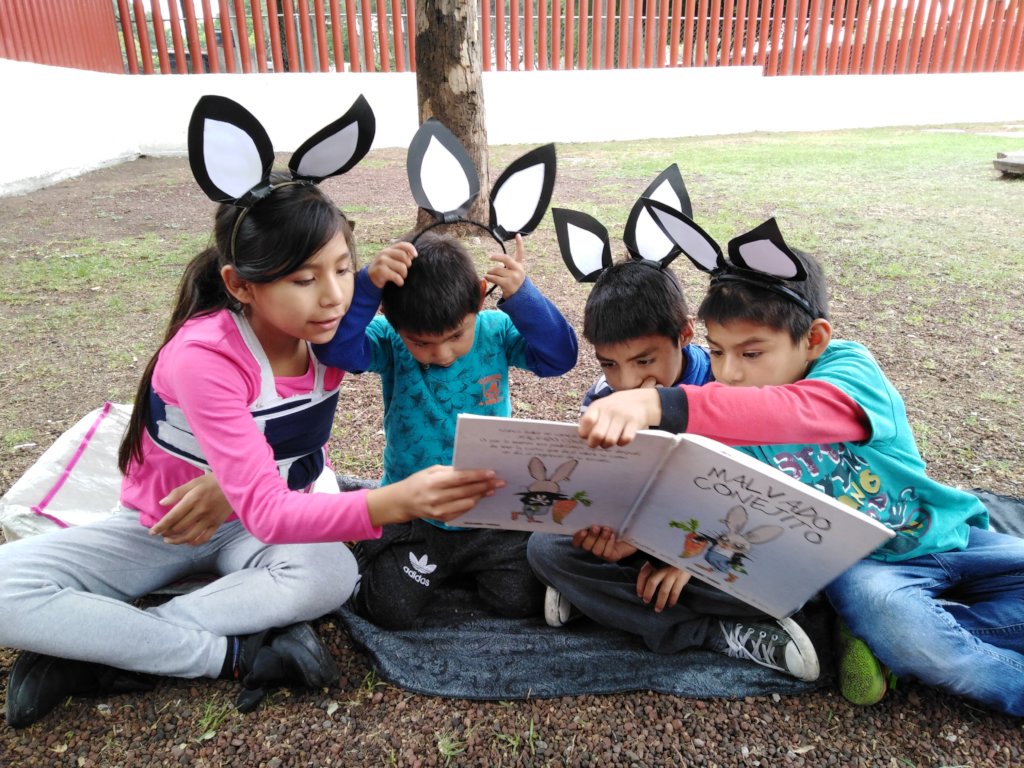 Education is important for children so that they can develop and integrate into society in an optimal way. In ednica we provide the tools for this process to be meaningful, that is to say, that they practice what they learn day after day and visualize their future as citizens committed to their natural, political, social, family and work environment.
We share the testimony of one of our children:
Hello my name is Diana, I'm 10 years old and I've been 2 years and a half in ednica, where I've learned mathematics, such as basic operations such as sums, I remember that in a session we were given drawings to solve the result we had to look in the drawing and color the result.
In one session we were separated into 2 teams, each member had to go to solve an operation on the board and that helped me improve my learning.
The divisions for me became very complicated, my educator had to help me with the doubts I had and improve my skills.
In reading and writing I learned the different types of poems such as drama and the characteristics that a poem should have such as: stanzas, rhymes and verses.
Reading and writing means not only reading and learning stories, but also checking spelling and cleanliness and above all good writing.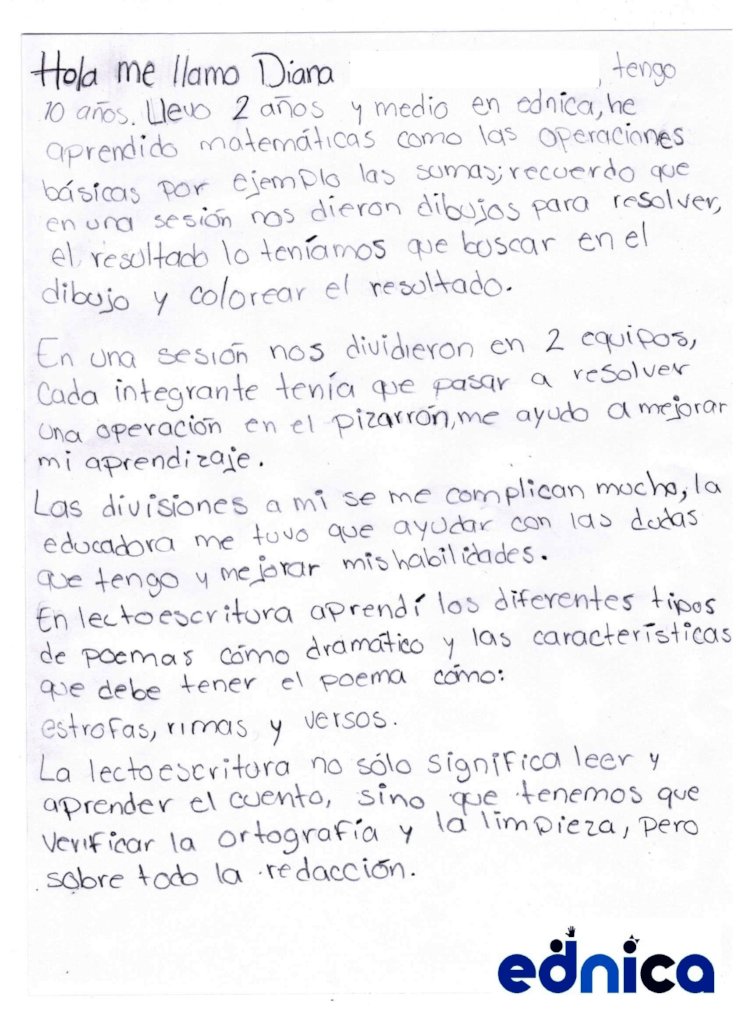 Attachments: