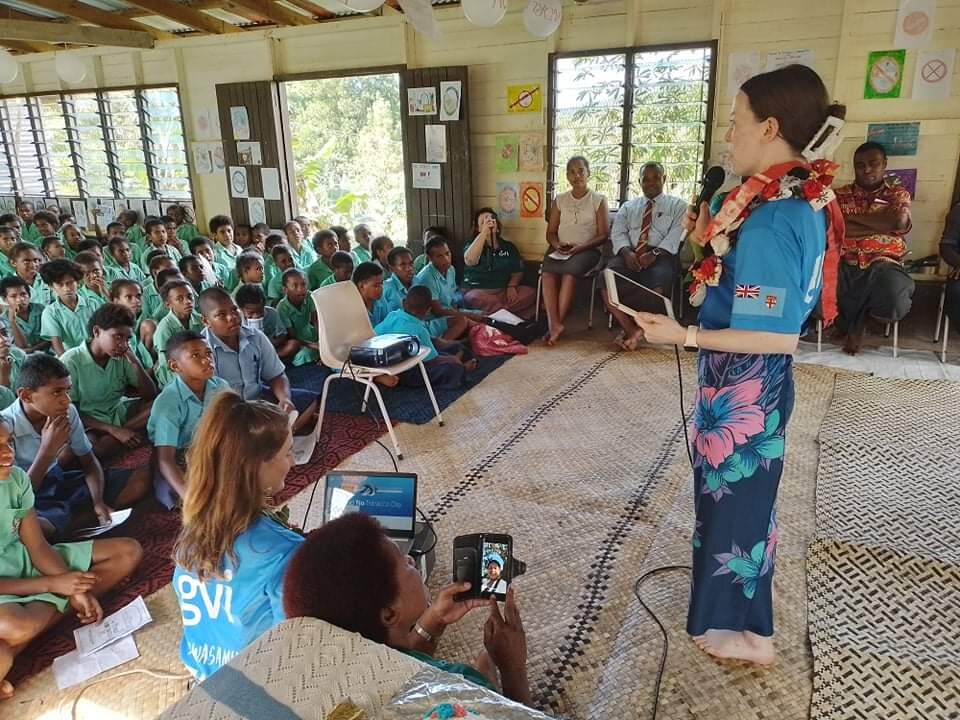 The ideology behind preventive healthcare focuses on protecting, promoting, and maintaining health and well-being.
Preventive healthcare aims to avert disease, disability, and death on an individual basis, as well as on a large scale in communities.
Health volunteers work alongside community health workers from the districts of Dawasamu and Bureiwia helping them spread the word about how to stay healthy!
The Education and Public Health in Fiji project creates workshops on specific topics or focus on particular national and international focus days. For example, in May volunteers created and presented a workshop for World No Tobacco Day which is observed on May 31. The aim is to raise awareness about the damage caused by tobacco comsumption..
Health volunteers assisted the Dawasama District nurse to pass on the anti tobacco message. The attendees were students aged between 11 -14 years of age.
The main focus points about the harm tobacco does to your body, how smoking damages the environment, how expensive tobacco is, and all the things you could buy if you "Say No To Tobacco".
Your valuable contributions provide resources that support the delivery of these workshops.
The result is that we assist the district nurse in spreading awareness among the community members of Dawasamu from the young to the not-so-young on a range of health issues.