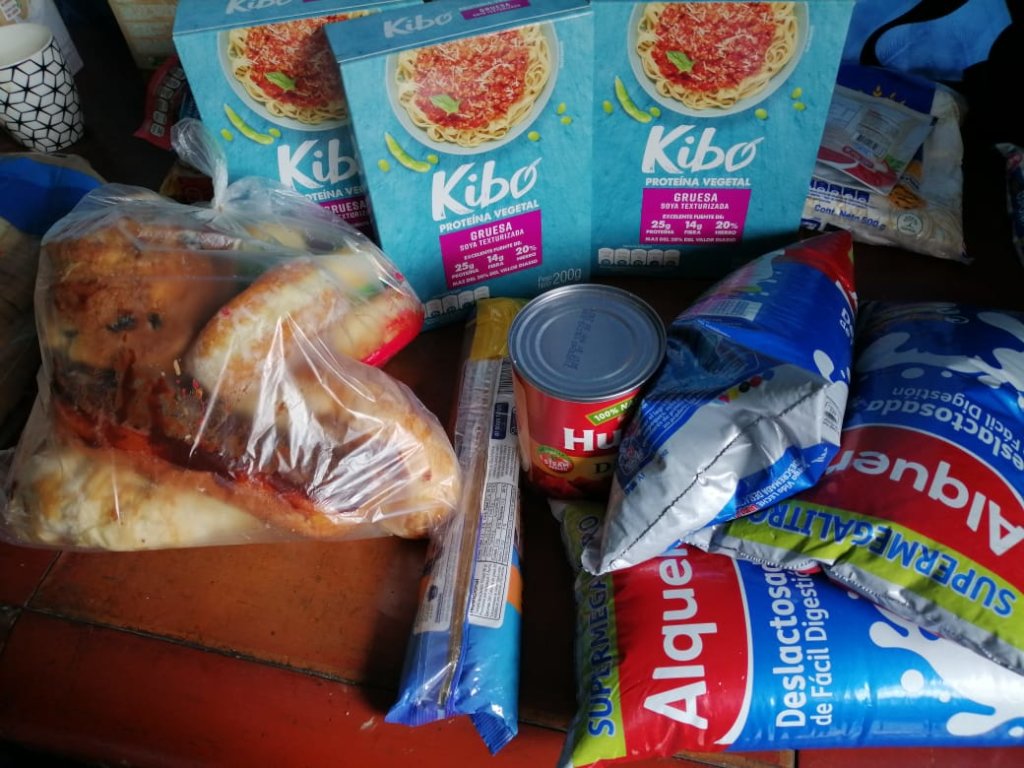 Scroll down for Spanish
The Archidiocesan Food Bank
During 2019, the SiFuturo Foundation initiated an agreement with the Archdiocesan Food Bank. Ever since, the Food Bank has granted a total of 15 families, affected by the HIV infection, basic groceries on a monthly basis.
SiFuturo advises these and other families - a service provided by our in-house social worker that includes training workshops for adults and children, as well as recreation activities and musical workshops for children.
We hope to expand the scope of this progam during 2020 so to start visiting families in their homes in order to strengthen our social work efforts with a more integral approach.
Comfenalco Antioquia
Our prevention program that you have been supporting will carry out during 2020 the 3rd Call for artworks to start building our exhibition titled "HIV: a look through Art" in cooperation with Comfenalco Antioquia. We will also continue to carry out sexual education workshops targeting high school students in the city of Medellin and its surroundings.
En Español:
Banco Arquidiocesano de Alimentos
Durante el año 2019 la Fundación SiFuturo inició un convenio con el Banco Arquideocesano de Alimentos, con el que se ha podido beneficiar cada mes a 15 familias afectadas por el VIH, con mercados básicos.
La Fundación también acompaña a estas y otras familias con asesorías por trabajadora social, talleres de formación para adultos, jóvenes y niños, además de actividades de recreación y talleres musicales para los menores.
Esperamos durante el 2020 poder iniciar un nuevo programa de acompañamiento a las familias en sus hogares para fortalecimiento y desarrollo integral.
Comfenalco Antioquia
Nuestro programa de prevención que ustedes han estado apoyando, realizará durante el 2020 la 3era Convocatoria a Artistas para la Exposición "VIH una mirada a través del Arte" en conjunto con Comfenalco Antioquia y seguirá realizando los talleres de educación para la sexualidad en estudiantes de secundaria.